Is Japan expensive?
The short answer is: It depends. Japan can be as expensive or affordable as you make it. If you've spent any amount of time in a major city like Los Angeles, New York, or London, then you'll find Japan as a whole cheaper in most ways.
The cost of travel in Japan can vary greatly on your taste in accommodations, transportation, and whether you'll be just exploring the greater Tokyo area or traveling Japan extensively.
This is why knowing the prices of things in Japan before you travel can be such a powerful money-saving strategy. More importantly, it gives you a clearer picture of how much you can plan on spending, allowing you to budget accordingly.
So I hope this article helps you better plan your trip to this amazing country!
How much does it cost to go to Japan: Key point summary
We recommend a daily budget of US$250-US$500 per person per day for sightseeing, cultural experience, and enjoying food in Japan, including accommodation.
For a 14-day trip to Japan we suggest a budget of US$5,000-US$20,000~ per person (all-inclusive). Your budget will largely depend on the type of accommodation, itinerary route, and Japanese cultural experiences you choose.
Expect airfare and hotel prices in Tokyo to SKYROCKET during the Tokyo 2020 Summer Olympics from late-July to early-September.
The cheapest time (off-season) to visit Japan is from mid-January to mid-March.
Peak seasons are from late-March to mid-May (cherry blossom season) and from mid-October to early-December (fall season). It's the most EXPENSIVE time to travel.
Hotel prices in Japan range from US$30-US$500 per night with an average of US$120 per night. Hotel prices can skyrocket during peak seasons.
From the U.S. to Japan, the cheapest round trip flight ticket you could get is around US$700++ (unless you're flying from Hawaii or Guam).
10,000 JPY = 95 USD
Estimated exchange rate as of 2020
Sample Cost Breakdown of a 2-Week Trip to Japan
Estimated Cost
(per person)
Roundtrip airfare
US$1,000++
Pocket WiFi (internet)
US$70
Hotels
US$2,100+ ($150+ per day)
Meals
US$700-US$900 ($50-$100 per day)
Local transportation
US$200
Tours and attractions
US$200
Souvenirs
US$150
Japan Rail Pass
US$435
Average Total Cost
US$5,055++
This is based on a tourist who doesn't mind spending on top attractions, Japanese experiences, theme parks, and food during their trip. This can be cheaper as the JR Pass is optional or can be higher depending on the airfare and hotel prices.
We're a family, and we LOVE food and Japanese and cultural experiences. If you're like us, your budget would like the above-mentioned.
Sample Cost Breakdown of a 2-Week Trip to Japan (on a Budget)
Estimated Cost
(per person)
Roundtrip airfare
US$1,000++
Pocket WiFi (internet)
US$70
Hotels
US$1,400+ ($100+ per day)
Meals
US$700 ($50 per day)
Local transportation
US$100
Tours and attractions
US$100
Souvenirs
US$100
Japan Rail Pass
US$435
Average Total Cost
US$3,900++
This is based on a budget traveler who doesn't plan on going to any theme parks, wants to limit paid attractions, and is staying in basic but comfortable accommodation.
Again, expenses can be cheaper as JR Pass is optional or can be higher depending on the airfare.
Now, let's get to the nitty-gritty details!
1. How much does it cost to fly to Japan?
Flights to Japan are getting cheaper and cheaper. However, it's still almost guaranteed to be the biggest expense you're likely to encounter during your trip. As with most airfare, the prices vary greatly depending on your point of origin and the season visit.
TIP: When flying to Tokyo, we absolutely recommend that you fly into Haneda Airport (HND). It is much closer to Tokyo and transfer is cheaper.
Prices below are based on a roundtrip airfare.
January to March: US$700-US$800+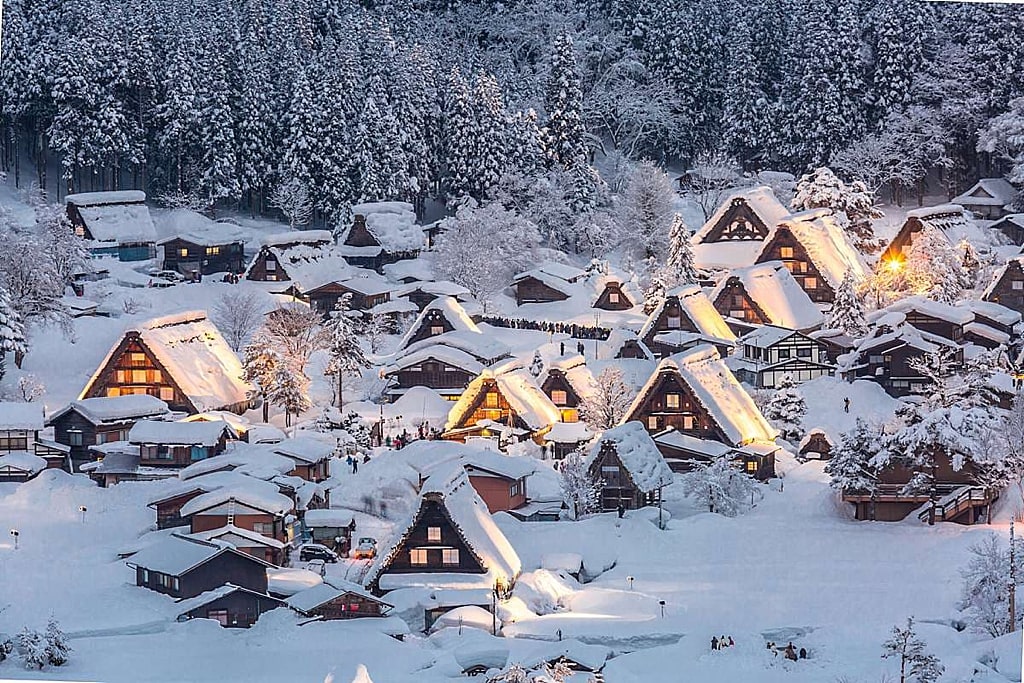 Winter is one of our favorite times to travel in Japan, and flight costs are quite low this time of year.
If you can handle the cold you could find flights within the US$700-US$800+ range during this time.
April to June: US$900-US$1,200+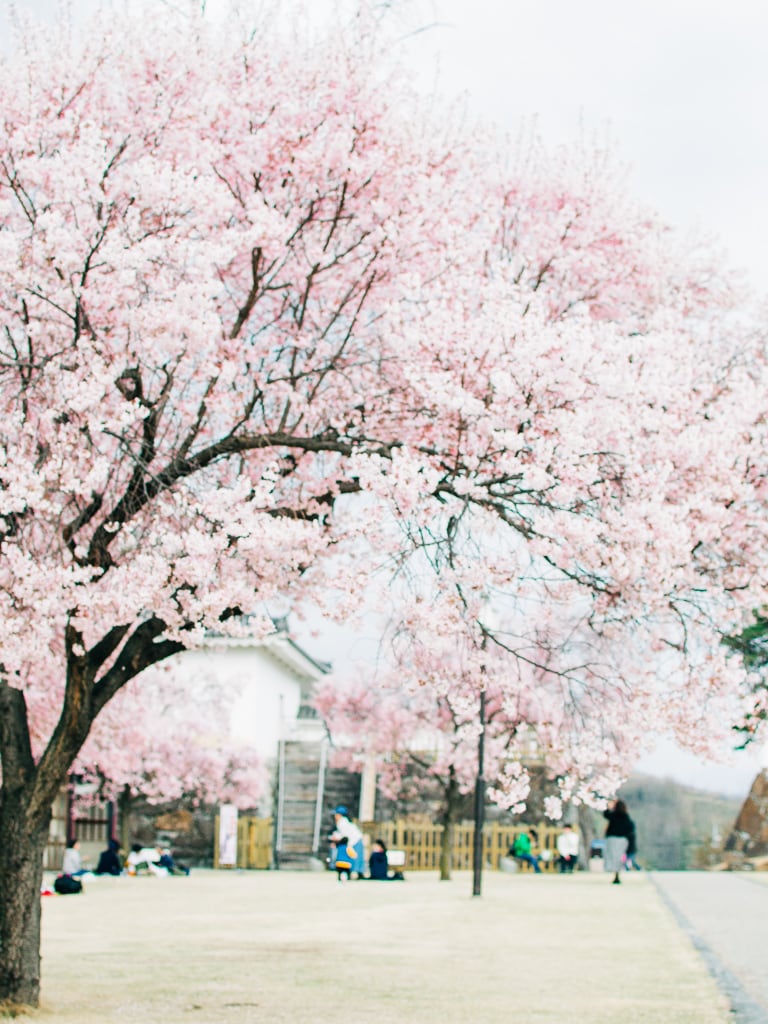 The most popular times of the year to travel to Japan! This is due to the cherry blossoms (late-March) and June is the start of the Mt. Fuji climbing season, so the fares reflect that.
Prices look to be relatively consistent at around US$900-US$1,200+. Sometimes, some travel agencies have special pricing on airfare if you'll join some of their cherry blossom sightseeing package tours.
July to September: US$1,200-US$1,500+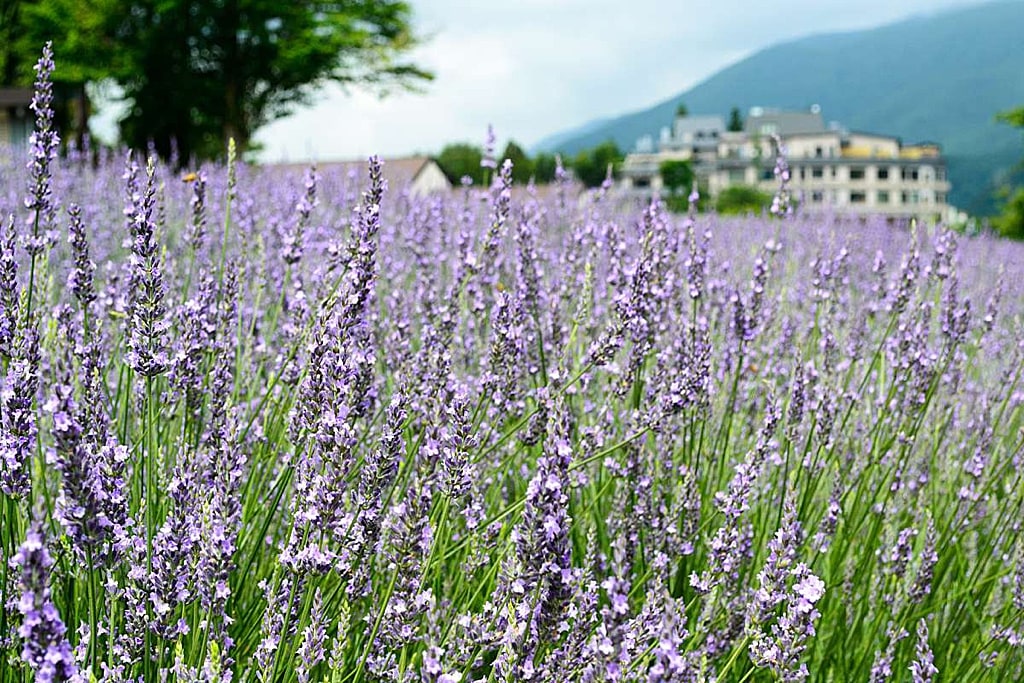 Summer is normally the worst time of year to visit Japan because of the oppressive humidity of the summer heat, rain, and high chances of a typhoon. Because of that, you can generally find reasonably priced tickets around US$700-US$800+.
This year 2020 however, is special. Because of the Tokyo 2020 Summer Olympics, round trip flight tickets are currently selling for around US$1,200-US$1,500+.
So unless you're looking to watch the games, I would avoid July and August. Starting in September the tickets return to normal levels about US$700-US$800.
October to December: US$900-US$1,200+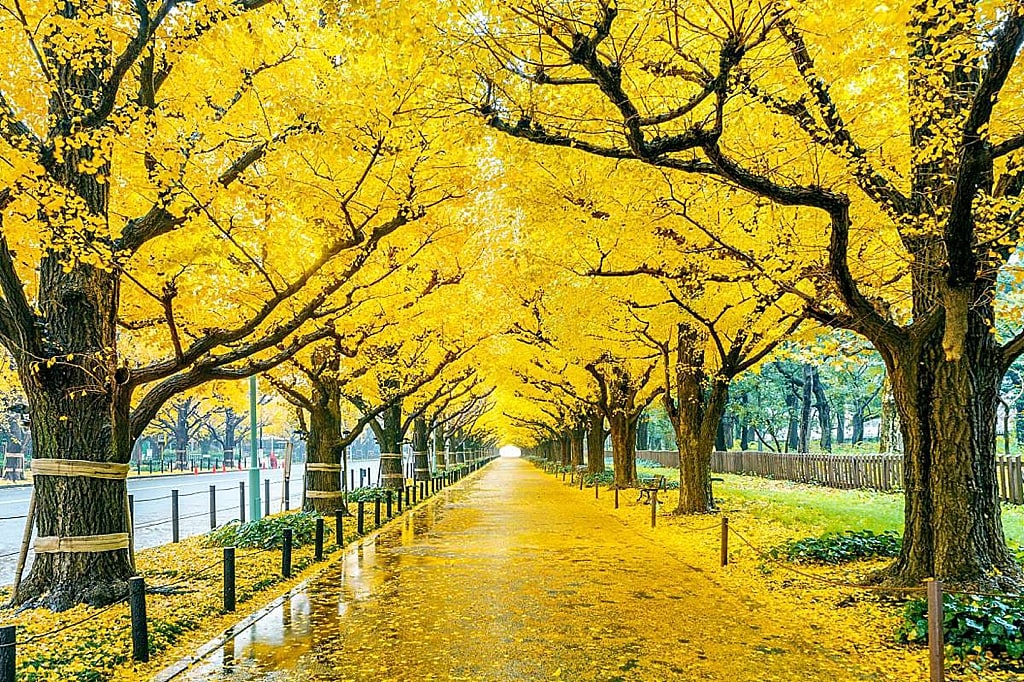 Just like the cherry blossom season, October to December is far and away expensive times to fly to Japan due to the red foliage season.
Prices sharply fluctuate between US$900 and US$1200+ with a peak at just before the New Year.
2. Cost of Pocket WiFi (internet) in Japan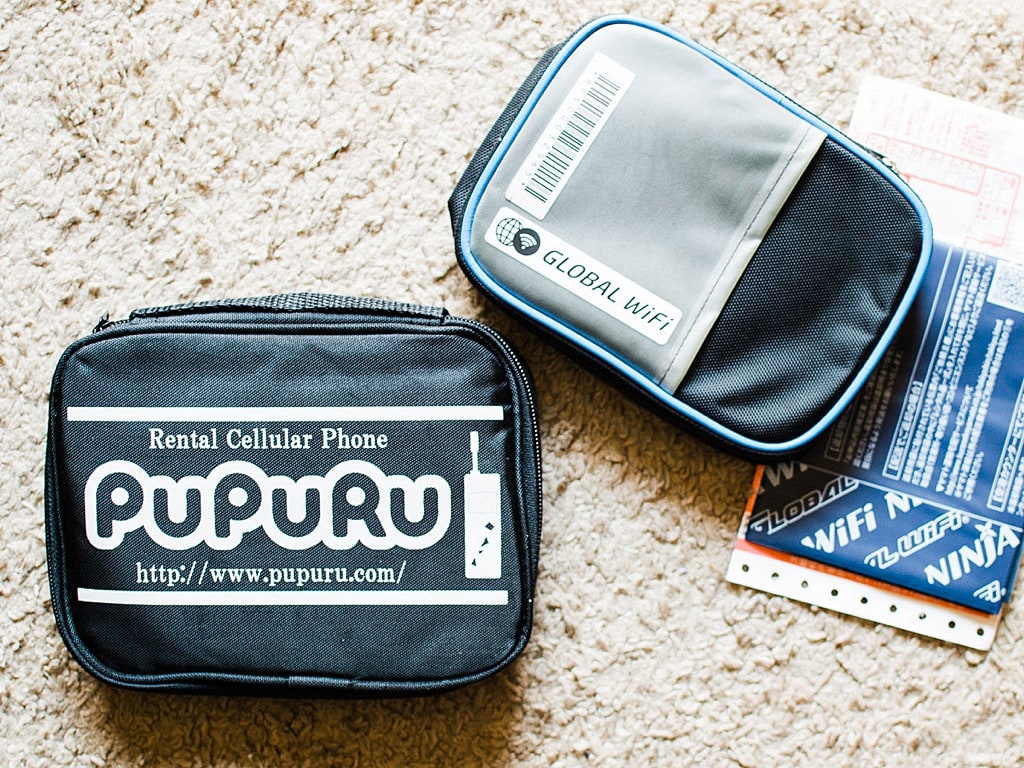 We're a family, so pocket WiFi works best in our situation because the internet connection can be shared. If you're a solo traveler, it's definitely cheaper to get a data SIM. Make sure your phone is an open line and is compatible with a Japanese Data SIM.
→ Click to find out which pocket WiFi is best for you
3. How expensive are hotels and accommodations in Japan?
When booking accommodations in Japan I wouldn't worry too much about the star-rating (unless you're into that). Not only are many of the best hotels we've stayed at in Japan 1 to 3-star hotels, but you're not going to be spending enough time in the hotel for it to matter.
When booking accommodations in Japan, I wouldn't worry too much about the star-rating…
All that really matters in this regard is cleanliness, and everything else is extra.
We recommend booking your hotel at our favorite hotel site Booking.com. We used to love Agoda, but we find that Booking always has better availability of hotels in Japan.
Luxury Hotels: US$200+ per night
These hotels are the 4 and 5-star hotels many dream of being able to stay in while traveling. These include names like Hilton, Hyatt, and Ritz-Carlton, but have many Japanese counterparts as well.
Most of these hotels have one thing in common; they're western-styled hotels, although many luxury Japanese style hotels exist in the form or ryokan (we'll get to that later).
Mid-Range Hotels: US$70-US$150+ per night
Also called as Business Hotels in Japan. These are our hotels of choice while traveling. Don't get caught up on the word business, these hotels represent the mid-range hotels you'd find traveling anywhere else, with FAR higher quality than you'd find in most American cities.
Many of these hotels offer minimalist rooms but with good amenities, such as breakfast, fitness centers, free internet, and even onsens. Our hotel of choice here is the Dormy Inn chain, as they have onsen and free ramen and beer!
Hostels: US$30-US$100+ per night
Hostels have gotten a bad reputation over the years (I blame the movie). But a Japanese hostel couldn't be any further from what you may be picturing.
They offer mixed and gender-specific dorms at a very low cost, but many also offer private rooms for couples or families for less than a business hotel. Expect to have a shared toilet and bath, however.
Capsule Hotels: US$50-US$100 per night
Sort of like a luxury hostel, a "capsule" in these hotels is a bunk that is fully or semi-enclosed and offers more privacy for the individual traveler. Many of these hotels are combined with onsens, which explains the higher cost and may also be gender-specific (the onsens are always specific).
The downside here is that most of these capsules are designed for Japanese people, and aren't long enough to fit most foreigners. And, while it should go without saying, if you're claustrophobic then these are also a no-go.
Airbnb Apartments: US$50-US$150+ per person (or per night)
After a shaky start due to legal battles, Airbnb has begun to find its legs in Japan and has become a popular option for families. Many don't offer refunds even in the event of a natural disaster, so be aware of that.
AIRBNB BONUS CREDIT: If you're new to Airbnb, you can sign-up using my link to get $45 Airbnb credits which you can instantly use for your first stay.
Ryokan: US$80-US$1000 per night
A traditional Japanese hotel, a ryokan room is typically a single room with tatami flooring and a single table. The bed is a futon which you layout in the evening and put away each morning.
The bathrooms are typically shared with the other guests, and nearly all feature some kind of onsen like bath area. You can also find many ryokans that serve kaiseki (Japanese multicourse meal) all while relaxing in a yukata (Japanese traditional clothing).
This accommodation has, by far, the greatest range in price, but can usually be found in the US$100-US$200 range, with a number of luxury versions of these hotels with prices soaring into the high hundreds and even thousands of dollars.
You're ultimately paying for the experience with a ryokan, so it's up to you how much that experience is worth.
Minshuku: US$50-US$100 per person
The Japanese style bed-and-breakfast, a minshuku is very similar to a ryokan except that these are family-operated and are generally a room within the family's home.
Another difference is that the cost is usually per person rather than per night, as many of these establishments also include meals. With the advent of sites like Airbnb, minshuku has been becoming more popular, although finding a traditional experience isn't guaranteed.
4. How much does food cost in Japan?
We recommend budgeting at least US$50 per day for food and drink when traveling in Japan.
Breakfast: US$10
Lunch: US$12
Dinner: US$20
Beer and random Japanese food: US$10
When it comes to food and drink in Japan, you could either spend a lot and have incredible food, or spend considerably less and STILL have incredible food. So you can't really go wrong with either strategy.
Restaurants may be a bit pricier than you're accustomed to because you don't tip your waiter here. So in many cases, you're actually saving money. (Learn more about tipping and Japanese etiquette here)
NOTE: Most restaurants really don't like to split checks here, so if you're traveling as a group, be prepared to pool your cash. If you still want to try separating the check, just say betsu-betsu, onegaishimasu while separating your index fingers. They'll get the idea.
Japanese Food & Restaurants
1. Izakayas: US$20-US$30 per person
Izakayas are traditional Japanese bars known for small finger foods and jovial patrons. Many of these places offer cheap drinks and moderately priced food, usually of the grilled or deep-fried variety.
For some food and a couple of drinks, you're looking at between US$20-US$30 per person, so the price can add up quickly if you're not careful.
2. Yakitori: US$1-US$5 per stick
Yakitori is also a form of Japanese barbeque but is also more of a bar option than a proper dinner. While it translates into "grilled chicken" it isn't limited to it. It consists of pieces of grilled meat on a stick costing between US$1-US$5 per stick.
3. Yakiniku: US$20-US$40 per person
Yakiniku is a Japanese barbeque where you are given raw meat and vegetables to cook on a grill in the middle of the table. This is one of our family's favorites when we're looking for a nice dinner out, and you (usually) have 2 options: pay as you go or a flat-rate buffet.
The pay as you go can be a cheaper option, but the price can really add up fast, and it's not uncommon for the bill for a group of 4 to go over US$100.
The flat-rate is usually what we choose, and you can expect prices to range between US$20-US$40 per person for dinner, or as low as US$15 per person at lunch.
4. Family restaurants chains: US$8-US$15 per person
Family restaurants are sort of Japan's version of Denny's and Friendly's. The difference here is that the most popular chains of these restaurants offer basically the same meals; steak, hamburger steak, chicken, or fish served with fries or spaghetti.
So not the greatest variety, but the restaurants offer quality over quantity. Popular family restaurant chains in Japan are Jonathan's, Saizeriya, and Cafe Gusto.
5. Kaiten Sushi: US$1-2 per plate
Kaiten Sushi also called sushi-go-round or conveyor belt sushi are a great option for families or anyone else looking to save a bit of money. It's not easy to find a "bad" sushi place in Japan, so while sushi go-rounds is certainly the "budget sushi" of Japan, it's still likely better than anything you've had to this point.
You can either take the sushi you like from the belt as you see it, or order the sushi you want directly from the (usually digital) menu. Either way, the price is the same, with most sushi costing US$1-US$2 per plate (2 pieces of sushi). Depending on how much sushi you can manage to eat, expect to spend about US$10 per person.
6. Convenience stores: US$5-US$8 per person
Convenience stores are AMAZING in Japan and offer legitimately good food at low prices. Without exaggeration, convenience stores are probably 80% of our dinners when we don't feel like cooking.
You'll find sandwiches, bentos (boxed meals), ramen, yakitori, soups, snacks, and pretty much anything else you want, and I'd be amazed if you weren't satisfied with your choice.
Of all the choices, the most popular are the bento boxes which consist of some form of rice and meat combination, and costs between US$5-US$8 each. So expect a full meal with drinks for a family of four to cost between US$26-US$30.
7. Ramen bowl: US$6-US$15 per person
Ramen is my favorite food in Japan, and whatever you believe "good ramen" is from your experiences in your country, forget it, it doesn't hold a candle to ramen in Japan.
Thankfully, ramen is also a pretty cheap meal option as well, although the price can vary a bit depending on the shop. As a general rule, expect to pay somewhere between US$6-US$15 per person. The higher price usually applies to those asking for "oomori" servings (extra large) and/or extra toppings or sides like gyoza.
Drinks
1. Bottled water: US$1-US$1.20
Bottled water can be found in basically every vending machine and store. We recommend bringing your own water bottle during your sightseeing. Tap water in Japan is safe to drink and it saves a lot of money!
2. Tea: US$1.50 per bottle
Bottled tea is a very popular drink in Japan and comes in many more varieties than just green tea.
3. Coffee: US$1.50-US$2.50 or US$3-6 from a coffee shop
Coffee has gained a lot of popularity recently in Japan, to the point that it's in their vending machines (offering both hot and cold coffee). Expect to find a bottle or a can of tasty coffee in stores or vending machines for about US$1.50-US$2.50 per bottle/can.
4. Beer and alcohol: US$2-US$12
Beer, sake, and alcohol, in general, are an important part of Japanese culture. It can be found anywhere, including fast-food chains like McDonald's. A can of beer at a convenience store can cost around US$2, but the price in restaurants and bars can vary wildly depending on where you are.
In major entertainment districts like Roppongi or Shinjuku, expect a pint of beer or mixed drink to cost around US$10-US$12, whereas in smaller cities it can be around US$5.
Sake, on the other hand, is actually not as popular among the Japanese as you might think, and can be found at the lower end of that scale pretty consistently.
5. Soda: US$1.50-US$2.50
Soda isn't as popular as the other drinks on this list, but costs about the same, at around US$1.50-US$2.50 per bottle. The flavors here are different than you'll find in the U.S., with even favorites like ginger ale, coke, and mountain dew tasting less sweet than what you may be accustomed to.
6. Other drinks: US$1.50-US$2.50
Other drinks include things like my personal favorite milk tea (Kirin Milk Tea to be precise), sports drinks, and other drinks found only in Japan. Things like Monster or Redbull can be a bit more expensive than you're used to, considering they're in smaller cans.
5. How much does transportation in Japan cost?
Where you plan on going, how often you need to travel, and where you'll be staying all impact the overall cost of travel in Japan.
Japan Rail Pass: from $271
7 days: US$271 or

First-Class seats

: US$362
14 days: US$432 or

First-Class seats

: US$586
21 days: US$553 or

First-Class seats

: US$763
Prices subject to change without further notice. Ages 6-11 get 50% off. Children 5 years and under are free of charge.
Get a Japan Rail Pass (JR Pass) if you are looking to travel Japan EXTENSIVELY during your stay. Read here whether JR Pass is worth it or not for your travel.
→ Click to book your JR Pass here
IC Cards: US$5 per card, then pay as you go
IC Cards are like prepaid cards. Suica and PASMO are the two options you have in Tokyo when purchasing an IC Card. Only get one as both works essentially the same. You "charge" the cards at train stations or busses via a 1-for-1 cash transaction.
In other words, there is no transaction fee, 1000 yen charges your card with 1000 yen worth of credit. This allows you to simply tap your card on an IC reader at your point of origin, and again at the train station of your destination.
These cards can also be used in many convenience stores and vending machines as well.
Tokyo 1-Day Ticket: US$15 (ages 6-11 is US$8)
If you don't have the JR Pass and would like to explore Tokyo as much as you can, we recommend getting a day pass called the Tokyo 1-Day Ticket. You can buy this from a JR Ticket Office or JR EAST Travel Service Center, or some stations of Tokyo Metro and Toei Subway lines.
This ticket covers unlimited rides on all JR East trains, Tokyo Metro trains, and Toei Subway trains for ¥1,600. This ticket is also known as the Tokyo Combination Ticket.
Now, this ticket is only worth it if you plan on sightseeing in Tokyo with a packed itinerary. For example, if you will sightsee in Shinjuku, Shibuya, Asakusa, Tsukiji, Roppongi, or any area within the greater Tokyo all in one day. So if this is your plan, be sure to get this pass as it will save you a great deal of money compared to Suica or PASMO.
NOTE: The Tokyo 1-Day Ticket is not valid on the train that goes to Odaiba. Save Odaiba for another day and just buy a ticket or use the Suica or PASMO card instead.
Kyoto Subway & Bus One-Day Pass: US$9 Adults (ages 6-11 is US$4.50)
Just like the Tokyo Metro Pass, the Kyoto Pass gives you unlimited rides on the Kyoto Subway system. But, unlike the Tokyo Pass, this one also includes the bus system. The passes come in either One-day or Two-day variants and can be purchased at any subway or bus station.
6. How much does tourist attractions in Japan cost?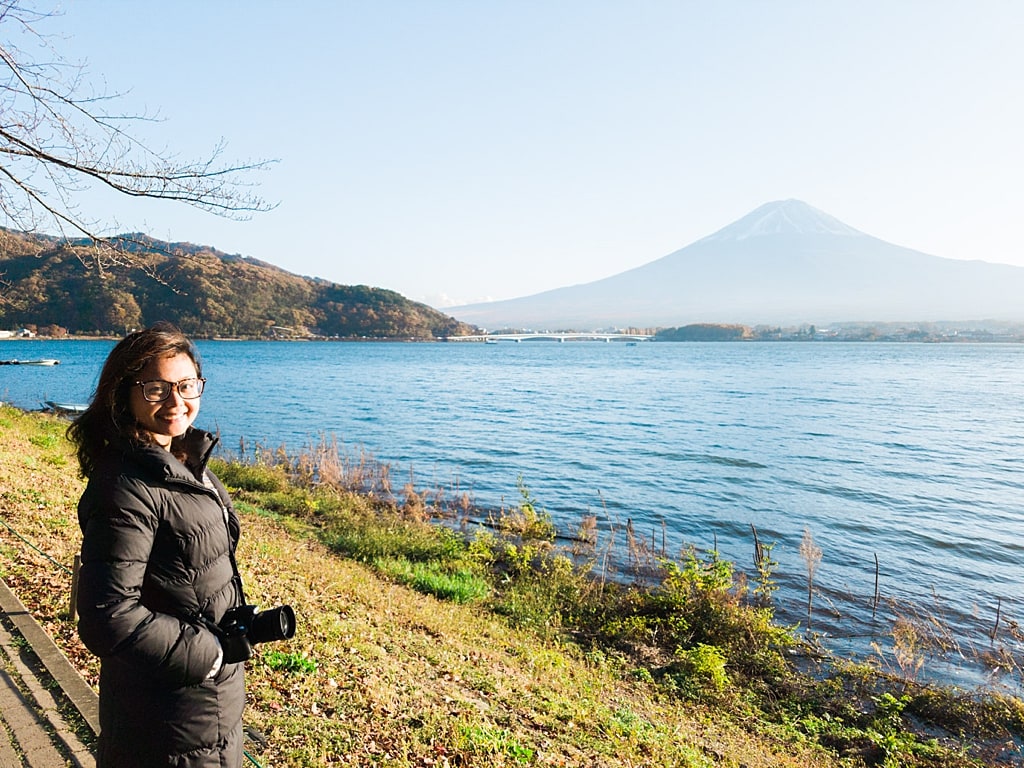 We're going to cover some of the most popular attractions and things to do in Japan.
Themed amusement parks in Japan
Tokyo Disneyland and DisneySea: US$75 Adults | US$49 Child.
Universal Studios Japan (USJ) in Osaka: US$72 Studio Pass. The biggest draw here is undoubtedly the Wizarding World of Harry Potter. For more information, read how to get inside the Wizarding World and how to enjoy USJ strategically.
Fuji-Q Highlands in Kawaguchiko: US$39. The most popular Japan-based amusement park, Fuji-Q specializes in thrill rides and beautiful views of Mt. Fuji.
→ Click here to join a day tour to Mount Fuji
Japanese temples, shrines, and gardens
Kyoto is probably best known for its temples and more traditional Japanese feel. It should be noted, however, that many temples and shrines in Kyoto have small fees to visit. Tokyo, on the other hand, generally doesn't charge to enter the temples.
In this section, I'll only be covering the most popular temples that have fees:
Nikko Tochigi Shrines: US$21. The final resting place of Tokugawa Ieyasu, who founded the Tokugawa Shogunate which ruled over Japan for over 250 years, the Nikko Tochigi Shrines consists of over a dozen buildings with a main shrine and museum as centerpieces of the visit.
Kiyomizudera and Kinkaku-ji Temple in Temple: US$4 each. Kyoto has a lot to choose from when it comes to shrines, temples, and gardens, but Kiyomizudera and Kinkaki-ji are two of the more popular, and are good baselines for entrance fees.
Other attractions and events in Japan

RELATED READ (to save more money on attractions):

NEED MORE HELP ON PLANNING YOUR TRIP TO JAPAN?

Do you have any questions about the prices of things, or have noticed a price trend that we've missed?

Sightsee & Sushi is a participant in the Amazon Services LLC Associates Program, an affiliate advertising program designed to provide a means for sites to earn advertising fees by advertising and linking to Amazon.com