Key Takeaways:
The best Mt. Fuji tour depends on what sights you want to see and what mode of transport you prefer.
If you're tight on time and budget, join a Mt. Fuji bus tour.
If you want to explore on your own, it's best to self-drive, hire a private van/taxi charter, bike, or stay overnight.
Visiting Mt. Fuji can be one of the most unforgettable experiences in your life, as long as the weather cooperates at least. Because of this, and the sheer amount of things to see and do around the mountain, we always recommend staying 1-2 nights to get the most out of your visit.
Mt. Fuji is more than just the most famous landmark in Japan, but is a large community of small towns to explore, natural wonders to see, fantastic cuisines to try, and friendly locals to meet. And 1 day won't even allow you to scratch the surface of this extraordinary region. We've put this guide together so you can be as informed about the area as possible. If you're still having some trouble deciding what you want, we've created a Quiz at the end to help you choose a tour!
Which is better: Join a bus tour or on your own?
Definitely join an escorted bus tour if you're tight on time. It's cheaper and very well-organized. Details and difficulties are also taken out of your hands. The only disadvantage is that it is structured and you can't visit some sights you wish to see.
If you want to do it on your own, consider renting a car or hiring a private charter with a driver. Another option is to stay overnight and buy the 2-day Unlimited Bus Pass. Staying for a night also gives you a higher chance of seeing Mt. Fuji in its full majesty.
Read these resources if you plan on staying overnight:
Where to book your Mt. Fuji tour
We've used many tour/experience websites such as Viator, GetYourGuide, Klook, etc., but when it comes to booking Japanese bus tours and activities only Viator and Klook give us peace of mind.
They only partner with tour operators that are licensed in Japan, so you don't need to worry about being scammed. Only deal with legitimate and licensed travel companies based in Japan when joining tours. Truth be told, Klook Tours is very reliable.
Area orientation: Mt. Fuji and the surrounding attractions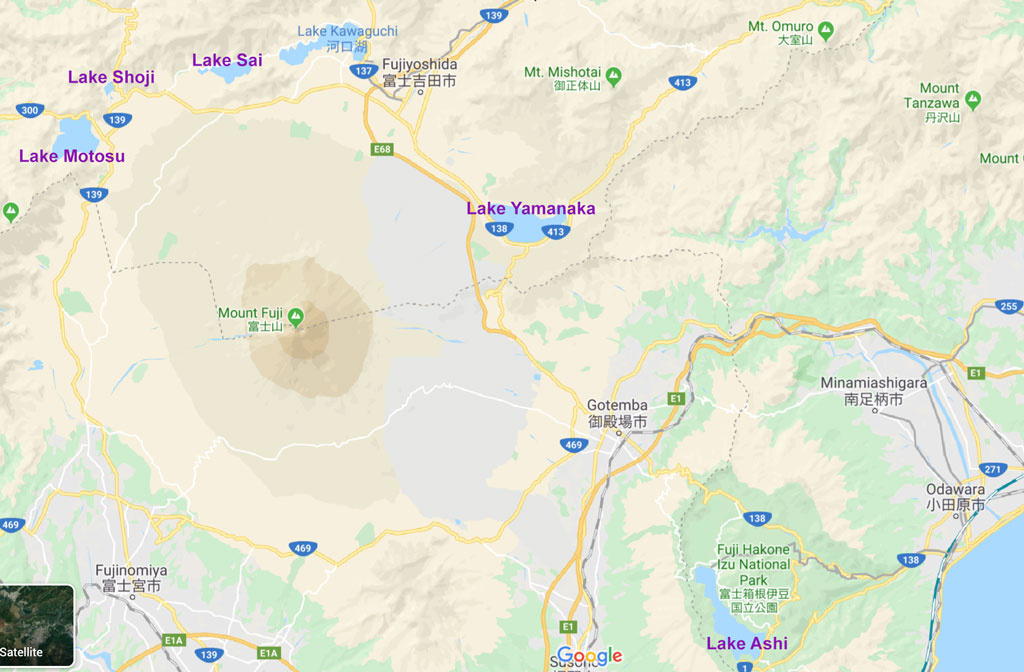 Our goal here is to help you join the most suitable Mt. Fuji day tour for you. So this section is meant to inform you about all the highlight attractions surrounding Mt. Fuji. That way, you can better focus your trip around specific activities, rather than trying to cram everything into one day, an impossible task to be sure.
1. Mt. Fuji 5th Station.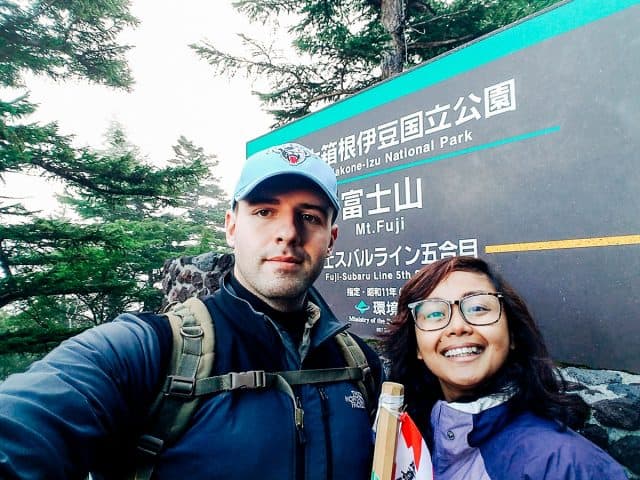 Visiting a 5th station makes your experience more authentic because you visited Mt. Fuji itself, even if you can't make the actual ascent.
Mt. Fuji actually has four different "5th Stations" and the one that you'll likely be visiting is the Fuji Subaru Line 5th Station as its the closest to Kawaguchiko. The Fuji Subaru Line 5th Station is the starting point for the popular Yoshida Trail to climb Fuji-san (as the Japanese call it). Here you'll see a small shrine, some short hiking trails, and souvenir shops. It also allows you to fully take in the actual immense size of Mt. Fuji.
If you want to visit the Fuji Subaru Line 5th Station:
→ Book Mt. Fuji Day Tour with 5th Station Visit
2. Fuji Five Lakes.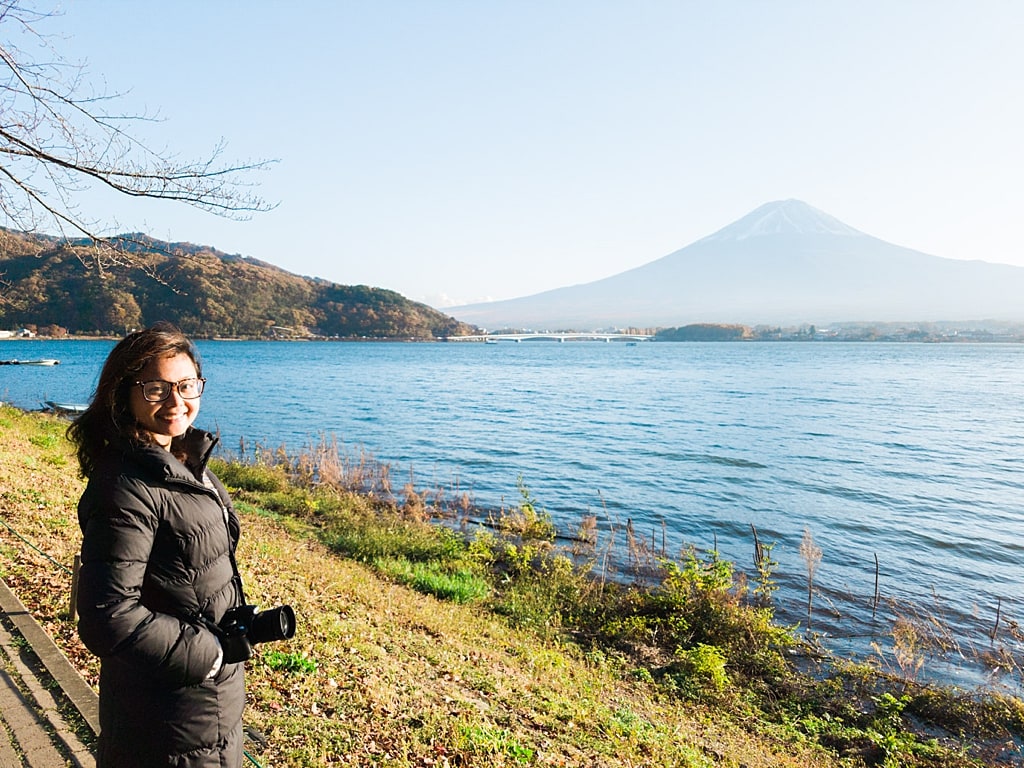 Fuji Five Lakes has formed hundred years ago from Mt. Fuji's lava flows during multiple eruptions. The Fuji Five Lakes are comprised of: Lake Kawaguchi (Kawaguchiko), Lake Sai (Saiko), Lake Shoji (Shojiko), Lake Motosu (Motosuko), and Lake Yamanaka (Yamanakako). '-ko' means lake in Japanese. And Lake Kawaguchi is the most popular because it's the most well-developed area and the most accessible (it has a train station) from Tokyo.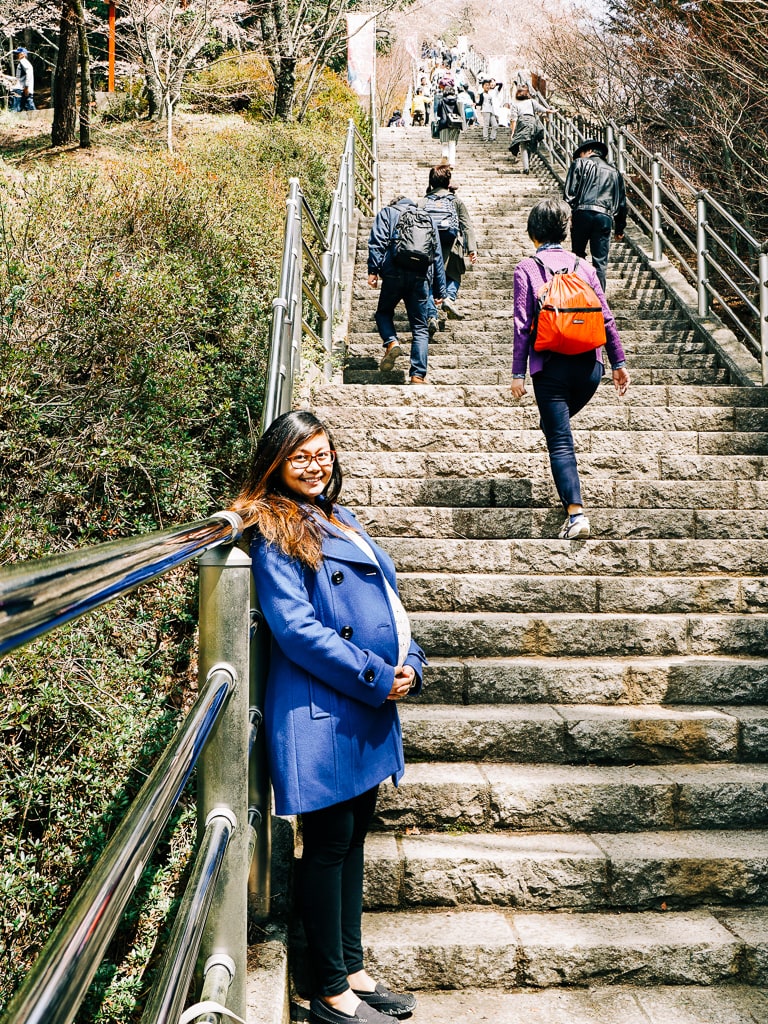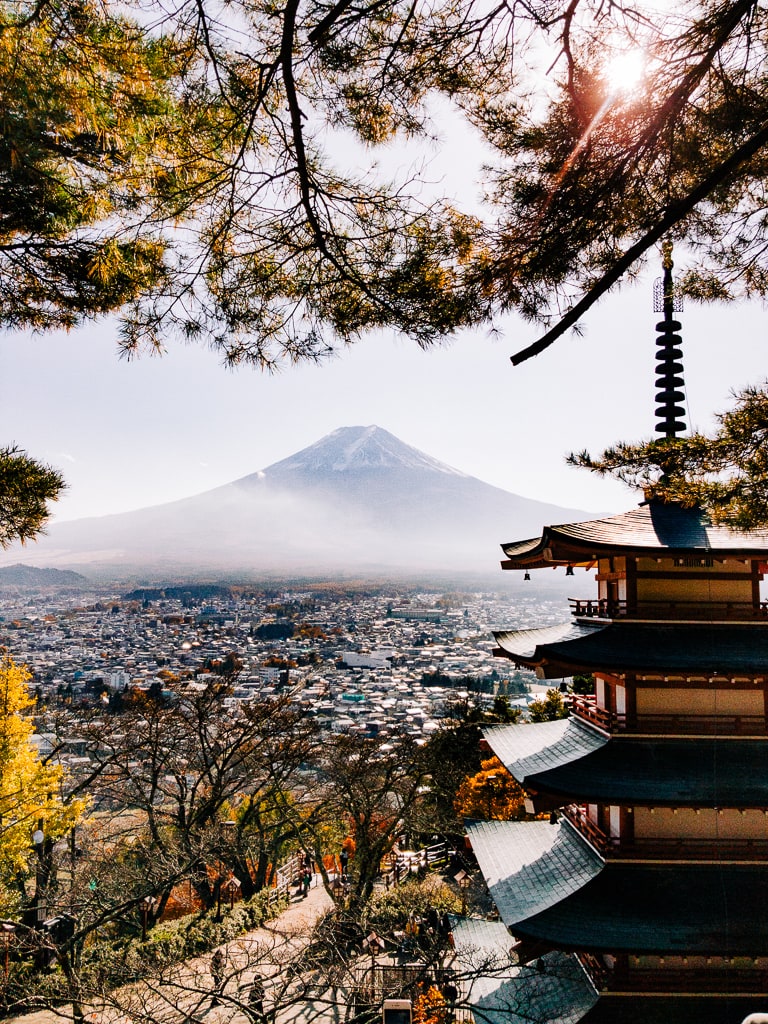 Of all the lakes, we recommend Lake Kawaguchi for first-time visitors. And we find it most beautiful during the spring and autumn months. There are so many things to do in and around Lake Kawaguchi alone. Eating the delicious hotou noodles (a local dish), riding the Mt. Fuji Panoramic ropeway (previously known as Kachi Kachi Ropeway), visiting the Itchiku Kubota Art Museum (our favorite museum), sightseeing in the many beautiful parks surrounding the lake, and an incredible number of hiking trails! This is why we highly recommend experiencing an overnight stay in Kawaguchiko, to fully enjoy its sights, activities, and flavors.
If you want to visit Kawaguchiko:
→ Book Here To Visit Kawaguchiko on a Day Trip
3. Shopping at Gotemba Premium Outlets.
For the fashion-savvy shoppers among you, you'll find Gotemba Premium Outlets to be heaven on Earth. With over 200 big-name stores, Gotemba Premium Outlet is one of Japan's most popular shopping centers and the flagship outlet of Mitsubishi Estate and Simon Property Group.
Located southeast of Fuji in Gotemba City, it's a bit out of the way but is well worth the trip if you're looking to purchase some high-end clothing. And if you're looking for a combination of luxury and local fashion brands, you'll find it here at significantly discounted prices, especially during New Year. To sweeten the deal, most of the stores here are tax-free for tourists. So don't forget to SHOW your tourist passport. While enjoying your shopping, this mall also boasts a beautiful view of Mt. Fuji.
→ Book Here for Mt Fuji with a Shopping Activity at Gotemba Premium Outlets
4. Hot spring town of Hakone.
Renowned for its natural hot springs and resorts, Hakone is a small hot springs town nestled in the mountains near Gotemba. What it lacks in accessibility, it makes up for in a natural beauty lost in the large cities of Japan. If you're into hiking, kayaking, fishing, and just being outdoors, then this is the place for you. The area is a bit spread apart though. Because of this, we recommend making Hakone an overnight trip of its own and renting a car.
Attractions in Hakone
1. Lake Ashi.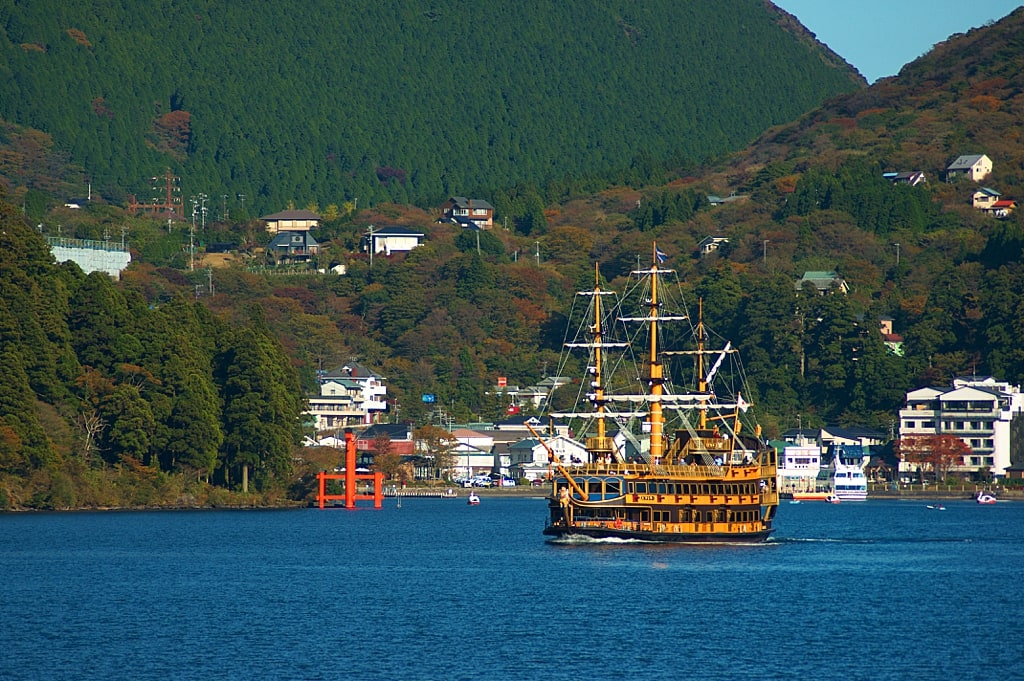 This is the highlight of Hakone. Visit Kuzuryu Shrine Hongu for the spectacular view of its Torii Gate standing in the lake, as well as a beautiful walk through the forest to reach the shrine proper. For a better view, take a ride on the local pirate ship!
2. Owakudani Valley.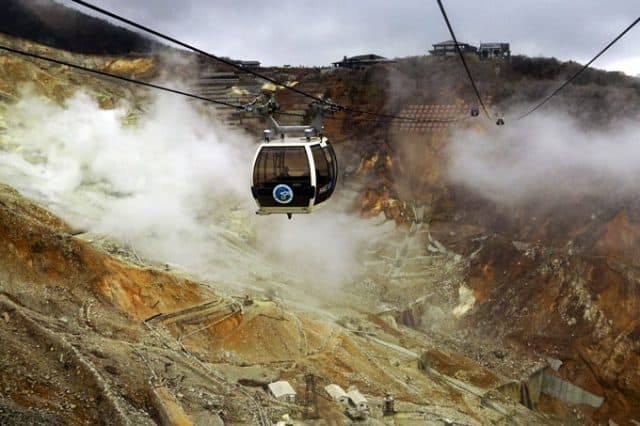 Here you can view the "Valley of Hell" while riding the ropeway and enjoy some "black eggs" boiled in sulphuric water. We recommend this tour if you want to visit Owakudani Valley and try its black eggs which are rumored to prolong life.
3. Mt. Komagatake.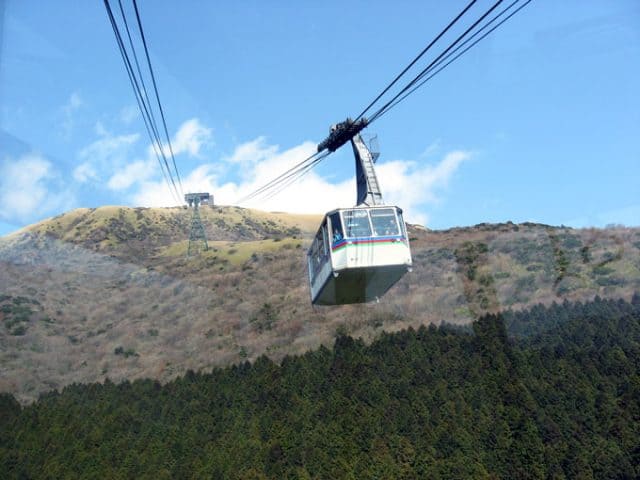 Mt. Komagatake is the highest peak of the Hakone mountain range and where the original Hakone Shrine is located. Going to Mt. Komagatake is slightly off-the-beaten-path. We recommend this tour, to take you there by ropeway.
6. Odawara Castle.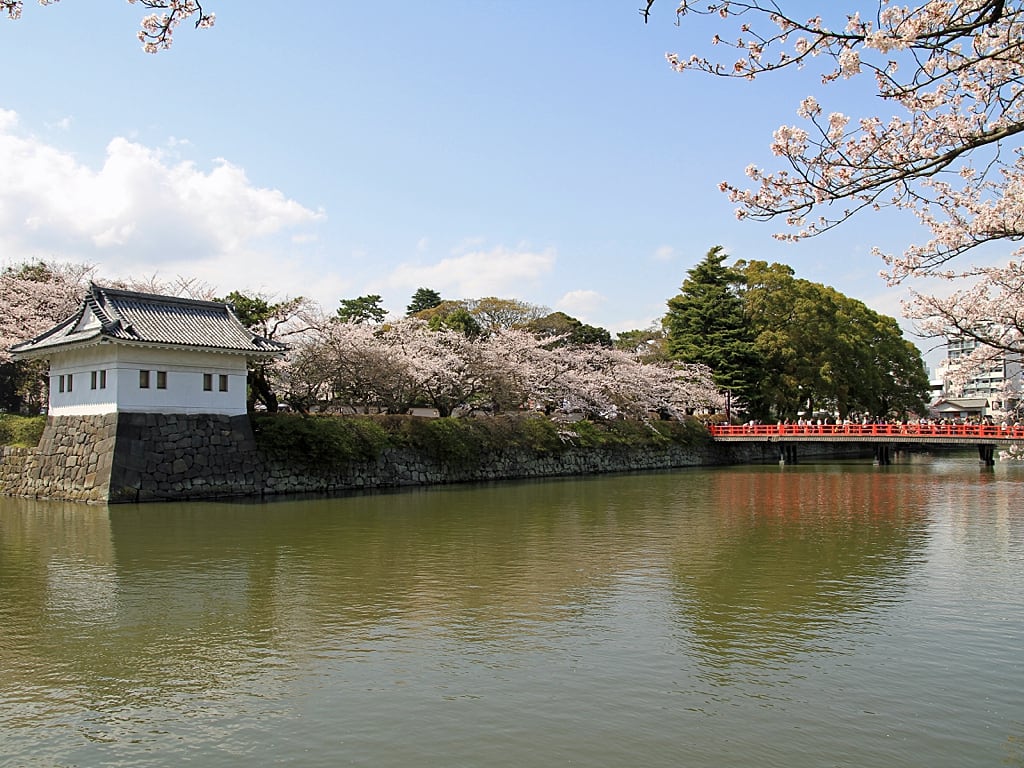 A recreated castle from the 15th century, it contains a plethora of historical items from that time within it as it doubles as a museum. The grounds surrounding the castle often hosts large festivals where you can try various foods and local craft beers. The castle is best seen during the cherry blossom season, as the grounds are surrounded on all sides by sakura trees.
→ This is the only tour that goes to Odawara Castle Park.
7. Mishima Skywalk.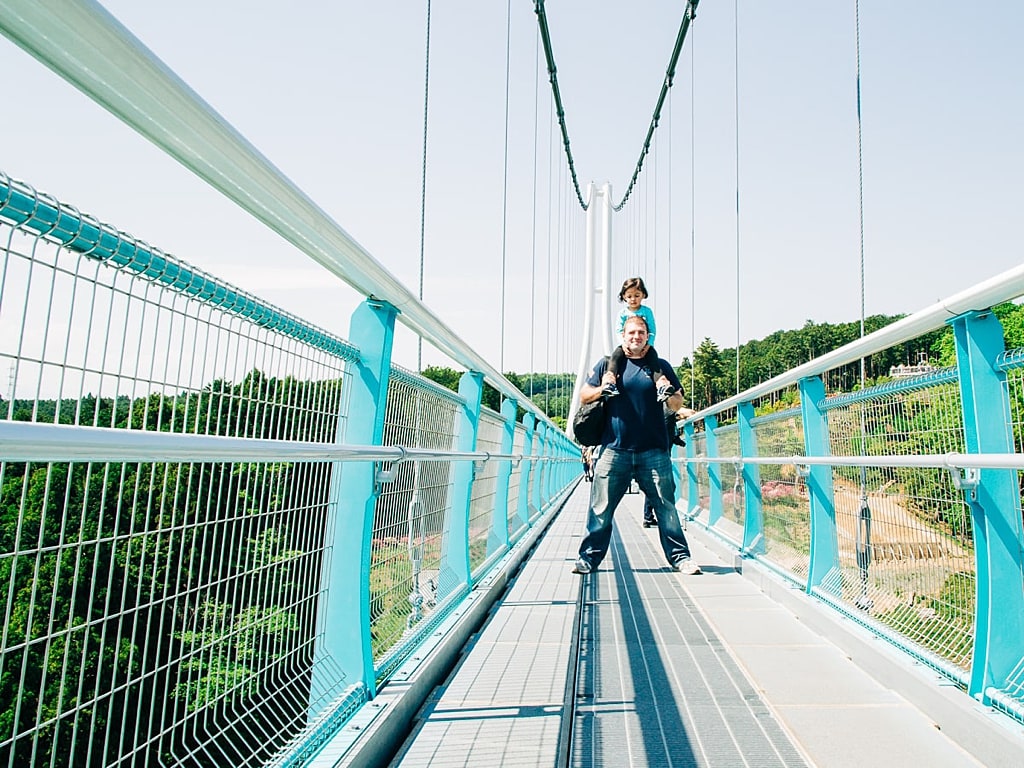 At 400m, this is the LONGEST suspension bridge in Japan and gives you a breathtaking view of Mt. Fuji. Featuring a Skygarden, athletic park, and ziplining, Mishima Skywalk makes a perfect day trip to escape the hustle and bustle of Tokyo.
→ This tour combines Lake Ashi cruising, Odawara and Mishima Skywalk in one day.
8. Fujinomiya City.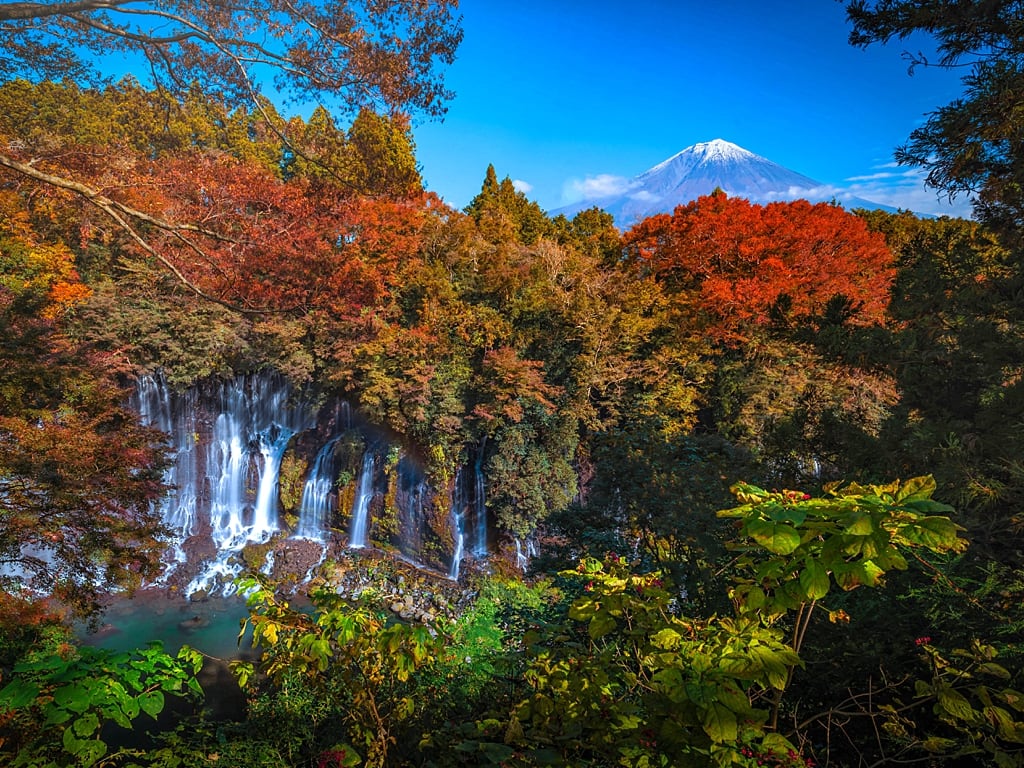 This is another interesting city near Mt. Fuji, and it offers some of the best views of Fuji-san. A town with ancient roots, Fujinomiya started as a market town which developed slowly around the Sengen Shrine, it's become a popular starting point for those looking to climb Mt. Fuji.
Attractions in Fujinomiya City
1. Fujisan Hongu Sengen Shrine.
Undoubtedly the most significant cultural location for Fujinomiya outside of Fuji itself. The shrine is where many of those looking to climb Fuji come to wish for safe passage. The shrine also holds over 159 festivals each year, so there's a good chance there will be one going on during your trip.
2. Tanuki Lake.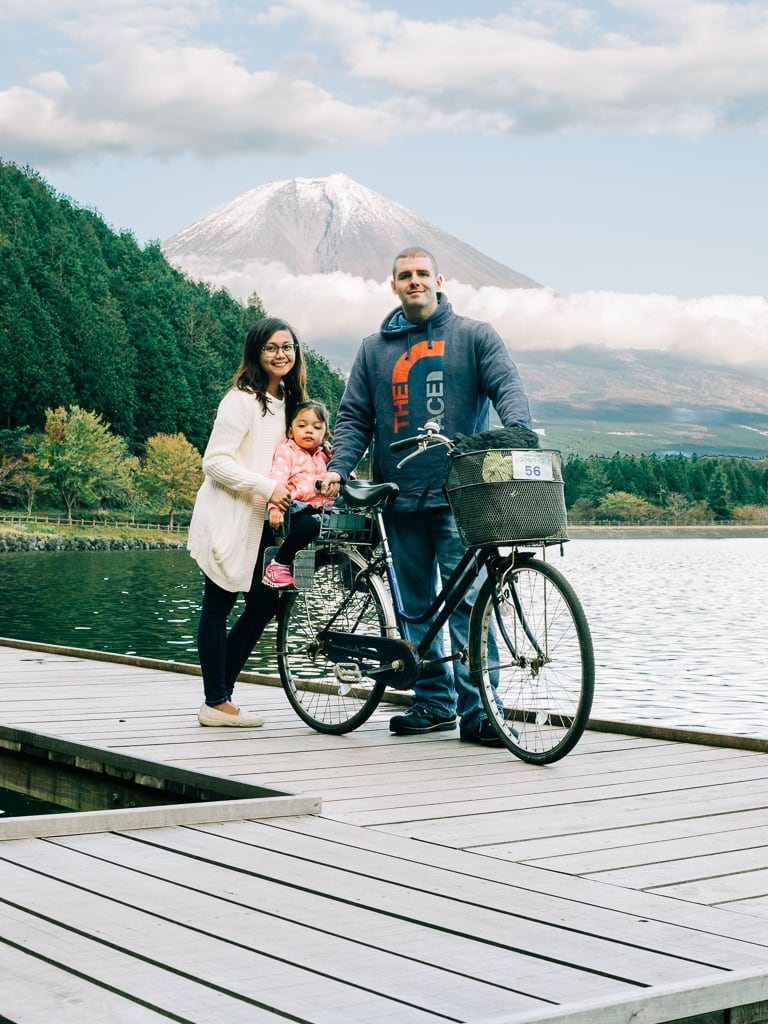 If you're looking for a quiet overnight camping trip, but want to keep access to amenities like showers, sinks, and bathrooms, then this small artificial lake is for you. Don't let the 'artificial lake' thing fool you, this is still a beautiful area which boasts a view of "Double-Diamond Fuji" around April 20th and August 20th.
3. Shiraito Falls.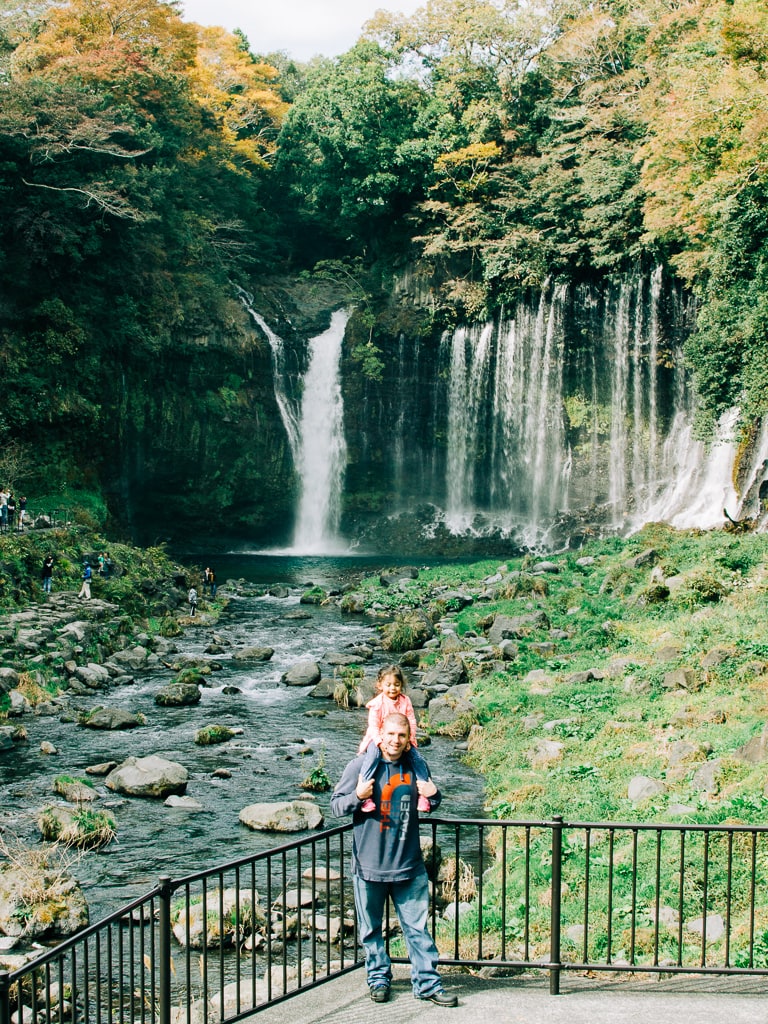 Ranked as one of the most beautiful falls in Japan, Shiraito is a 150m wide waterfall that's not too difficult to reach, making it a popular spot for families to visit.
Fed by Mt. Fuji's spring water, the falls gets its name from the thin white strands of water, giving it an almost silky look.
By this time, I hope that you're now familiar with all the attractions around Mt. Fuji and the tours that exists.
→ This is the only tour that goes to attractions in Fujinomiya such as Shiraito Falls and Fujisan Hongu Sengen Shrine.
When is the best time to visit and see Mt. Fuji?
November to February offers the BEST time to visit and see Mt. Fuji. In fact, February is the sweet spot of the year as the skies are always clear making Mt. Fuji clearly visible.

Meanwhile, visiting Mt. Fuji from May to September can be tricky. And although June to August is the climbing season, it is also the worst time of the year to visit due to the high probability of rain and typhoon seasons.

So if you're visiting during typhoon season, always check the live camera of Mt. Fuji. Ideally, you should plan your trip when Mt. Fuji is unobstructed.
What are places with the best view of Mt. Fuji?
Fuji Five Lakes area, Fujinomiya City, and Gotemba City are the best places to view Mt. Fuji. These places are closer to Mt. Fuji, and you'll have a better chance of seeing a clear and unobstructed Mt. Fuji than you would in Hakone.
Conclusion
Mt. Fuji is the iconic landmark of Japan, so these tours are popular and in high demand. Make sure to book your tour well in advance. Tour hours are just guidelines and may change anytime depending on the traffic and road closures. Itineraries may change without any prior notice. Mt. Fuji's visibility is not guaranteed as it greatly depends on the weather.
These Mt. Fuji bus tours, although well-organized, are a bit rushed. So think carefully about which tour has the attractions that you absolutely want to visit. It may be better to choose a tour with fewer destinations if it means you don't need to rush to reach the next one.
Lastly, bus tours might not be your ideal mode of travel. If you don't think you could stand a 2-hr bus ride both to and from Fuji from Tokyo, consider booking a Mt. Fuji tour with the option to return via the Shinkansen (bullet train) — which is only a 35-minute ride back to Tokyo.