I've seen many travelers within Japan frustrated about not being able to see Mt. Fuji during the summer due to a number of different reasons. Perhaps they're exhausted from following a recommended day trip they found on a Japan guide website; or the Airbnb/hotel they booked was too far from the train station wasting a lot of their time and energy; or it could be as simple as they can't find a trip that works on their schedule.
Most of these problems can usually be attributed to a poorly designed itinerary, lack of proper planning, or relying on misleading (or outdated) information from websites and guide books. As we've said before, your itinerary doesn't need to be a carbon copy of what you've found online. It's about being organized, identifying your interests, and learning how to create an itinerary with the right balance of activities and rest days for you.
Below are the steps to planning, organizing, and researching needed to create the perfect itinerary for your trip to Japan:
1. Decide whether you want to plan your own trip or use a Japan travel specialist.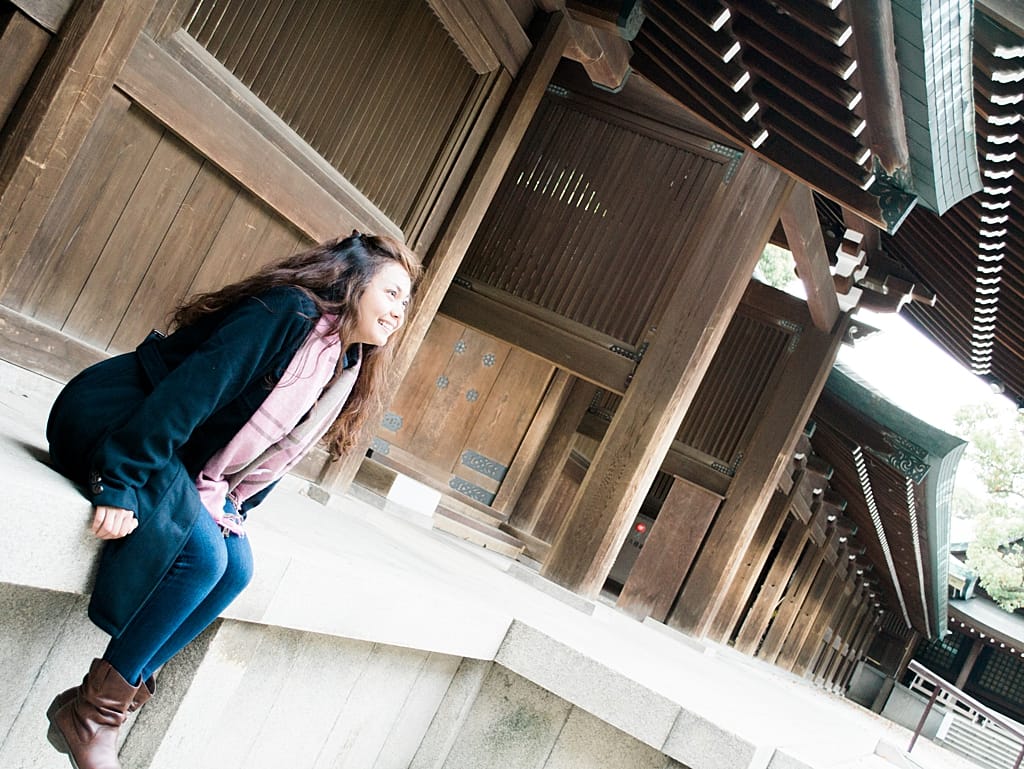 Japan is a fascinating mix of traditionalism and modernity, it's safe and clean, and the people are incredibly polite. The transportation system is safe, fast, and efficient, and is easily the best in the world. But as with any place, there are certain issues that can hinder the traveler. Despite the politeness of its people, there are still locations that are off-limits to "gaijin" (a somewhat rude term for foreigners), which can include certain restaurants, hotels, stores, and bars. And while the transportation system is certainly great, it can be very confusing for first-timers, and you could easily end up on the wrong train or bus, or miss them altogether.
Japan also doesn't name its streets, so it's easy to get lost in unfamiliarity. And despite being the host of the Summer Olympics you'll definitely still encounter language barriers. If all of that sounds a bit daunting for you, then you might want to consider hiring a travel advisor specializing in Japan travel. Even if you are well-traveled, Japan is a destination where you want insider knowledge to help alleviate the language barrier, avoid tourist traps, and minimize the common problems mentioned above. An advisor can also provide you with travel tips that you might not be able to find online when planning your own trip.
1.1. Planning and booking everything on your own
For some, planning and booking everything on their own is attractive since it saves money. But that also means spending a lot of time researching and planning. Should you decide to plan the trip on your own, Japan Guide Books and the Japan National Tourism Organization can be great resources. However, remember that the information listed in these resources will be presented in the best possible light, which may lead you to rely on travel blogs. But an extra precaution is needed when referring to them. Most are "paid" or "sponsored" and often receive incentives to be positive, so these websites can sometimes be even more unhelpful. Don't get me wrong, there are plenty of reliable travel blogs out there, and I'd like to think we're one of them, but I suggest looking at a few smaller blogs to get a more balanced consensus, then make your decision. Within the community of do-it-yourself Japan trip planners, four issues stand out the most: the wrong choice of accommodation, over-packing, a too-full itinerary, and selecting popular tourist traps. These are common mistakes which, I admit, I myself have been guilty of committing on occasion.
One area of trip planning that almost always requires outside help is when people want to treat themselves to a VIP-like experience, such as dining at a Michelin-star restaurant or having dinner with a modern-day authentic Geisha. If you're planning everything for yourself, you won't be able to experience those without strong Japanese language skills, connections with the local operators, and a lot of luck. All of those things often make it more trouble than it's worth. So in summary, planning your own trip to Japan has the following advantages and disadvantages:
Pros:
You could save money.
You can book using your travel points or rewards deals.
Can be a more personalized experience, if done right.
Ideal for return travelers.
Independent travel.
Cons:
You can't Google search your way to an insider's knowledge and expertise.
Can't access many exclusive experiences.
Time-consuming planning and researching.
Mistakes and inconveniences might cost you more.
Need itinerary ideas? Here's our 10-day itinerary for a little inspiration.
1.2. Booking a Japan package tour by using a travel advisor
There are many Japanese package tours online, and as a traveler, you can book directly with them. The problem with this is that there are many excellent and reputable tour operators specializing in Japanese travel packages that cannot be found in Google search results. This is where a travel advisor comes in. Ideally, you want to consult with a travel advisor that specializes in Japanese travel. Contrary to popular belief, using travel advisors are not always expensive. They may charge a fee for consultation, but many find it worth the extra cost to remove the burden and frustration of planning for their trip. They can even find package deals that are hard to come by online, and they can pass on the savings to you by letting you book the trip without a markup, which is a win-win.
Our tip is for you to work with a travel advisor who either lives in or has traveled to Japan within the year. Japan is ever-changing so you want to work with someone who's up to date with the latest information on top Japanese experiences.
Summary of package tours advantages and disadvantages:
Pros:
Research, planning, and logistics are already taken care of.
It can be personalized up to a certain extent.
Access to exclusive and authentic Japanese travel experiences.
Access to a wealth of knowledge and experience about Japan that can provide you with advice and suggestions according to your needs and interests.
Save time and money if they find a crazy Japan travel package deal for you.
Cons:
Fees can vary between a flat rate and per day.
Can't book using your points or travel rewards.
1.3 Hire a Japan trip designer for a fully-customized tour.
While it may sound similar to a travel agent or advisor, hiring a trip designer is on a completely different level. Whereas an advisor can help with an itinerary, match you to a tour, and even customize some aspects of it, a designer builds your trip completely from scratch, and the itinerary is highly personalized around you. If you opt for this route of trip planning, it is undoubtedly the most costly of all as most trip designers charge a fee based on the number of days you are traveling to Japan. Despite the cost, the experience can be quite luxurious as these trip designers have special partnerships with many suppliers in Japan that can offer you exclusive access to activities and experiences you can't get anywhere else. Additionally, they book everything for you. Your itinerary is truly tailor-made compared to packaged tours where choosing your own accommodations is often not allowed.
Pros:
VIP treatment.
Research, planning, and logistics are entirely taken care of.
Your trip is highly personalized and fully tailored around you. 
Can accommodate specialized needs and interests (senior, wheelchair travel, large group, etc.)
Can remove all communication barriers.
Access to select exclusive Japanese travel experiences.
Access to a wealth of knowledge and experience about Japan that can provide you with advice and suggestions according to your needs and interests.
Cons:
Is very expensive.
Constant back-and-forth communication is involved until everything is in agreement.
Examples of trip designers specializing in Japan:
Now if you're ready to move on to planning, organizing, and finalizing your itinerary on your own, proceed to the next section!
2. Find out when you would like to visit Japan.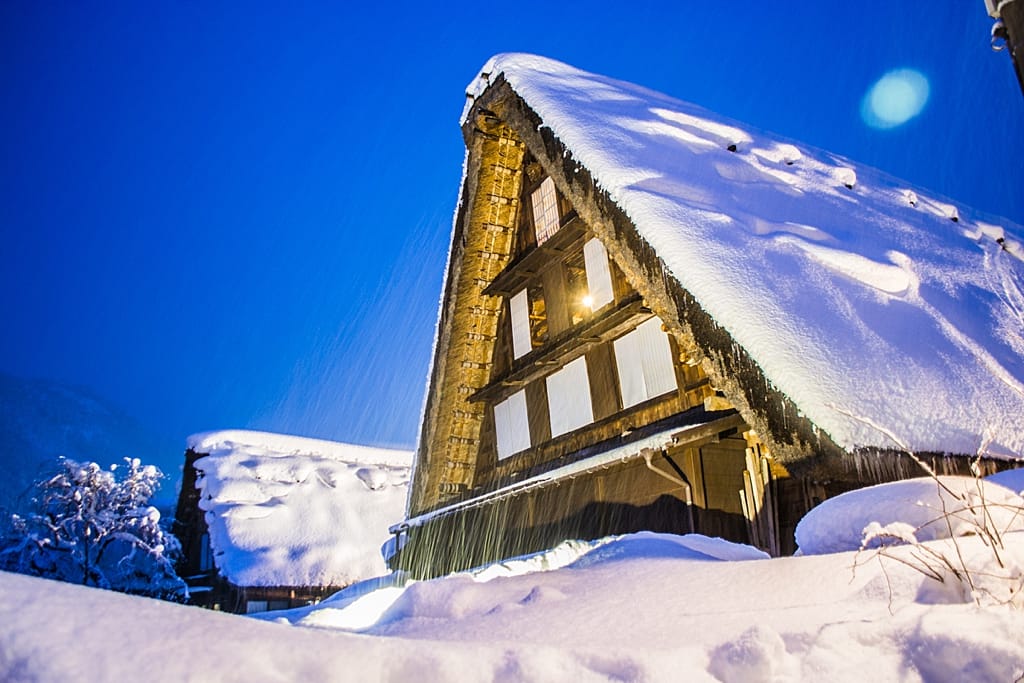 Japan's climate is similar to a state like Virginia, and by that I mean the seasons can vary wildly. So summer can be brutally hot and humid and winter can be very cold and windy. The main difference here is that Japan gets more rainfall and snow than a place like Virginia.
Here's a quick overview relating to visiting Japan by season:
Winter (Dec-Feb)
Least amount of travelers and the least expensive season. The off-season time to travel to Japan, but be prepared to tackle the cold.
The major winner when traveling to Japan in winter is Japan's world-class ski resorts.
Winter Illuminations are also everywhere, which are beautiful at night.
Best of all if you're around Tokyo, Mt. Fuji has a much higher chance of visibility in the winter.
Spring (March-May)
Spring in Japan is undoubtedly the most beautiful time to visit due to cherry blossoms.
The blooming of cherry blossoms makes this Japan's peak season for tourism, so expect flights and accommodations to be very expensive.
Timing (and luck) is everything here since rain is frequent and can knock the petals off the cherry blossom trees pretty quickly.
Expect large crowds at each attraction.
Summer (June to August).
Summer in Japan is incredibly humid and hot.
It's also typhoon season, which reduces the number of tourists unless they plan to climb Mt. Fuji.
Despite the weather in summer, Japan is full of vibrant and lively festivals (matsuri) and firework festivals (Hanabi).
To stay away from its brutal heat, it's best to design your itinerary to visit places in the northeast region for a milder climate, the island of Hokkaido, or the mountainous areas, like Gifu, Fuji, or the Nagano Alps.
Autumn (September to November).
Autumn in Japan is another popular time of the year to visit.
The most ideal weather for travel.
The red leaves offer a great alternative to the pink hues of spring. But unlike in the east coast U.S., leaves in larger cities, such as Tokyo and Yokohama, start to change from late November to early December.
Just like cherry blossom season, the koyo (red leaves) season is a popular time of the year to visit Japan. So be prepared to battle with slightly higher accommodation prices.
3. Assess your destinations based on the season of your visit.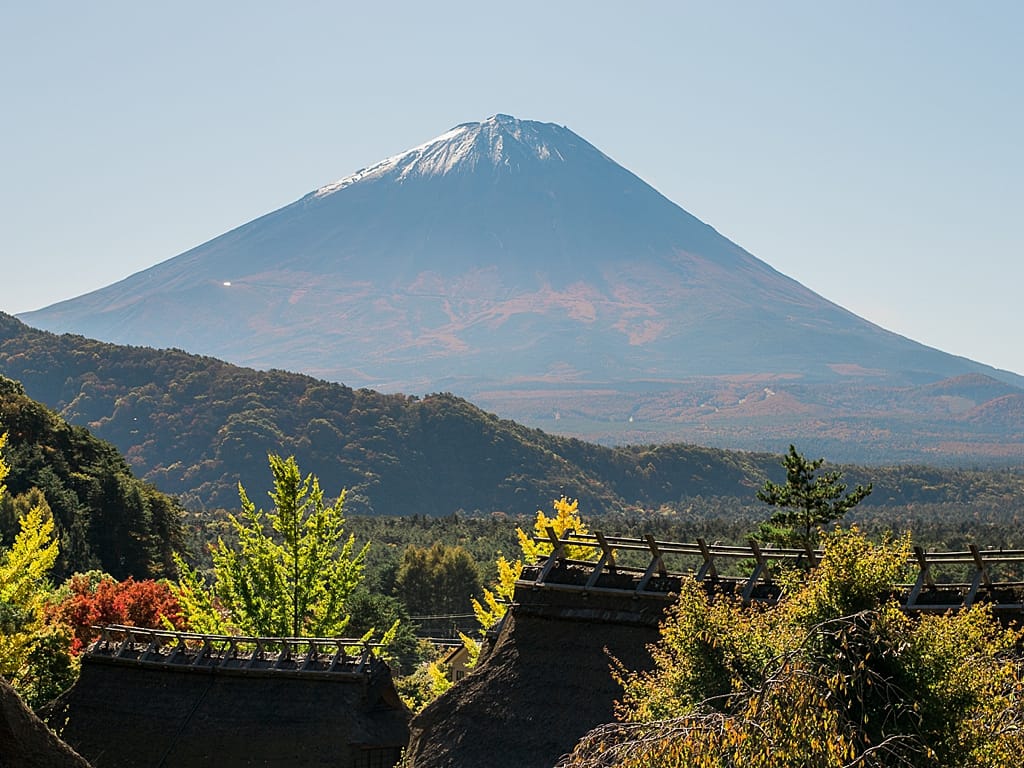 Once you determine the timeframe you'd like to go, you can move on to determining the best destinations to explore during your visit. Each season in Japan has its own pros and cons and we suggest that you visit the places that are their best during that time of year. If this is your first-time visiting Japan, it's no brainer to include the "Three Classics" in your itinerary: Tokyo, Kyoto and Osaka.
Some people say it's not always necessary to visit the three but I disagree. Tokyo, Kyoto, and Osaka are the three most culturally relevant cities in all of Japan, and visiting them allows you to see how varied the Japanese culture truly is, despite the islands small size. But that's just my opinion.
4. Determine your trip length.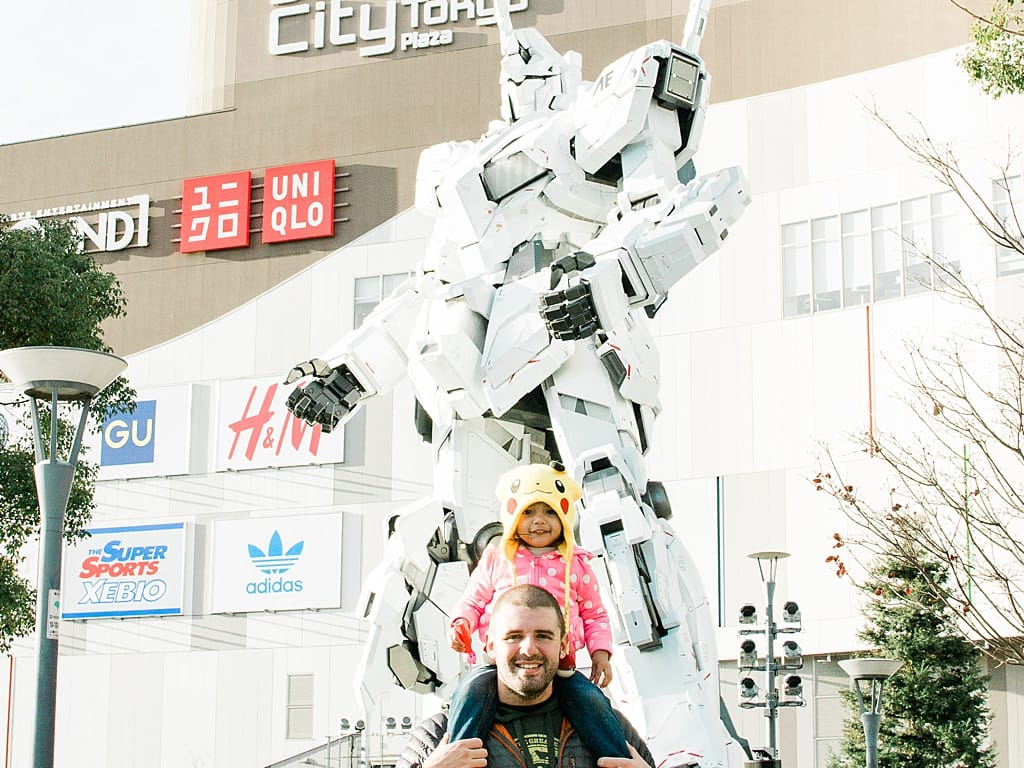 Two weeks (14 days) is the most common trip length for both first-time and repeat travelers to Japan. So be prepared to cash in on some of that leave time from your workplace!
If you want a more "wallet-friendly" trip while still tackling the Three Classics, it can be done in as short as 7 nights (8 days). If doing the 7 nights, we find it more practical, time-wise and money-wise, to make your air travel an "open-jaw" itinerary, where you fly into Tokyo and fly out of Osaka or vice versa, in order to make the most out of your time during your trip.
If you're a bit of a Japanophile and feel like returning again and again (for sure you will), we suggest that you limit yourself to one region at a time instead of cramming your itinerary with too many things. Also, despite what you might have heard, getting the Japan Rail Pass (JR Pass) is actually often a bad idea unless you plan on using the bullet trains constantly since most efficient itineraries can keep the cost below that of a JR Pass.
5. Organize and finalize your itinerary.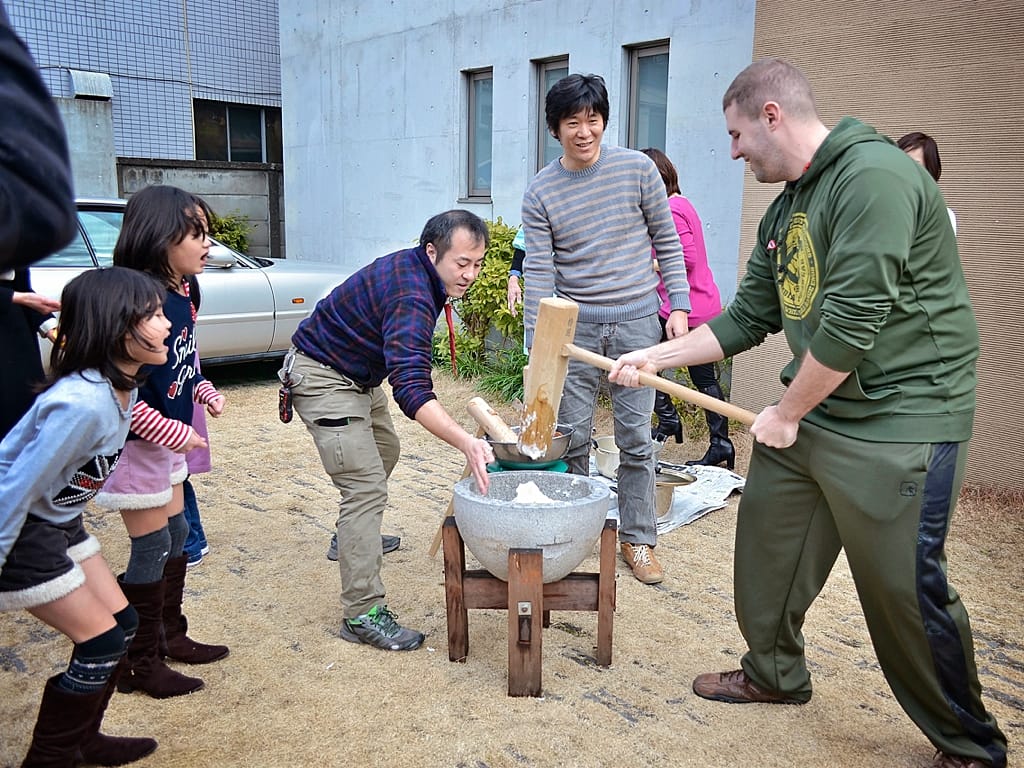 Here are my top tips when finalizing your itinerary:
Consider day trips. Such as a day trip from Tokyo to Hakone or Tokyo to Kamakura. For day trip ideas from Tokyo click here.
Include one or two Japanese experiences. Watching a Sumo match, participating in a "true" tea ceremony experience, bathing in an onsen, staying at a ryokan, and cherry blossom viewing are a few examples.
For activities, make sure to book them well in advance. If you want to watch a grand sumo tournament or visit Ghibli Museum, those things require advance reservations. Don't wait to do those activities until you arrive, because Japan is big on reservations!
Make a balanced itinerary. Include some rest days or countryside day trips.
Make sure your itinerary is realistic and works well with your physical abilities. Avoid an itinerary that is packed. And if you're a family with small children or have a wheelchair, ensure the destination or attraction is a stroller and wheelchair accessible, because this is not a given in Japan as it is in other places.
If you know someone in Japan, consider meeting up with them on your rest day. If you don't know anyone, join a local food tour. Take some time and make a new friend! It's nice to meet up with a local and experience more of the Japanese culture with them.
Have someone critique your itinerary. Post on forums like TripAdvisor or Reddit and have someone critique it to see if it's doable or not. A lot of members are actually helpful.
WHAT TO READ NEXT:
→ Japan Packing List and Travel Checklist
→ Detailed Guide to Average Costs of Japan Vacation
→ Important do's and don'ts to know when traveling to Japan (etiquette, taboos, etc.)