When I planned my first ever trip to Japan in 2009, there weren't many travel blogs that shared "personal" travel tips for first-timers.
Japan travel guidebooks are great, but they lack a personal touch and really only give you general information about Japan. Plus, they quickly lose their relevance since they can't be updated without buying a newer edition.
Because of these factors, I had to learn from experience (embarrassing mistakes). By the way, you might want to check out our 10-day Japan itinerary here that's REALLY "ideal" for first-timers!
So these are the first time travel tips I wish I knew before going to Japan:
Planning your First Trip to Japan
1. Only buy JR Pass if you plan to travel a lot.
I've seen friends fall into the trap of buying this and ended up not getting their money's worth. Only purchase the JR Pass if you plan to travel extensively across Japan (e.g. traveling from Tokyo – Osaka – Kyoto – Hiroshima – Tokyo).
2. Fly into Haneda Airport.
Narita Airport is much further from the center of Tokyo – about 2-hours away – whereas Haneda is only 20-30 minutes away.
If you do end up flying into Narita, we recommend booking your transfer from Narita to central Tokyo and back in advance. We have put together all the best ways to transfer to Tokyo center from Narita Airport on our Tokyo travel guide here.
Here are our recommended airfare search engines for finding cheap flights to Japan:
3. Avoid visiting during the cherry blossom season (seriously).
While cherry blossoms are undeniably beautiful, it is humid and rainy and the cost of everything is high with it being a peak travel season as well.
October to December is an ideal time to visit. The weather might be cold and dry, but the skies are clear, and there's little rain or snow. If you're in Tokyo, the chances of seeing Mt. Fuji during these months are also quite high.
4. Hotel is a better option than Airbnb in Japan.
Airbnb is a popular option for travel, but we don't recommend it for Japan. The prices may be cheaper but and they're always located out of the way, far from a train station. If you're a large family or traveling in a large group, then Airbnb can be a great way to save.
Here are our recommended booking sites for hotels in Japan:
5. Stay near a train station.
While saving some money by staying further away from a station might seem tempting, the extra time and money it could cost you to get to the station usually outweighs the money saved. If you're traveling with a JR Pass, be sure your hotel is near is a JR Line.
6. Leave your huge 4-wheeled spinner suitcase behind.
For maximum convenience (using lockers, taking a flight of stairs, etc.), bring a luggage bag that can either convert into a backpack or is narrower than the typical 4-wheeled spinner suitcase.
→ Click here to view our recommended luggage for travel in Japan
7. Pack light, travel with a carry on bag if possible.
It's critical that you pack light in Japan. As soon as you get out of the airport, you're going to use trains and buses a lot a couple of times.
→ Click here for our life-saving Japan travel checklist and tips on packing
8. Bring a small towel.
A towel is an immensely important tool in Japan as many restrooms don't offer paper towels, and restaurants often don't give out napkins.
9. Bring a collapsible water bottle.
Tap water in Japan is safe to drink and will save you a lot of money. Consider bringing a foldable water bottle to save space and with a built-in purifier to improve the taste.
→ Click here to view our recommended collapsible water bottle
10. Don't forget to get an International Driver's Permit (IDP) if you're renting a car or riding a go-kart.
An IDP translates your driver's license into multiple languages and allows you to rent a car in Japan. For American's, be sure to get yours directly from either AAA or AATA. They are the only certified groups allowed to issue these permits. Any other company claiming to is simply middlemen and are likely scamming you.
11. Reserve a pocket WiFi or data SIM.
Navigation, period. Japan's streets don't have names, so navigating those streets and the train systems is nearly impossible without the aid of Google maps (or other map gps application). Finding free internet WiFi can be a real hassle, so renting a hotspot is basically a requirement.
→ Here's our recommended pocket WiFi in Japan
12. Book or reserve attractions or restaurants in advance.
There are many quirky "attraction" restaurants in Japan. Kawaii Monster Cafe and Robot Restaurant in Tokyo are two famous examples (but we actually find them tourist traps).
Attractions like these are better experienced when you book in advance. You're more likely to get preferred seating and can skip the long lines for tickets.
Here are our helpful articles when sightseeing in Tokyo:
Tips when you first arrive in Japan
13. Avoid exchanging your currency cash to Japanese yen at the airports.
Instead, withdraw Japanese yen from ATMs using your card. You'll get better exchange rates this way.
TIP: Use a credit card that doesn't have foreign transaction fees and a bank card that reimburses international ATM fees.
14. Avoid taxis whenever possible.
Taxis in Japan are expensive. Fares can range between ¥500-¥800 for the first 2km (just over a mile). Uber exists, but they're far more expensive. Stick on using trains and buses, or walking to get around Japan.
15. Try to make use of a luggage forwarding service.
Luggage forwarding service in Japan is called Ta-Q-Bin. Just drop off your luggage at a Yamato Transport, 7-Eleven, or your hotel concierge. Delivery is usually next-day or days.
16. Lots of walking involved.
Wear some comfy slip-on shoes because, despite the incredible transportation system, you'll be spending most of your day walking to and from train stations and tourist destinations. Be sure to soak your feet in a bath after a long day!
Essential tips when sightseeing in Japan
17. Expect some squat toilets.
You may still come across a few of these traditional Japanese squat toilets, particularly in rural areas or old shops.
18. Separate your garbage.
This is especially important if you stay in an Airbnb. The host will give you instructions on how to dispose of your garbage. Be courteous and do your part.
19. Carry a small trash bag with you.
Japan doesn't have trash cans. Okay, that's a bit hyperbolic, but they're few and far between You're most likely to find them at convenience stores, but you'll seldom see them on the street. So bring something to take your garbage in.
20. Carry a coin purse.
All currency in Japan below 1000 yen ($10) is coin, and you'll acquire a lot of it during your stay. Losing a few coins could equate to $10 or $20 easily. If you can't find one before you arrive, you can find a cheap coin purse in any convenience store.
21. Japan is very family-friendly.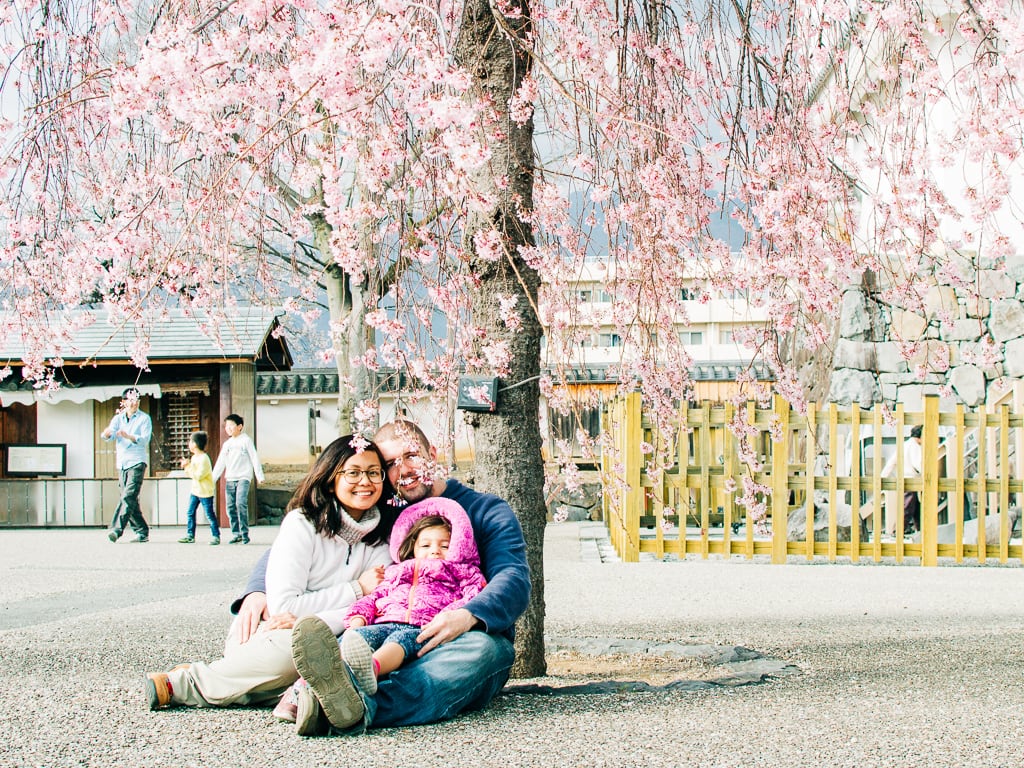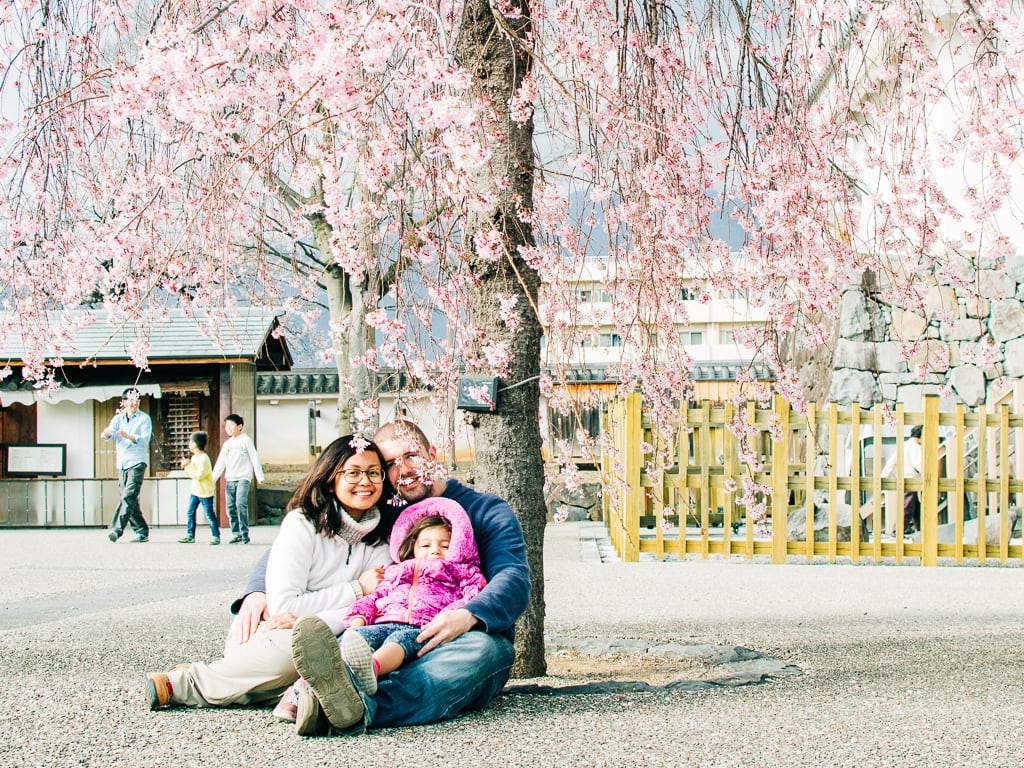 If you're traveling with children, rest assured that many public spaces in Japan have appropriate and clean child facilities.
Department stores have diaper changing areas, nursing rooms, and clean drinking water.
Here are our helpful resources when traveling Japan with a baby:
22. If you see a long line at restaurants, don't bother.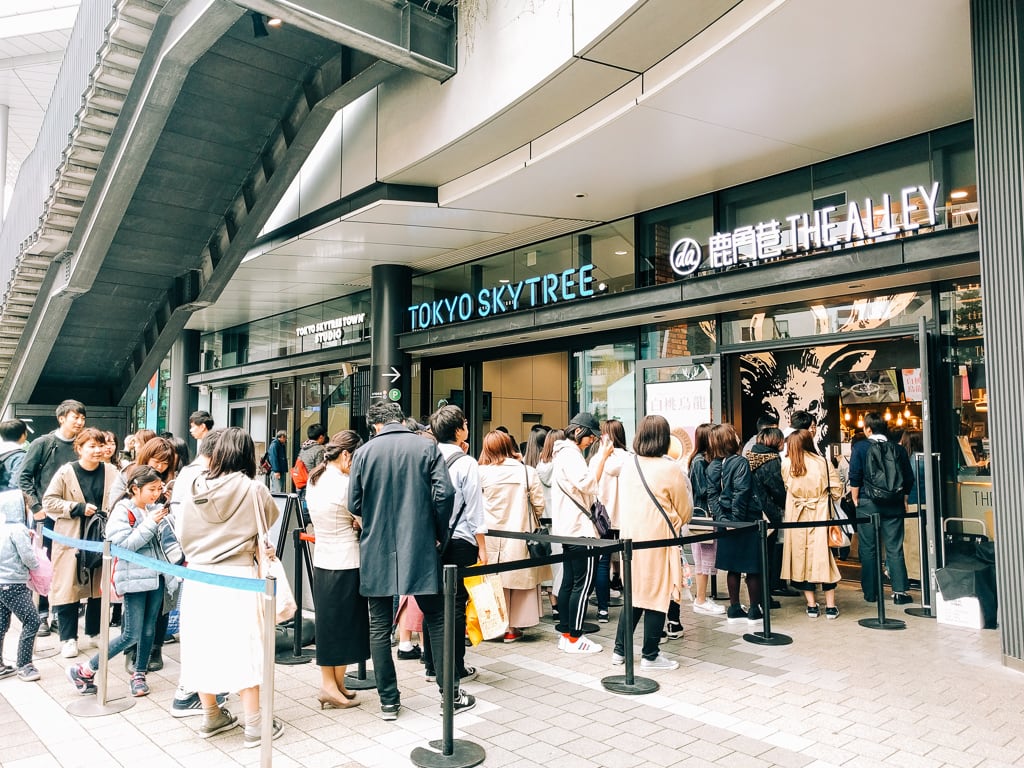 The line has more to do with marketing; sometimes because of a famous advertisement, and often because a TV personality or other celebrity ate there and suggested it.
23. Join a group of local tours if you're traveling alone.
Joining a group tour is beneficial for you if you're traveling to Japan alone. You'll gain even more value from trips like Mt. Fuji Tours from Tokyo or Hiroshima and Miyajima Tours from Osaka instead of doing it yourself.
Bar-hopping is another great way to experience the drinking culture in Japan.
→ Click here to find out which bar-hopping tour is best for you.
24. Don't hesitate to ask for help.
Japanese people are some of the most welcoming and friendly people in the world and will always be willing to help you. However, not all areas in Japan are safe to ask.
For instance, if you're in a red-light district like Kabukicho, it isn't wise to ask for directions. The good areas to ask for help are the train stations and police boxes (koban).
25. Get down to the basements of department stores.
There's a world of culinary delights to explore in these underground sections, known in Japanese as depachika. You'll find beautiful displays of delicious foods in stores like OIOI (pronounced 'Marui'), Matsuya, and Takashimaya.
26. Wander into 100 yen stores.
These "dollar stores" are ubiquitous – from Daiso to Seria to CanDo. Unlike in some countries, products here are often of high quality and can be decidedly un-tacky. Be aware that with VAT, products are actually 110 yen (Japan tax has increased to 10% starting October 1, 2019).
27. Visit a Don Quijote Store.
I LOVE Don Quijote stores! Each time I step in I would spend hours inside. Don Quijote allows for tax-free shopping as long as you have your tourist passport.
Think of it as a labyrinth of any product youw could ever imagine — a crazy jungle of clothes, cosmetics, gadgets, food, drinks, toys, homeware, etc.
28. Don't forget to look up!
Particularly in larger cities like Shinjuku in Tokyo or the Dotombori street in Osaka, restaurants and other stores are built skywards. You will often find delicious restaurants tucked away on higher floors.
29. Know the difference between a temple and a shrine.
Japan has two main religions: Buddhism and Shintoism. Buddhism is practiced at temples. Shintoism is practiced at shrines.
You can recognize a temple by Buddha statues, incense burning in metal pots, and a pagoda. While a shrine by the massive torii gate, stone shisha or lion-dogs that guard either side of the entrance, and a well or fountain for purification.
30. Experience Japanese bath culture.
Onsen (hot spring) is an ingrained part of Japanese bath culture. There is some etiquette to be aware of before partaking in this activity.
Before entering the bath, wash thoroughly with soap and shampoo in the shower area, and don't let touch your hair fall into the bathwater. And unfortunately for many foreigners, many onsens don't allow tattoos.
31. Have fun with the Japanese toilets.
In both private homes and public bathrooms, toilets often have very advanced technology. Lids that automatically open as you approach, heated seats, audio of running water (to cover up any sounds), and the all-important bidet! Japanese toilets are also dual flush. Choose either a large flush (大) or half flush (小).
32. Vending machines can be fun too.
Located in practically every conceivable nook and cranny, and even on top of remote mountains! Vending machines stock warm and cold drinks, soups, a myriad of coffee, energy and soft drinks, water… the list goes on. Some vending machines also have free Wi-Fi.
33. Convenience stores are not your average one-stop-shop.
Known in Japanese as kombini, these stores are everywhere and open 24/ The main stores include 7-11, Family Mart, Daily Yamazaki, and Lawson. They stock everything you could want, from hot and cold food, sushi, bentos, and desserts.
34. Eat Japanese street food!
Yakisoba, taiyaki, yakitori, okonomiyaki. They're just delicious!
35. If you accidentally leave your belonging somewhere, don't panic.
Japan is a very safe place and it's most likely to be where you left it or chances are, it will be handed into the nearest koban (police station).
36. Smoke at designated areas.
Smoking in the main streets is prohibited in Japan. Some restaurants still allow smoking. Ask to be in the non-smoking area if this is what you prefer.
37. A tip when eating a restaurant with no English menu.
Restaurants with no English menu usually have a plastic food display outside or photos on the menu. Just point to either the food display outside or photo.
38. Slurp loudly when eating ramen.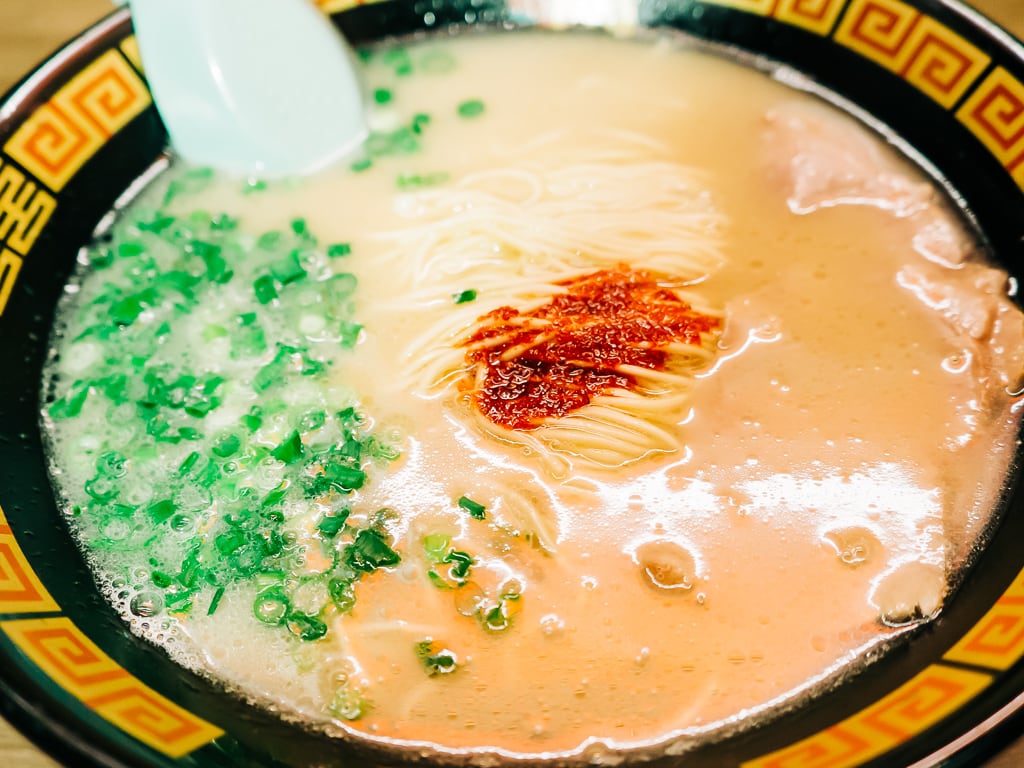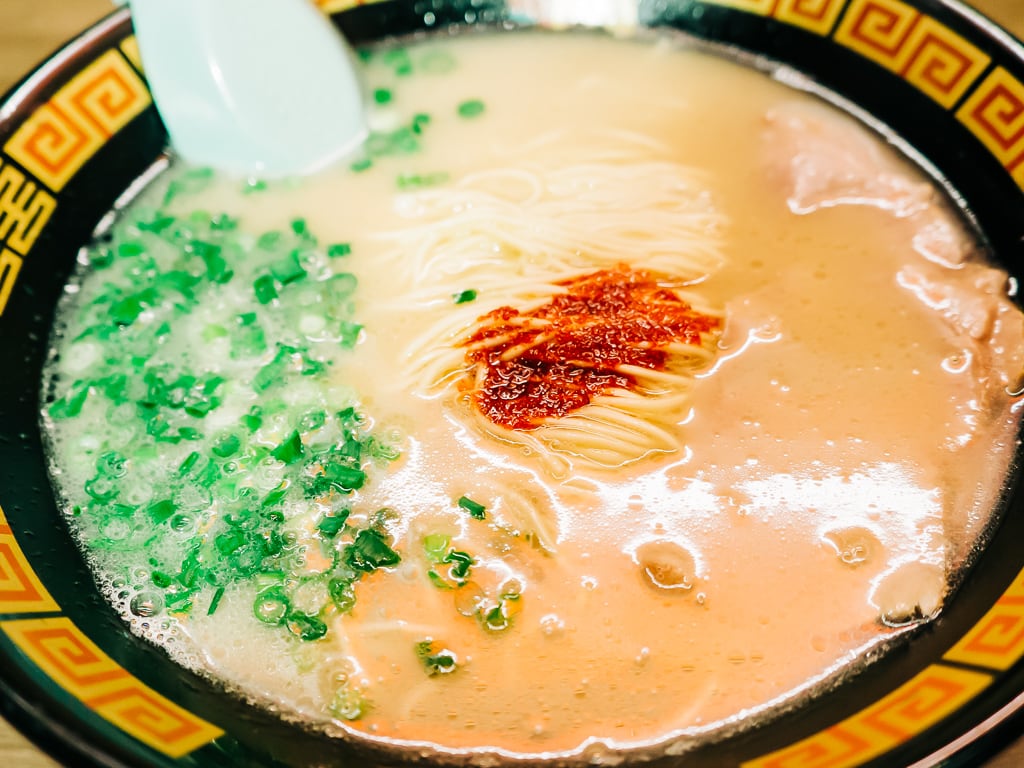 Slurp loudly!
In Japan, it's a way of enhancing the flavor of the noodle and a way of telling the restaurant that they have really good noodles.
39. Don't eat while walking.
Food is meant to be enjoyed and savored, not scarfed down on your way to the subway. So this is considered rude in Japan, don't do it. Burping in public is also bad manners.
40. Absolutely no tipping!
Tipping in Japan can even be considered rude. If you leave a tip, the staff might think you've forgotten your change and bring it back to you.
→ Click here to read more about the do's and don'ts in Japan.
41. Shower rooms are the entire room.
Japan steps their bathing game up substantially by making shower rooms actual rooms. So feel free to sit down and relax in the shower after a long day of sightseeing.
Enjoy your travel to Japan!
Japan is a beautiful country and gives you memories that will last a lifetime. If you have questions or anything you wish to add, feel free to leave your comments below!