Tokyo alone has so many things to do and it's mind-boggling. But don't pay extra on-site when you can book online and see more for less.
So in this article, we'll help you save some money as we cover some of the top attractions, tours, and cultural experiences in Tokyo that are actually cheaper when booked online.
RELATED READ:
Here we go…
1. Tokyo Skytree (Tembo Deck and Tembo Galleria Tickets)
Standing 634-meters tall, Tokyo Skytree is the largest tower in the world and offers breathtaking views of the metropolis. Located in the Sumida City Ward (near Asakusa) the Skytree is an active broadcast tower and popular tourist attraction, with a cafe and restaurant on the observation decks and shopping center and aquarium located at its base.
Tokyo Skytree is divided into two observatory floors — Tembo Deck (350m) and Tembo Galleria (450m) and you need to get a combo ticket to get to both.
Combo ticket price at the counter: ¥3,100 Weekdays; ¥3,400 Holidays
Combo ticket online price: → ¥2,700
2. Tokyo Tower Ticket (Main Deck Ticket)
Before the Tokyo Skytree, Tokyo Tower was the iconic symbol of Tokyo. Tokyo Tower is divided into two observatory floors — the Main Deck (150m) and Top Deck (250m). But visiting the Main Deck is all you'll need to view the entire Tokyo metropolis. The best time to visit the tower is right at sunset to watch the city come alive at night.
Main Deck ticket price at the counter: ¥900
Main Deck ticket online price: → ¥850
3. Sanrio Puroland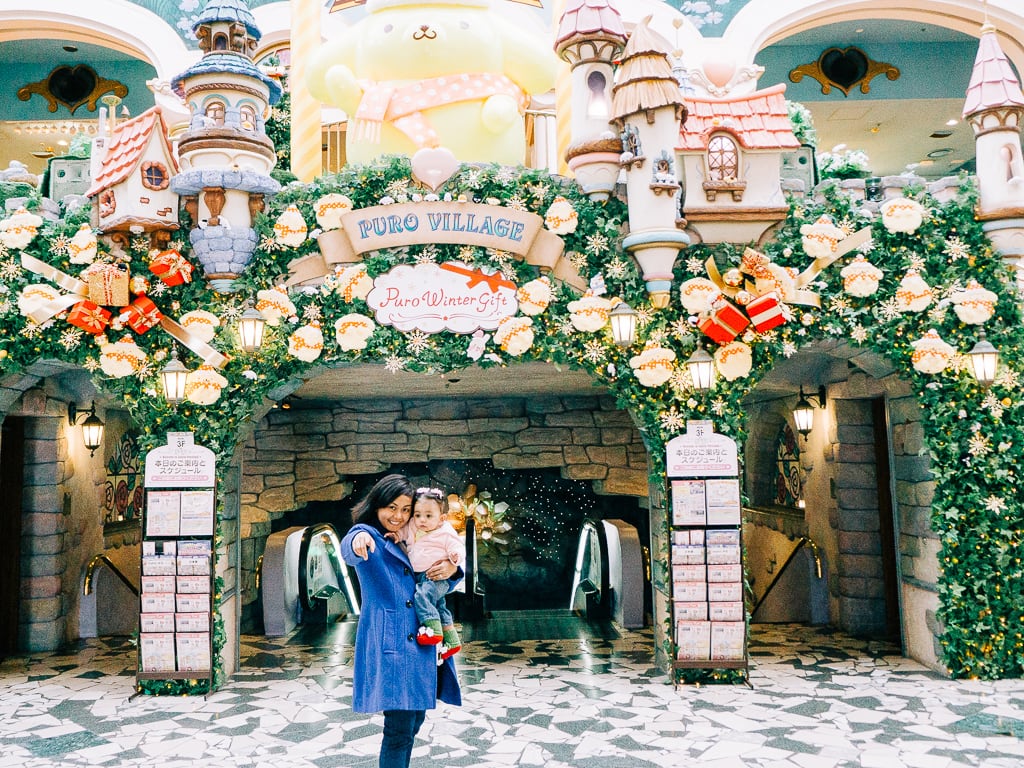 Sanrio Puroland is probably the most adorable indoor amusement park in Japan. Families with small children will especially benefit from its facility because it super baby-friendly, except that strollers are not really allowed inside. So don't forget to bring a baby carrier with you when you visit. But Sanrio Puroland is not just for babies, kids at heart or people who grew up adoring Hello Kitty will absolutely love this place as well.
Price at the gate: ¥3,700
Online price: → ¥2,000
ALSO READ: Things to do in Tokyo with a baby or toddler.
4. Black Swan Lake Show
Before the Robot Restaurant show came along there was the Black Swan Lake Show. This show has been running for 40 years in Kabukicho, Shinjuku and is perhaps a better (and cheaper) alternative to Robot Restaurant show. It's a "real" cabaret show and, unlike Robot Restaurant, they have friendlier performers that will actually try to entertain or talk to you on your table. You can watch the show itself for only ¥2,500 , but we recommend that this show is best enjoyed with an all-you-can drink plan.
Walk-in rate: ¥6,500 (+¥500 during December)
Online price: → ¥6,000
5. Kimono Rental in Asakusa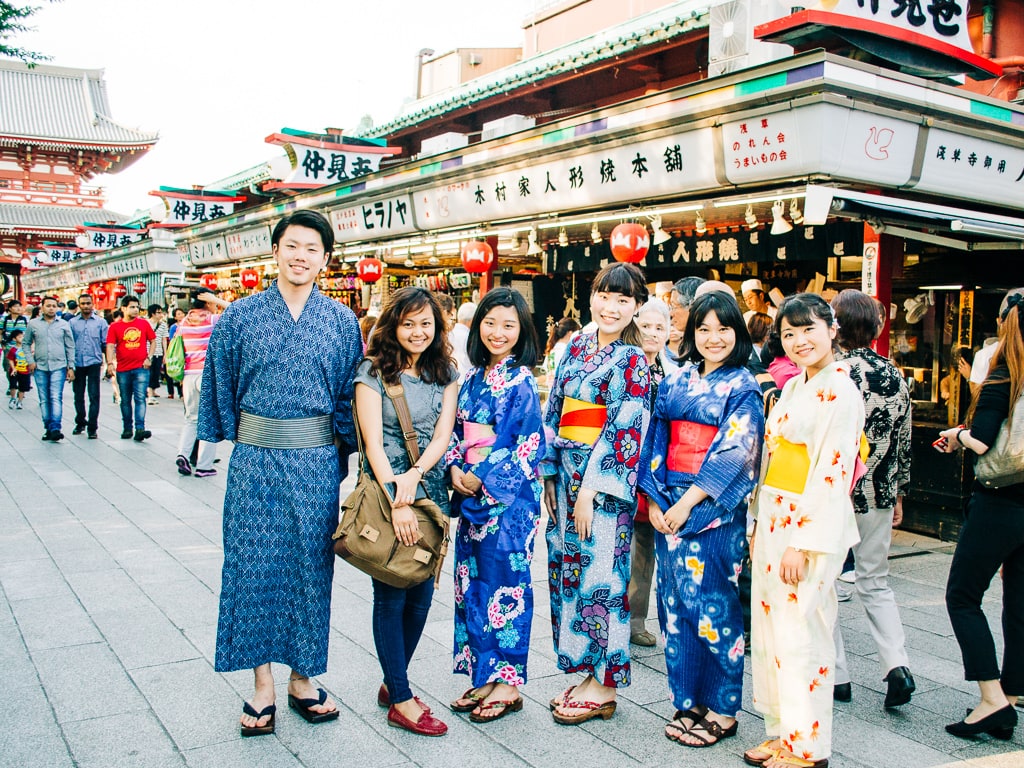 Possessing the shitamachi atmosphere, Asakusa is the best place to wear a kimono while sightseeing in Tokyo. Starting at 2,500+ , you get to choose your kimono design and color from 3,000 selections. After selecting your kimono, your hair will be arranged by a Japanese hair stylist for that tidy and matching look, and a photo session is also included in the package! After which you are free to explore Asakusa on your own in a kimono. Just make sure to return it before the kimono shop closes.
Walk-in rate: ¥3,600+
Online discounted price: → ¥2,500+
6. Roppongi Hills Observation Deck Ticket with Mori Art Museum Admission
The Roppongi Hills Observation Deck offers a great photo opportunity of both the Tokyo Skytree and Tokyo Tower set against the city below. After which, you can visit the Mori Art Museum on in same building which features interesting cultural exhibits which changes every few weeks. By booking online, you're not just getting a discount but you're also skipping the line.
Price at the counter: ¥1,800+
Online price: → ¥1,500+
7. Tokyo Dome City and Space Museum
Tokyo Dome City is a fun attraction in the heart of Tokyo. Not only does it feature the Tokyo Dome stadium, which will be a venue for the Tokyo Olympics 2020, but there are so many fun attractions within it — amusements parks, shops, spas, museums and restaurants. Try riding the Thunder Dolphin, a signature ride with a top speed of 130 km/h!
Price at the counter: ¥5,920
Online price: → ¥3,000
8. The National Museum of Emerging Science and Innovation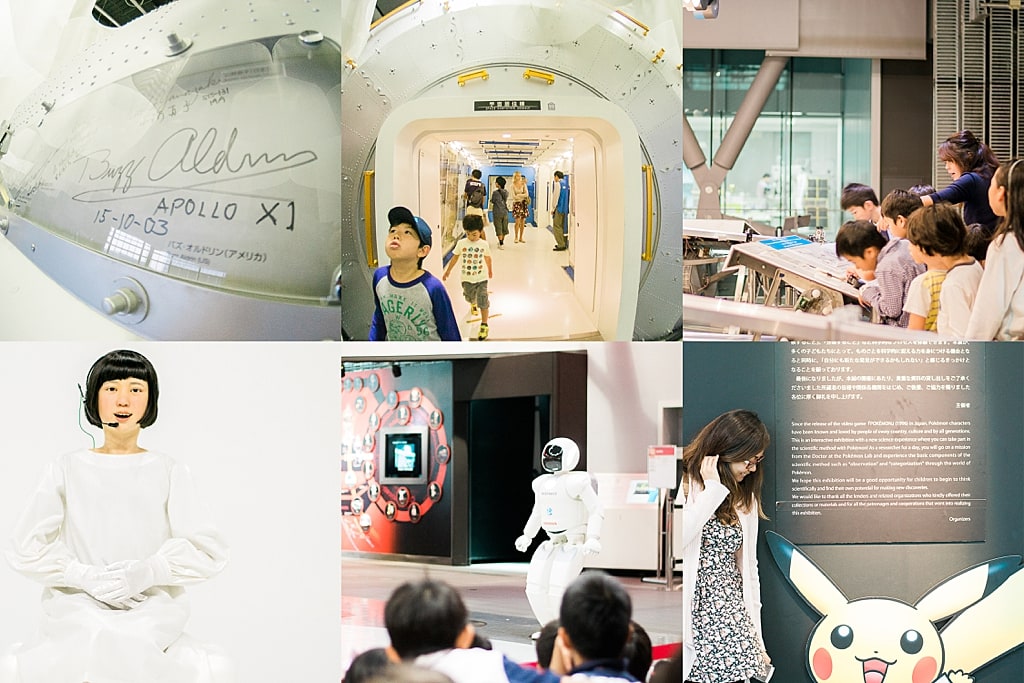 The National Museum of Emerging Science and Innovation also known as "Miraikan" is an interesting museum for all ages. This science museum is huge and you'll likely need to spend the entire day just to see everything. There are 3 permanent exhibitions here with the themes: "Explore the frontiers," "Create your future," and "Discover your Earth." If you have kids interested in the Earth and our Solar System then this is where you'll want to go.
Price at the counter: ¥620
Online discounted price: → ¥490
9. Go-karting in Asakusa and Roppongi
Before Nintendo sued them, their company was called MariCar where you could rent costumes such as Peach, Mario or Luigi and drive around the city in go-karts. But since the lawsuit, they've changed the name and costume line-up a bit. Driving around dressed as Batman or Pikachu isn't so bad though!
Anyways, go-karting is actually one of fun ways to sightsee Tokyo with a go-kart and guide. There are several companies that offer go-karting in Tokyo. The one you probably hear the most is MariCar which is now called Samurai Kart since the rebranding. You can start from Asakusa or Roppongi.
Walk-in rate: ¥10,000
Online price for go-karting in Asakusa: → ¥7,000
Online price for go-karting in Roppongi: → ¥5,000
10. Private Tsukiji Fish Market Tour and Eat Sushi
Unaware to many, the Tsukiji Fish Market is actually still there. The only thing that moved was the tuna auction which is now located in Toyosu but the market admitted that it's still working to invite people to visit their location. That's because it's now further away from the center of Tokyo than its previous location, and now in order to watch an auction, it's required that you go with an accredited tour guide or agency.
Direct price: ¥7,800
Online price: → ¥7,000
11. Oedo Onsen Monogatari
Oedo Onsen Monogatari in Odaiba is a big hot spring facility which features a foot bath, rock salt sauna, hot spring with nano bubbles, and a really fun amusement area with restaurants and carnival games. The amusement area is the common area with "Edo town" feeling where people meet after the onsen and are dress in yukata. Baths are separated for men and women of course. So if you want to experience the Japanese bathing culture, then Oedo Onsen Monogatari is a great hot spring facility to experience it.
Walk-in rate: ¥2,720 or ¥2,936 if Saturday and Sunday
Price online: → ¥2,693
12. LEGOLAND Discovery Center
This is a great place to take your LEGO-loving kids between 3-10 years old. Miniland, Duplo Village, and Ninjago City Adventure are just some of the many attractions you'll find inside. They have several passes available, but, if you're only visiting for a day, make sure to book it online because the walk-in rate is expensive at 2,400 per individual (age 3 and up).
NOTE: If you don't have kids or you are not accompanied by a kid, you cannot enter LEGOLAND. One group must have at least one kid to enter.
Walk-in rate: ¥2,400
Online: → ¥1,480
13. Madame Tussaud Museum
Madame Tussaud is a fun realism wax sculpture museum which features international and Japanese celebrities. Madame Tussaud is located just next to LEGOLAND Discovery Center. So consider buying a Combo ticket if you want to experience both for 3,000 per person. Children 0-2 years old are free. Children age 3+ are full price.
Walk-in rate: ¥2,300
Online: → ¥1,150
14. Robot Restaurant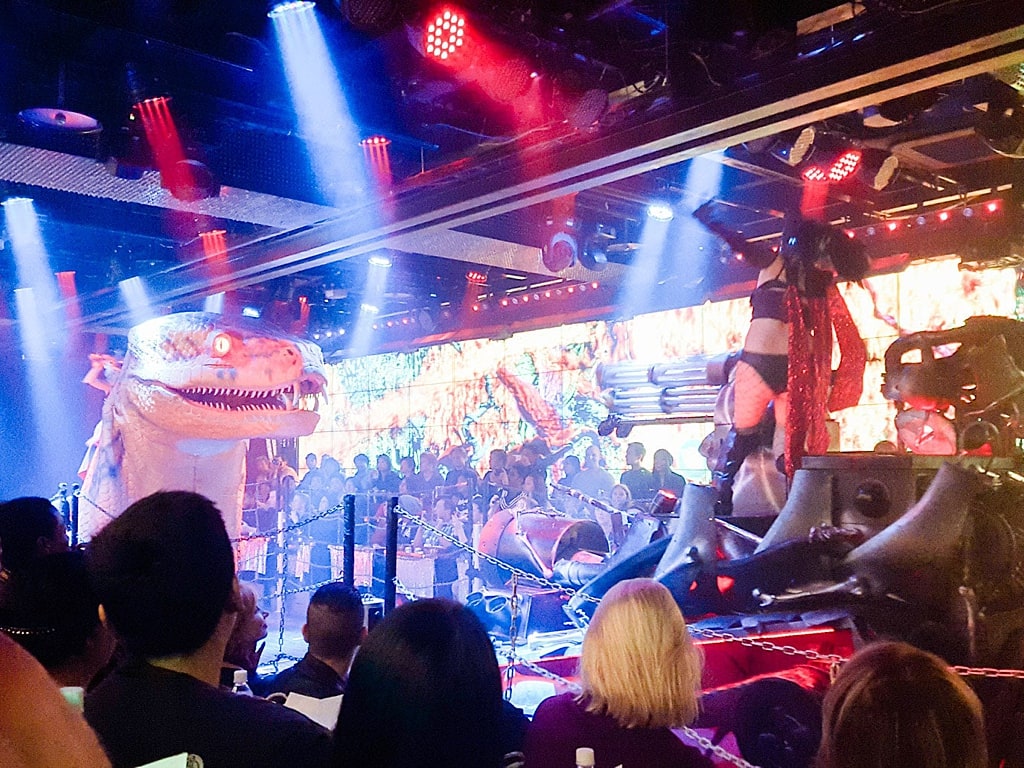 Robot Restaurant is the most notable show in the heart of Tokyo's most notorious red-light district, Kabukicho; which is just pure entertainment madness. Despite its name you don't actually have to eat here. In fact, we don't recommend that you do because the menu is pretty limited. The show itself is the main course and something you'll never forget. That said, I wouldn't pay for the full price for it, it's a staggering 8,000 ! So thanks to their partners, you can buy a ticket at up to 45% off.
Walk-in rate: ¥8,000
Online: Starts from ¥5,200+ booked via an authorized ticket reseller.
15. Joypolis
Joypolis is an indoor amusement park based on SEGA Games intellectual properties. It's divided into 3-floors of attractions. There are lots of VR experiences, so VR lovers will especially love this amusement center. The coolest VR experience though is the ZERO Latency VR, which is an additional price of 2,000 and must be reserved in advance. Otherwise, get the Passport ticket if you plan on experiencing all the rides.
Walk-in rate: ¥4,500
Online: → ¥4,140
16. Maxell Aqua Park
Maxell Aqua Park is a state-of-the-art adventure park in Shinagawa which features interactive touch-panel aquariums, illuminated tanks for a mesmerizing exploration of aquatic life, jellyfish exhibitions, and much more.
Walk-in rate: ¥2,200
Online: → ¥2,000
17. Tokyo Ramen Experience with A Local Foodie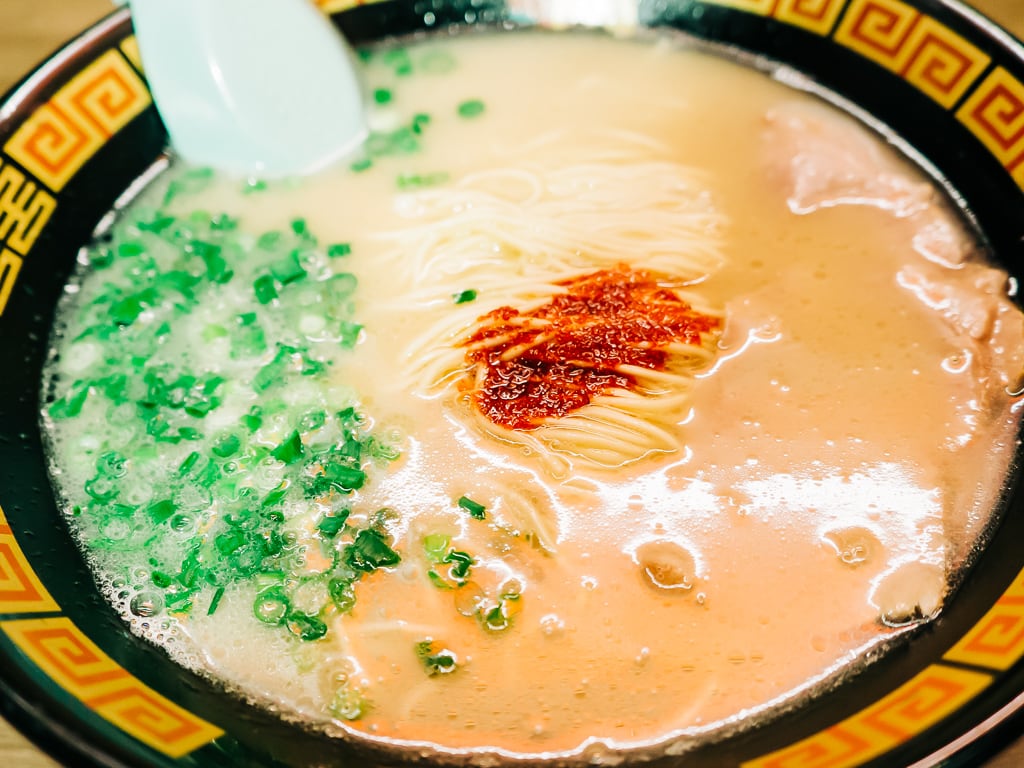 Frank is a local tour guide born and raised in Tokyo. He runs a blog called "5AM Ramen" where he writes about his favorite ramen experiences in Tokyo. To enjoy ramen to the fullest while learning the history and culture, join Frank's tour and slurp a bowl of ramen per his recommendation on that day.
Direct price: ¥6,000
Online booking: → ¥4,500