Tokyo is filled with incredible sights and activities. All of which do their best to attract your attention, and more importantly, your money. But your time in Japan is precious. And not all of these attractions are what they're made out to be. Particularly when there are better and often cheaper alternatives scattered throughout the many districts that make up the greater whole that is Tokyo. Now, don't take the title of this article too seriously.
Many of us westerners see the words tourist trap and immediately picture a sign saying something like, 'Come see the world's largest dancing dog!' Or something to that effect.
That's not (always) what I'm talking about regarding Japanese tourist traps. In fact, many of these places can be enjoyable given the right circumstances, with their main problem being that they are so popular and packed with tourists that they become largely unenjoyable.
Whereas some on this list are only unenjoyable if you actually paid full price for it. But in the end, all of these places are on this list because there are simply better alternatives.
Stay away from restaurants that have menus in five languages. That's always a tourist trap. You want to eat where the locals eat.

~ Curtis Stone
Places that are enjoyable and don't rely on specific circumstances to make them so. In fact, a few of them are actually free alternatives and free is always good after the cost of getting to Japan.
So let's get started!
1. Trap: Tokyo Tower and Tokyo Skytree

Tokyo Tower and Skytree have a few things in common:
Both are iconic sights that can be found on nearly every Tokyo postcard and Japan related website.
Both are broadcast towers for both radio and television.
Both are very tall at 332.9 m (1,092 ft), and 634.0 meters (2,080 ft), respectively.
Both have two observation decks (Upper and Lower).
And both are visited by millions of tourists each year.
The Skytree is the newer of the two, being completed on 29 February 2012, and used to be the better choice of the two because of its age. However, as of 2019 Tokyo Tower has completed renovations to modernize it to better compete with the Skytree for tourism.
Why they are traps: Both towers suffer from their own popularity. Chances are that if you don't purchase your tickets in advance that you'll be waiting in line for at least an hour to buy tickets. Both also have separate pricing for the upper and lower decks, and you'll often be competing for window space to actually see any views.
This is because they limit access inside the tower by staggering the entrance times, but once inside visitors can stay as long as they like, which can make it pretty crowded and nearly impossible to get photos or relax and take in the view.
Ultimately, the main reason these places are traps is that the primary draw for both is the view. Truth is, you can get similar or better views of Tokyo without spending any money. It's not all bad though, because both towers have little shopping towns surrounding their bases which are free to enter and allow for some cool bottom-up photos of the towers.
If you're bothered by its hype and still curious, make sure to get the → cheaper tickets online. Honestly, it's better to admire Tokyo Skytree and Tokyo Tower from the outside.
Where to go Instead: The Tokyo Metropolitan Government Building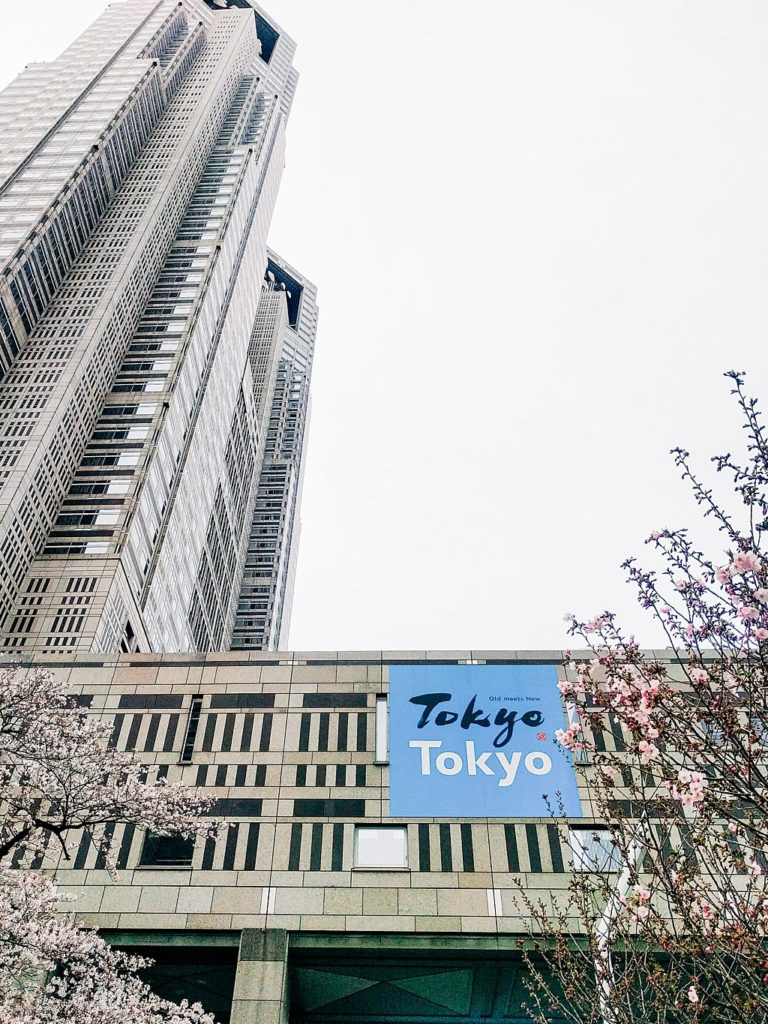 The easiest way to be a good tourist trap alternative is to be FREE.
The Tokyo Metropolitan Government Building (TMGB), as well as most other Skyscrapers around Tokyo, are free to the public.
The TMGB has the added advantage of hosting a tourist information center on the 2nd floor, as well as beautiful views of the overcrowded towers you're avoiding!
Like the Tokyo Skytree and Sky Tower, TMGB has cafes and restaurants. But the strongest advantage of TMGB is that you can see both Tokyo Tower and Tokyo Skytree along the skyline, which for me, is a far better view of the city.
2. Trap: Robot Restaurant (at door price)
Probably the most well-known dinner show inside the famous Kabukicho red-light district of Shinjuku. The Robot Restaurant is a sensory overload of lights, sounds, and of course, robots.
Why it's a trap: First and foremost is the price of admission. The door price for a show is around $80, without food or drinks. That is insane! While the show is certainly entertaining, it's not $80 worth of entertainment. Second is the food. Calling this a restaurant is like saying a movie theater a steakhouse. Sure, it has food you can buy, but it's small, bland, and not worth the money. You're not coming here for the food.
On the bright side, the beer (once inside) is actually pretty cheap, if lacking in selection. And a few drinks with friends really do make this more enjoyable. Now, this may sound like a damning condemnation of this place, but I believe the operators of the show have done this intentionally. And that brings me to the alternative…
It seems pretty clear to me that the outrageous price of tickets is by design. I believe they do this so they can be sold at a discount on 3rd party websites. Sure, they get a few tourists who wander in and foolishly pay full price, but the show has partnered with a few websites to offer huge discounts. This is why I think it was intentional, because if you pay 30% less than the door price, and don't buy the food, then the show can be a great way to spend an evening with friends.
→ Click here on how to buy discounted Robot Restaurant tickets
YOU MIGHT ALSO BE INTERESTED:
3. Trap: Harajuku, Takeshita Street
The teen culture center of Japan, Takeshita-Dori is a 400-meter long street that is a mecca for extreme teen fashion, dessert stalls, and trendy shops.
Why it's a trap: People. Lots and lots of people. In fact, there are usually so many people on this street on the weekend that it's easy to become separated from those you're traveling with, particularly kids. In addition to the crowds, Takeshita is also known for extremely overpriced clothing (although, that's basically every store in Japan).
You can't even get any memorable photos here because the flow of pedestrians won't allow it. So your best bet is to take a picture at the entrance and move on to better things.
Where to go instead: The surrounding Harajuku areas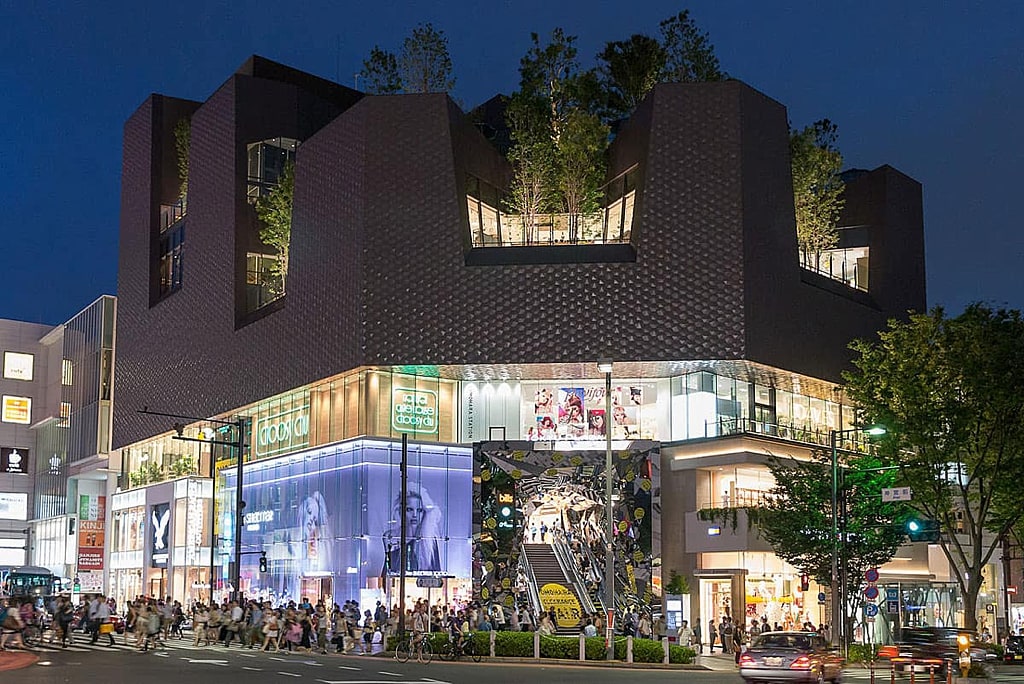 For whatever reason Harajuku has become synonymous with Takeshita Street. That's unfortunate because the area surrounding the street has so much more to offer. There's Omotesando Hills, offering all the high-class fashion you could ask for. The Oriental Bazaar, for those of you looking for souvenirs.
And there's my personal favorite, Meiji Shrine. The shrine itself is amazing and definitely a must-see during your trip, but the grounds surrounding the shrine are so large and forested that you could easily forget that you're still in the city. So that's the highlight for me
If you're interested but want a more curated experience, I suggest → joining this tour to take you through the back alleys of Harajuku with a local guide. You'll discover more shops that you won't see if you'll sightsee on your own.
4. Trap: Golden Gai in Shinjuku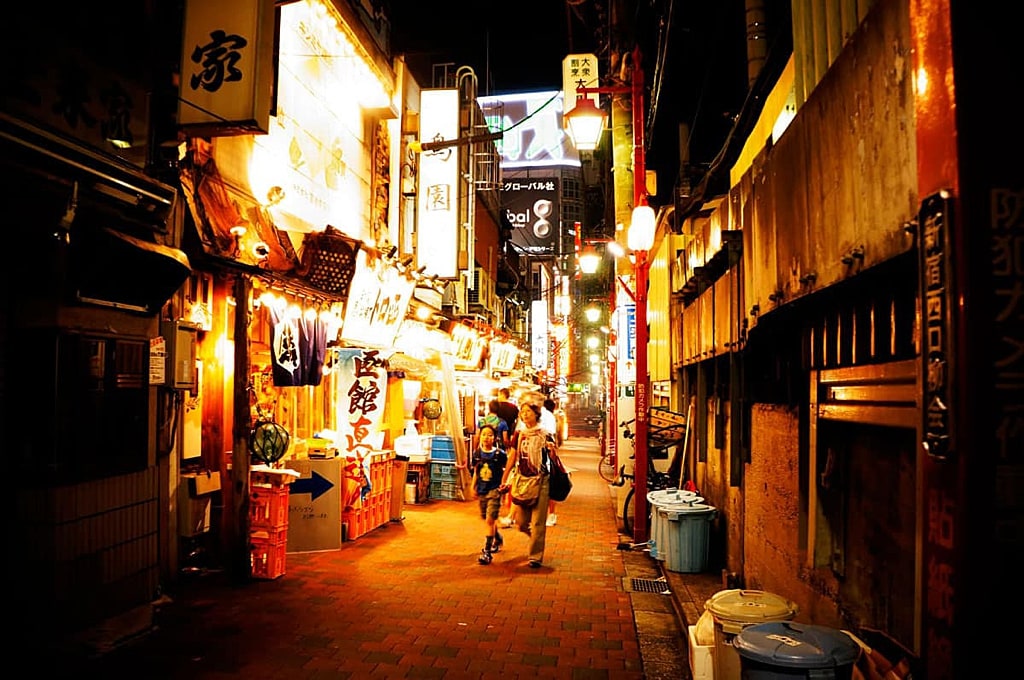 Nestled in the back streets of Kabukicho Shinjuku, Golden Gai is known for its very small independently run bars, each offering some kind of theme or niche to grab the attention of patrons.
Why it's a trap: Golden Gai gained sort of an infamous status of a "secret" bar district. One of those, "you need to know a guy who knows a guy places." That may have been true at one point in its past, but not today. In reality, it's a tightly packed street of unbelievably small bars, each with entrance fees of at least US$5++, incredibly overpriced drinks, and lots of tourists.  So much for "secret bar."
Where to go instead: Nonbei Yokocho (Drunkards Alley) in Shibuya
If you're looking for a place packed full of small, independently owned bars and restaurants, you can't go wrong with a Yokocho; Nonbei Yokocho in this case. What was once the Tokyo Railways head office has been transformed into a street lined with tiny bars and izakayas. While popular, it's not close to as crowded as Golden Gai on the weekend, and far easier on the wallet.
If you're still looking to visit the Golden Gai, I recommend you → hire a local guide to ensure you get the most out of your visit.
5. Trap: Kawaii Monster Cafe
Neon lights, costumed servers, and a decor that makes you feel like you fell down Alice's rabbit hole while on a major acid trip. The most direct competitor to Robot Restaurant, the Monster Cafe in Harajuku offers four different zones, each with different themes, and colorfully themed food.
If you visit on Thursday night between 8 p.m. and midnight, the cafe transforms into an adult-only (20 and up) only burlesque show with an all-you-can-drink option.
Why it's a trap: The Monster Cafe suffers from terrible food. This is actually pretty normal for themed restaurants in Japan, particularly if it's kawaii (cute) food. To make things worse, the food and drinks which are only composed of pasta and desserts, which, while perfectly Instagram worthy, are also quite pricey.
There's also a seating fee of around US$5 for the first visit and a weird stamp system after that. If you're visiting for the burlesque night the entrance fee jumps up to about US$20. Sure, the decor is cool and scream: "Post me to social media!" But not so much to make up for the negatives.
If you still want to see what the hype is about, you'll want to → make an advanced reservation online. Otherwise, prepare to line up for 2-3 hours to be seated.
Now, this one breaks my rule of keeping the alternative cheaper, but I feel like it's so much better than the Monster Cafe that it's worth the extra money.
Here, you'll enjoy the sunset and captivating night lights of Tokyo, while floating around its bay. Then, you'll head downstairs and enjoy a delicious traditional Japanese dinner with nomihodai (all-you-can-drink), all while watching a traditional Japanese theater performance.
→ Click to book and SEE details abouts Tokyo Bay Evening Cruise with Theatrical Performance
6. Trap: Cat Cafes (and any animal cafes)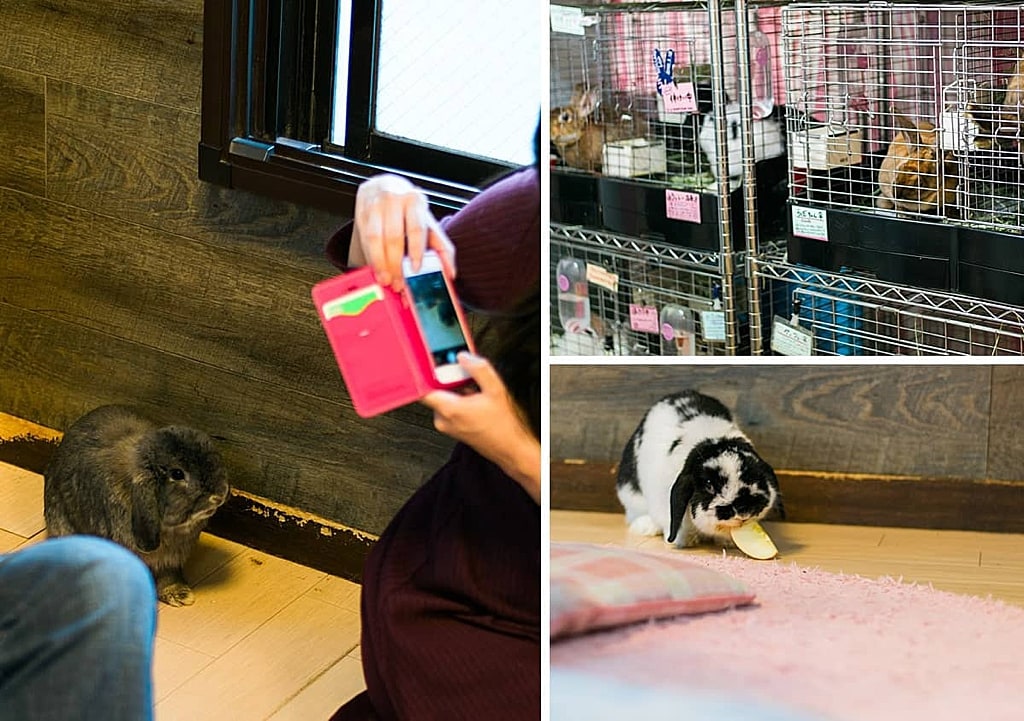 Cat Cafes are pretty self-explanatory; a cafe with cats running around. They (sometimes) have places for the cats to run, jump and play, while you're meant to sip your coffee and relax by playing with the animals. These cafes have spawned various other animal-themed cafes in Tokyo, such as rabbit, owl, and penguin.
Why it's a trap: Admittedly, this one is a bit of a pet peeve (pun not intended for once). I love animals and interacting with them. I don't mind them being near me and my food either, but I can't get behind these cafes.
Most of these cafes don't appear to like the animals as much as their patrons, and the whole idea is a bit unsettling for me. Cats need space to run around, play, and ignore you until they want something, and many of these cafes lack that. There's also the added issue of allergies, which obviously makes it a non-starter for some people.
Where to go instead: Basically any "real" cafe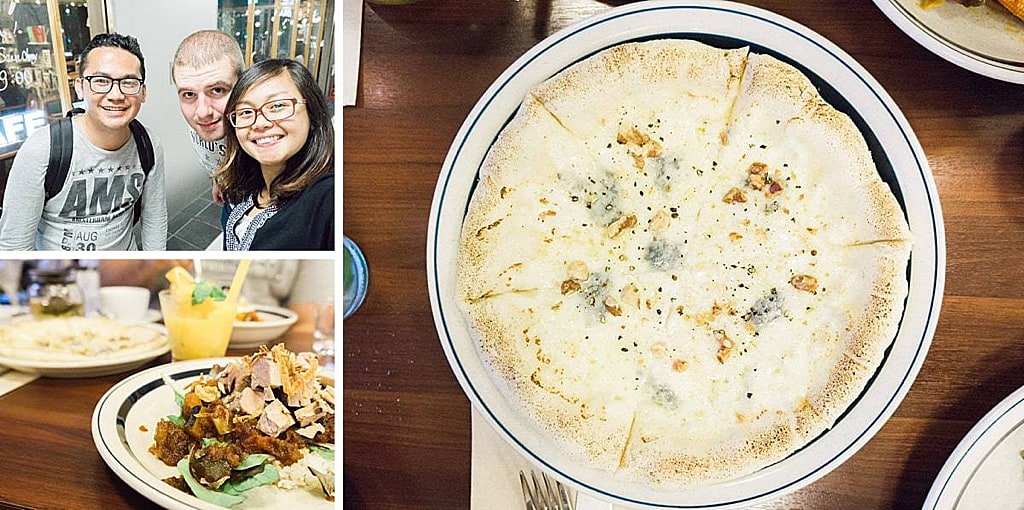 Do you really need a stressed-out cat next to you while you drink your coffee or tea. Japan's coffee game is starting to get on point, and their tea is already world-class. So just relax with friends at a normal coffee shop and, hopefully, the animal cafes will be retired.
→ Click to read our article about the best coffee shops in Tokyo
7. Trap: Drinking in Roppongi (at night)
The most infamous nightlife district in all of Japan, Roppongi transforms from a family-friendly district of culture, shopping, and art, into a frantic street of bars, nightclubs, and tourists looking for a party.
Why it's a trap: To be clear, Roppongi can be a fun night out with friends, but it's also a great way to spend $300-$500 on drinks and entry fees in just one night. This is also one of the few places in Japan where you are likely to be taken advantage of, pickpocketed, or have your credit card information stolen. So pay cash only. As for the drinks, you'd be hard-pressed to find a more expensive place to buy a beer, with prices averaging at around $12 a pint!
To top it all off there is a legitimate issue with human trafficking here, and it's sort of an open secret. You'll know the bar is illegitimate when you're greeted by a man asking if you're "looking for girls."
Where To Go Instead: Ebisu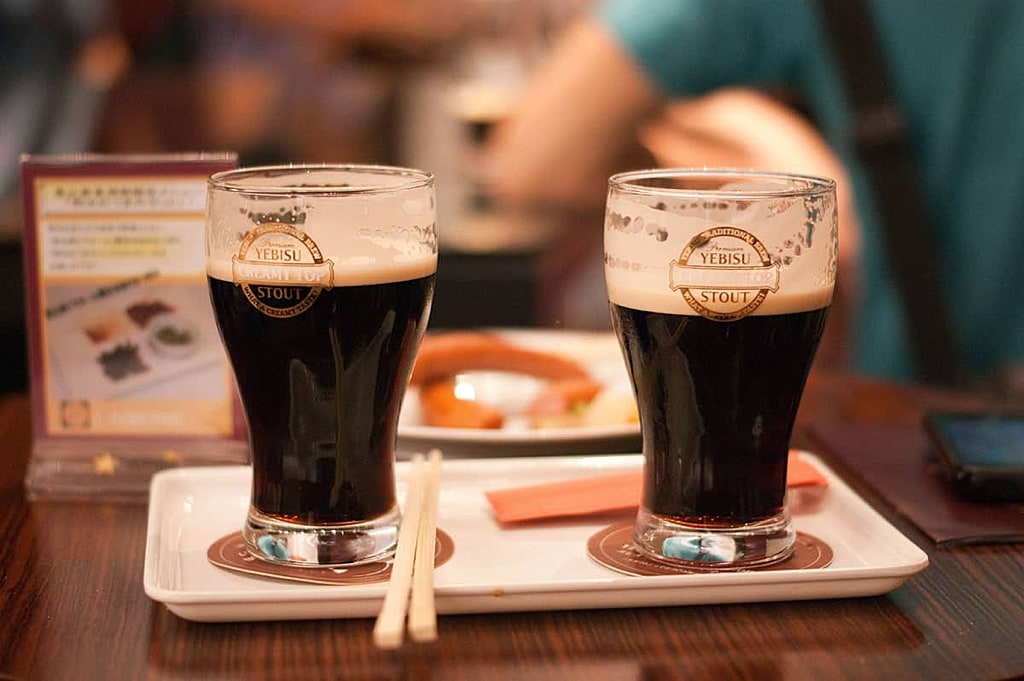 When your district is named after a beer brewery, you kinda understand what you're getting into. And while there is a lot more to Ebisu than just beer, we're talking about a Roppongi alternative, so let's focus on that.
There are plenty of bars and nightclubs scattered throughout the area near the train station. But the best places to visit are the various standing bars and the Ebisu Yokocho. The drinks are (still expensive) much cheaper than most of the bars in Roppongi, and there's a growing whiskey culture that can be experienced here. All in all, I've not had a bad night out in Ebisu.
8. Trap: Gonpachi Izakaya Restaurant a.k.a. The Kill Bill Restaurant
An izakaya with modern food geared towards the western palette, Gonpachi is the same izakaya which inspired the "House of Blue Leaves" restaurant in the movie Kill Bill Vol. 1; and made famous for the fight scene which took place in the movie.
Why it's a trap: For any expats living in Japan, every word I just wrote in the description tells you all you need to know about why this place is a tourist trap, and why you should avoid it. For those of you visiting and considering stopping in, just don't.
Okay, if you're a HUGE Kill Bill fan (are they still a thing?) then maybe consider it. Otherwise, when I say: "An izakaya with modern food geared towards the western palette." That translates to "extremely overpriced bad food."
Honestly, nothing about this place even really represents what a Japanese Izakaya is supposed to be. Its only purpose is to attract tourists. Most Japanese people LOVE izakayas, but locals don't go here. That's a pretty good indicator to avoid it.
Where to go instead: Literally any other izakaya (and bring a local)
No need for a drawn-out description here. Just walk out of your hotel and look around. You'll probably see an izakaya somewhere within a mile of your hotel (if you're staying in the city, less than 100-yards is more likely). Go there instead. I guarantee it will be a better experience.
If you're looking for a more in-depth izakaya experience, you're better off to go with a local guide. → Click here to join this bar-hopping tour features 3 hidden izakayas that only locals know about.
9. Trap: Go-Karting Around Tokyo, a.k.a. MariKart
Began by a company known as MariKart (until Nintendo found out and sued them into oblivion), go-karting around Tokyo and other cities in Japan has begun to gain a lot of popularity.
Companies like Street Kart (formerly MariKart), Tokyo Kart, and a few smaller groups allow you to drive through the streets of Tokyo in go-karts while dressed in costumes you can rent from the company (you can't rent Mario related outfits anymore).
Why it's a trap: For one, you're actually driving through the streets of Tokyo. That means you'll be in traffic and need to obey all the laws which you will probably be unfamiliar with. More importantly, it actually bothers locals, a lot.
At first, it was a cute and interesting thing to see… "Hey look at the people driving go-karts dressed as Mario." This got old pretty quickly though. Imagine being in traffic and having to worry about tourists (and it's almost exclusively tourists), often driving for the first time in Japan, in tiny go-karts while you're just trying to get home from work.
Or a passerby having to listen to annoying people yelling and hollering at each other whilst revving their engines in large groups. It's suddenly less cute and less interesting.
What to do instead: Try a far more meaningful cultural experience.
Don't waste your time and money while annoying the locals. Instead, do something that puts you more in touch with Japanese culture. I suggest → watching an Early Morning Sumo Training. It's a far more meaningful experience and allows you a peek into a more traditional side of Japan.
In keeping with the theme of cultural activities, → another great alternative is a walking tour of the off-the-beaten-path preserved area of Yanaka.
It's not an overly touristy area, and it gives you more of the local experience of Tokyo. Walkthrough the beautiful gardens in the "Forest of Torii Gates" and tours of the many smaller temples and shrines found throughout the area.
And there you go, our 9 tourist traps in Tokyo you should SKIP. Do the better alternative that we suggested instead. Since you're here, please consider checking out our other articles and guides, in order to better prepare for your trip to this amazing country.