Our guide will show you how to buy your Universal Studios Japan tickets directly through the official Universal Japan website step-by-step.
By buying directly through the official website, you are getting the actual cost of tickets.
Meaning, no fees and you will get the best exchange rate.
However, here a caveat:
The website is ONLY in Japanese and will certainly take a LOT of your time and energy…
If you're in a hurry and prefer to save time, I highly recommend booking your Universal Studios Japan tickets through these authorized ticket sellers.
Click the link to compare their prices.
Use these coupon codes for discounts if you're booking with Voyagin.
| VOYAGIN COUPON CODES | FINE PRINT |
| --- | --- |
| SAKURASPRING10 | US$10 OFF of US$150 minimum spend |
| SAKURASPRING25 | US$25 OFF of US$300 minimum spend |
| SAKURASPRING40 | US$40 OFF of US$450 minimum spend |
| Valid until 3/31/2020 | Click for more info |
Between Klook and Voyagin, Klook offer cheaper Universal Studios Japan tickets because they have better exchange rates. But you'll need to navigate their website to see the right ticket type for you.
Explore some of the Universal Studios Japan tickets below that Klook offers:
RELATED READS:
Let's begin!
Step 1: Register as a Club Universal Studios Japan member.
Pre-requisite step: Use Google Chrome as your browser. Chrome has the option to translate a Japanese page to English.
1. Register here to be a Club USJ member and click the button on the right to "Agree" to the terms.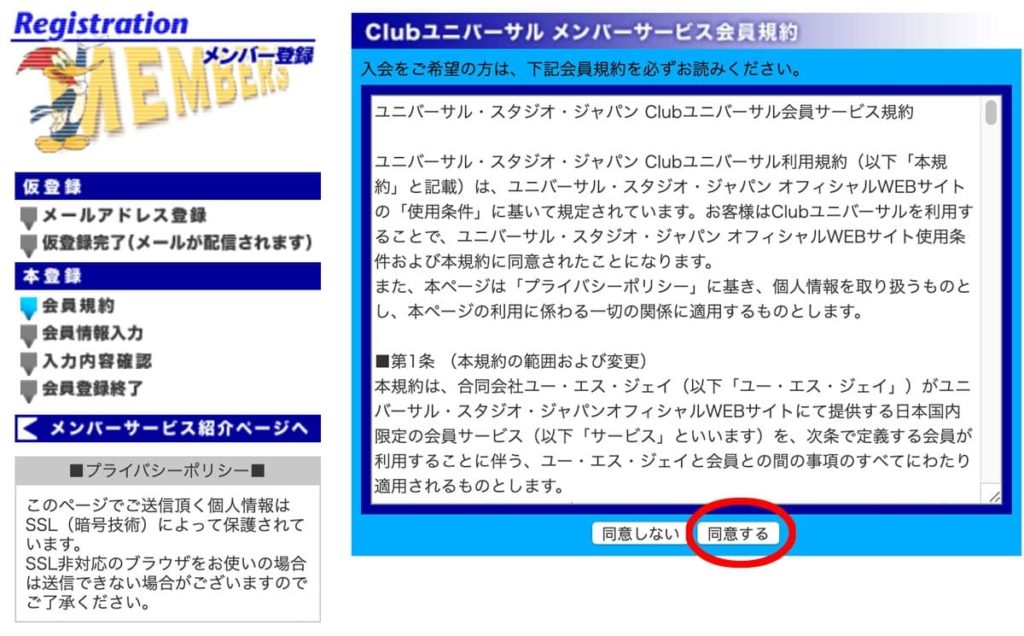 2. Enter your email address and click the button. Use Gmail. I tried my company email address and it didn't work.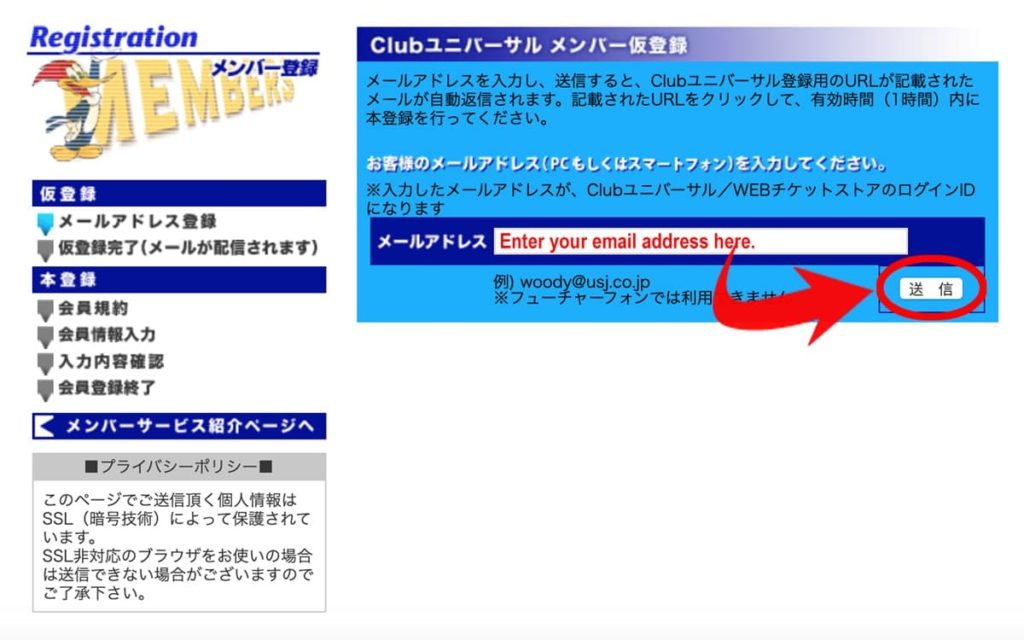 3. Check your Inbox and click the confirmation link.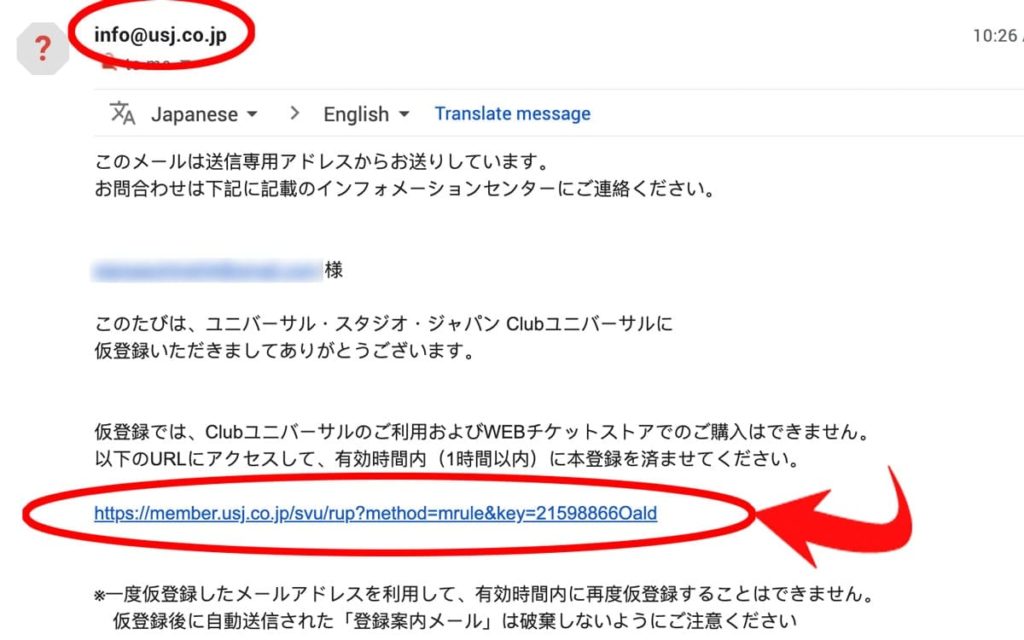 4. Complete the form. The registration form session EXPIRES after 1 hour. Make sure to fill out the form quickly. I used this Katakana converter.
Leave all Optional field BLANK. And do not subscribe to the Newsletter.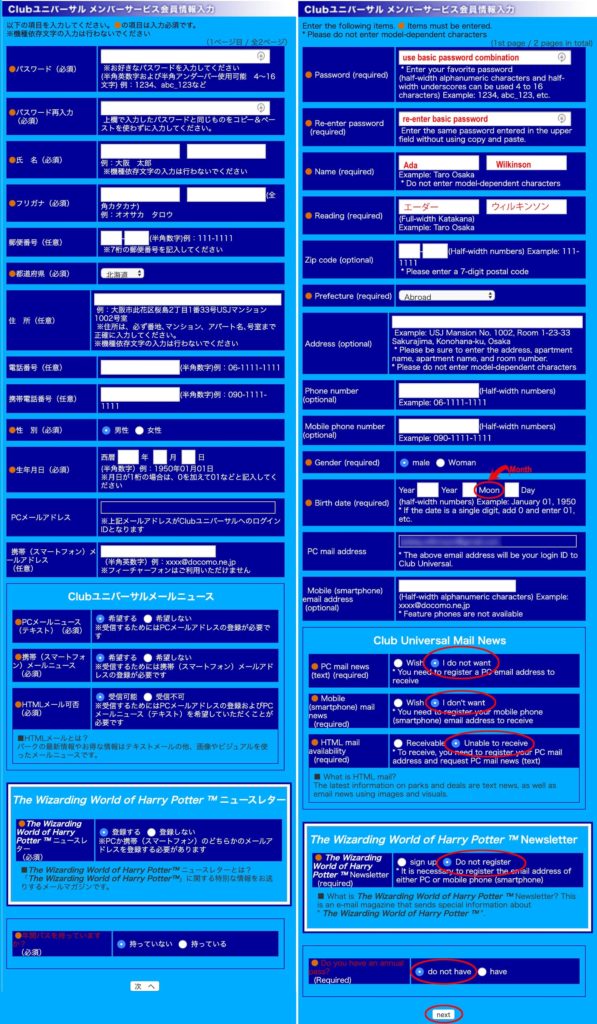 5. Fill everything out as much as you can.


6. Confirm if all information is correct. If it is, click the "Register" button.
7. And you're registered!
Step 2: Visit the Universal Studios Japan website.
Access the ticketing website here.
Step 3: Click the Calendar and choose your admission date.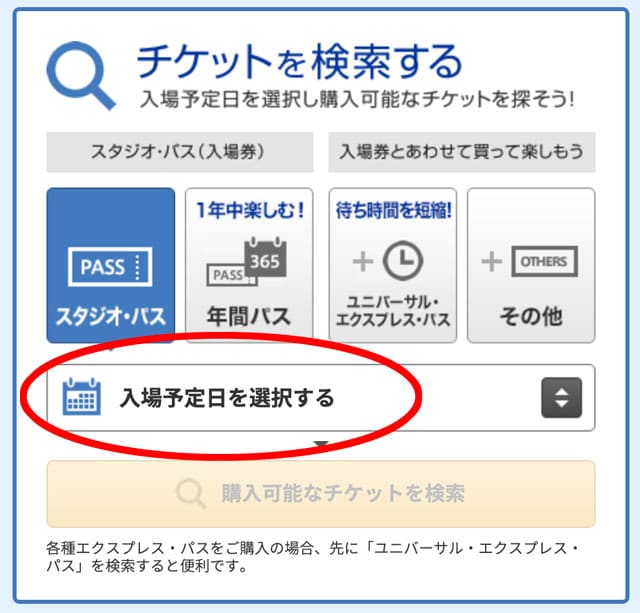 The color-coding on the top denotes peak season prices. Ideally, you'll want to book the cheapest price at ¥7,800. However, it's only available for certain weekdays.
Select your chosen admission date and click "confirm the date" on the Calendar button.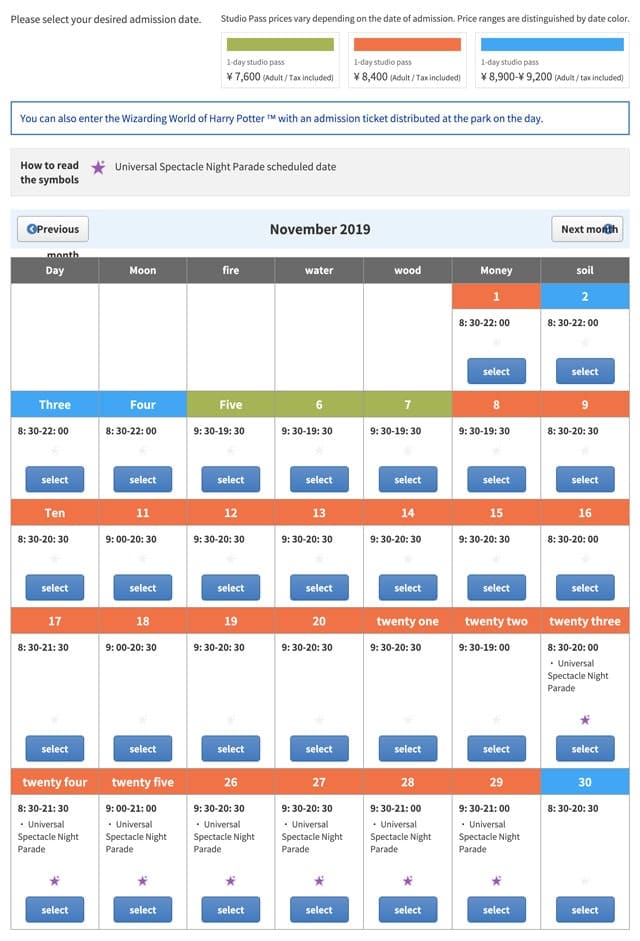 Step 4: Choose the Studio Pass you'd like to get.
Normally, first-time visitors get the 1-Day Studio Pass. If you'd like to visit USJ again the next day, scroll down and you'll see the options for 1.5-Day Studio Pass and 2-Day Studio Pass.
It's up to you to decide! Then click the "Buy Now" button.

Step 5: Choose the Delivery method and fill in the number of tickets.
The following steps should be easy and just require common sense…

Step 6: Choose an Add-on (or you can skip it).
This page lets you buy add-on tickets such as Universal Express Pass or Universal VIP tour experience.
NOTE: The Universal VIP tour experience is only conducted in Japan. Unless you can speak and understand Japanese, you may skip it.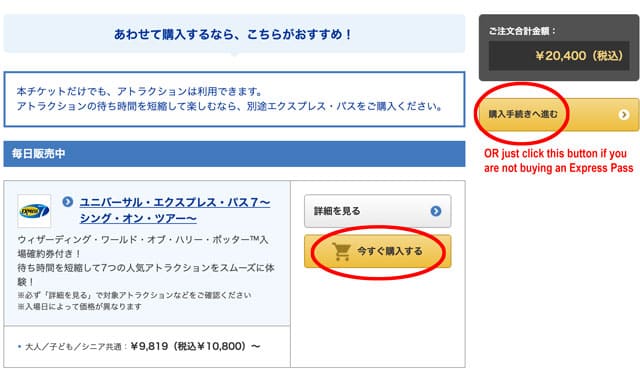 As for Express Pass, I would highly recommend that you get it. Click here to know more about Express Pass and which one you should get.
Just click the "Buy Now" button and follow the same prompt — "Direct in" and the number of tickets, and your desired Timed-Entry to the Wizarding World of Harry Potter and other attractions.
I recommend that you choose the earliest time available as possible.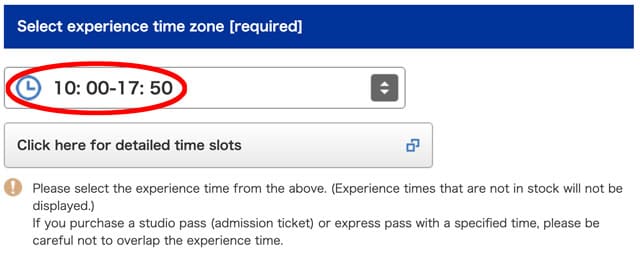 Step 7: Proceed on the Purchase button.
Whew.
We're almost there! Are you still breathing? It's time-consuming, right? This is why I like to get my USJ tickets from an authorized travel agency. I'd rather SAVE time and sanity!
Here are the links again:
Going back.
Step 8: Enter Buyer Information.
On this page, all you have to do is enter your hotel's address and phone number.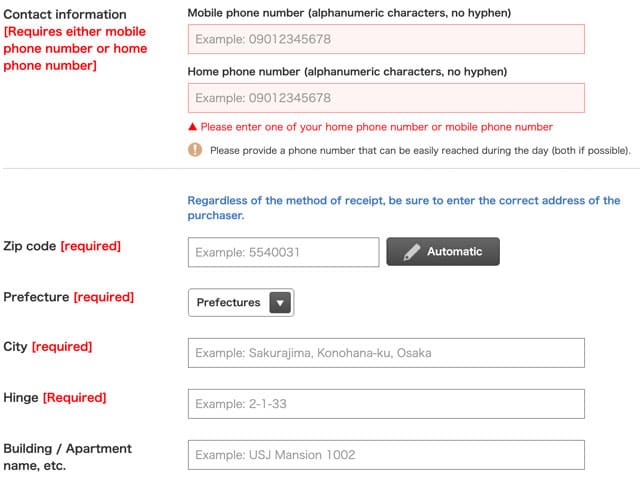 Step 9: Select payment information.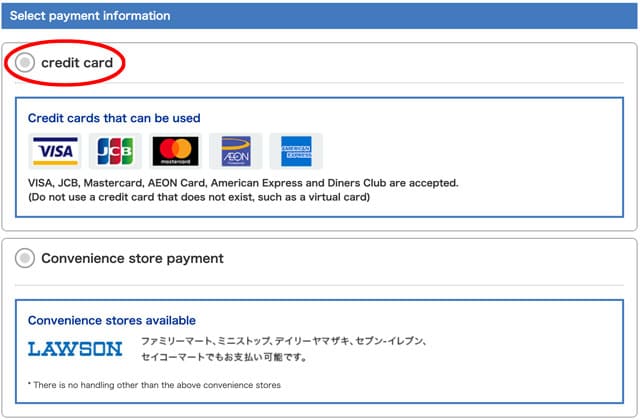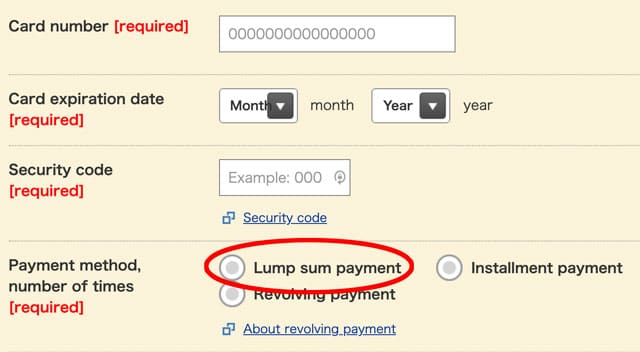 Then click the "Proceed to Order Confirmation" button.
That's it!
Check your email inbox to get your QR Code. Scan it at the entrance gate of the park and enjoy it!
Why do I recommend Voyagin?
Voyagin was the very FIRST travel agency to offer Universal Studios Japan tickets online. They are an official seller and recognized by Universal Studios Japan.
Key Takeaways:
You can buy ALL types of Universal Studios Japan tickets from their one-stop shop page, such as Studio Pass, Express Pass, Royal Pass, Seasonal Express Passes, and the Early Entry Special Ticket.
Based in Tokyo, Japan.
Excellent customer support.
Frequently releases coupon codes.
What about Klook?
Klook is based in Hong Kong and is very popular among Asian countries. But we tend to rely more on companies that are locally-based in Japan. Klook is an authorized USJ ticket seller after all.
RELATED READ: Klook vs Voyagin: Which provides the best Japan experience?
Are there any Universal Studios Japan Tour Packages?
Yes!
Universal Studios Japan package is perhaps the BEST deal for families who are coming from Tokyo. We highly recommend getting your Universal Studios Japan Tour Package from JTB. Their Universal Studios Japan Package includes:
A round-trip bullet train between Tokyo and Osaka.
Hotel accommodation.
1-day Studio Pass.
2-Day Universal Studios Japan Pass, Bullet Train, & Hotel Package from Tokyo
Round trip bullet train (Tokyo-Osaka) + Hotel + 2-Day Studio Pass
I live in Japan. How can I book through Lawson?
If you are already in Japan, you can get your tickets from the LOPPI machines at any Lawson Convenience store, which are nearly as plentiful as 7-Elevens in Japan. The LOPPI machine has an English option, but halfway through you might find some complications like the L-code.
Here's the website that will show you how to do it. If you are still confused, you can always ask help from a Lawson staff.
Why you shouldn't buy tickets at the gates?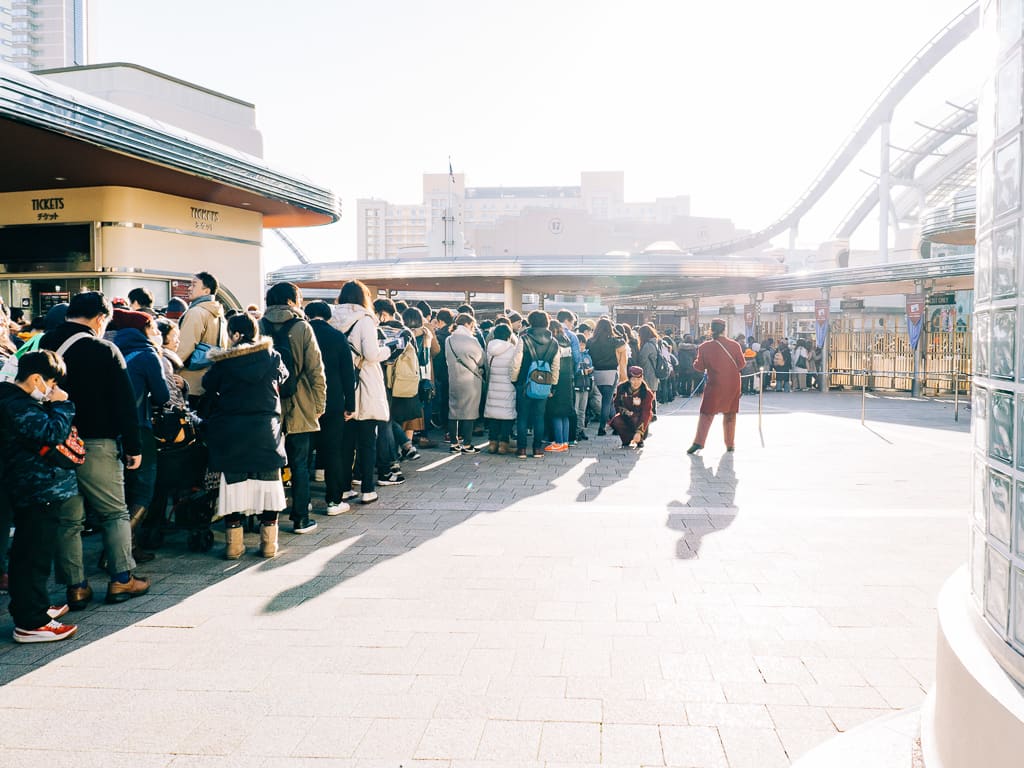 Don't waste your time. Getting your tickets at the park is the worst option. No matter what time of the day, the line to the ticket booths is always JAM-PACKED and Express Pass tickets get sold out quickly.
The park opens between 8:30 – 9:00 a.m. and a pool of people will usually be in line AS EARLY AS 7 a.m. just to buy the tickets. I was surprised that in a country where everyone is perpetually connected to the internet, so many still rely on ticket booths.
Bottom Line
There are two ways to get your tickets online:
Universal Studios Japan official website.
From an authorized online travel agency such as Klook and Voyagin.
The official website is fine for those who can read Japanese but offers no real advantage aside from the exchange rate. If you just want an easy-peasy way of booking, definitely go with Klook or Voyagin.
You may have noticed it's a bit more expensive when prices are converted into dollars. That's because you're paying for the convenience of booking through them. Heck, it's only $2-3 more per ticket! Personally, I'd rather spend extra money to save time and limit hassle!
They also have an extremely helpful coupon code which takes an extra $40 OFF for your family. Personally, I obtained my tickets from Voyagin, and I will again when I return. It's also much better to book through Voyagin if you're deciding which Express Pass is best for you as they have a one-stop booking page.
Ultimately, it's up to you.