As a consumer, I tend to scroll past ads on top of Google searches. It's just tricky to trust something you're not familiar with or have never heard of before. This is why we wrote this article to help you get to know Klook and Voyagin better. These two companies haven't really been reviewed by other bloggers.
As a result, when searching for these sites' legitimacy, people are directed to forums like TripAdvisor and Reddit, which still leave out many details. There's also Trustpilot, but we find it difficult to get an honest review there. People tend to only post when they've had a bad experience. In contrast, people who have positive experiences don't tend to share their reviews.
Are Klook and Voyagin safe & legit?
The short answer is, yes! Klook and Voyagin are travel aggregator websites that specialize in discounted attraction tickets and local travel experiences. It's easy to understand why their legitimacy is always in question, particularly from people who are planning a visit to Japan. Both companies consistently appear as "ads" on Google searches related to 'things to do' and 'tourist attractions' in Japan.
Our Personal Experience with Voyagin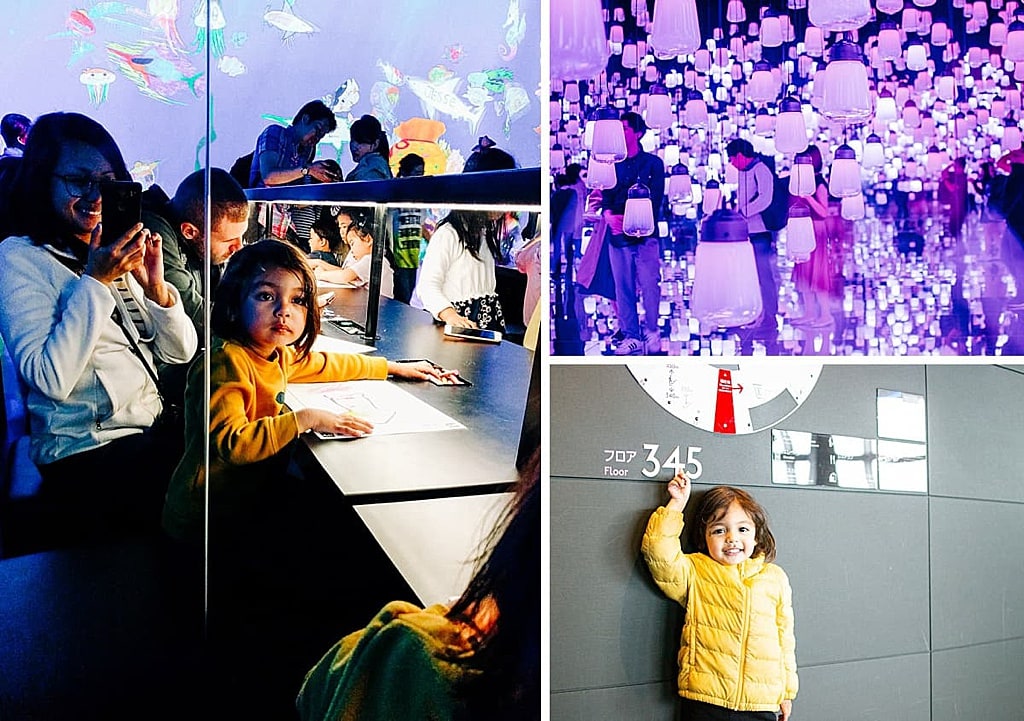 When our family decided to spend a weekend staycation in Odaiba, we decided to purchase our tickets in advance and avoid any hassle. In April 2019, we bought tickets to Tokyo Skytree, Oedo Onsen Monogatari, and teamLab borderless tickets through Voyagin. As it turned out, the tickets to Tokyo Skytree and Oedo Onsen were much cheaper to book with Voyagin rather than buying tickets at the counter. Which is always a big plus! The booking process, as expected, had been smooth and easy. All the tickets were sent via email, and we never had any problems using them at the sites. All-in-all, it was an excellent booking experience.
Disclosure: We paid from our own pockets.
Our Personal Experience with Klook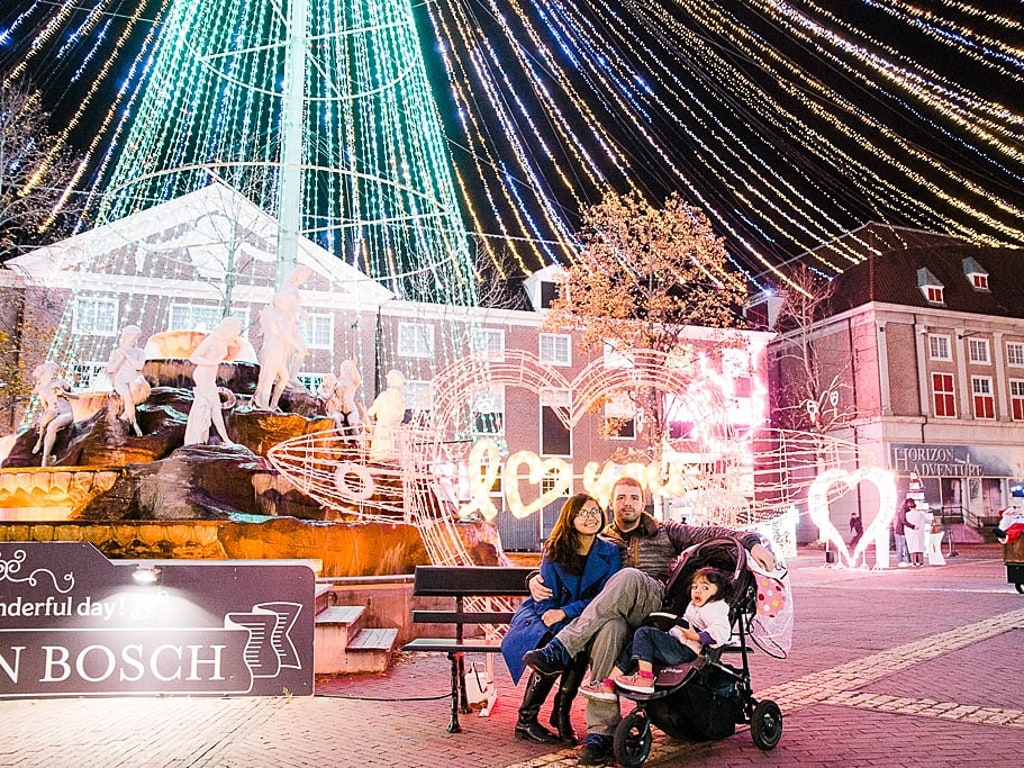 When we went to Nagasaki to visit Huis Ten Bosch, we couldn't find any information online on how to book tickets in advance. Klook popped up as on Google search. As we found out, Klook had the exclusive rights to sell these Huis Ten Bosch tickets online. While we certainly could have bought tickets onsite, we didn't want to deal with lines, so we decided to buy our tickets online. Surprisingly, booking tickets through Klook was also smooth. We had no problems exchanging our e-vouchers at the gate of Huis Ten Bosch.
Disclosure: We paid from our own pockets.
What are Klook and Voyagin?
Voyagin is headquartered in Tokyo and founded by Masashi Takahashi and Hiroyuki Hayashi in 2011 as FindJPN until Tushar Khandelwal joined in 2012 and renamed it Voyagin. In 2015, Voyagin was acquired by Rakuten in preparation for the upcoming Tokyo 2020 Olympics. Masashi founded Voyagin as he noticed that most foreign tourists weren't using Japanese travel providers because of the language barrier. So he started FindJPN to connect travelers with local hosts to explore and experience a more authentic Japan than the one found in guidebooks.
Klook, on the other hand, is a Hong Kong-based company founded in 2014 by Ethan Lin, Eric Gnock Fah, and Bernie Xiong. And, even though it was only founded 5 years ago, Klook's rapid rise from startup to mainstream travel company has been truly impressive. The most significant innovation that they brought to the table was the Klook App, allowing travelers to book tickets, tours, or experience easily from their phone.
Klook vs Voyagin: Which is better when it comes to Japan's experiences?
Since our blog focuses on Japan, we aim to compare Klook and Voyagin's services to provide unique travel and tour experiences in Japan. While many of these items have overlap with their overall offerings (e.g., customer service), we'll be grading available Japan tours and experiences only.
1. Customer Service
Klook: Customer support is available through email only.
Voyagin: Customer support is available through telephone, chat, and email support.
Winner: Voyagin.
2. Cancellation Policy
Both have a cancellation policy depending on the Terms of the specific experience. If the page says nonrefundable or no cancellation and refunds, then that's it.
Klook: In the past, Klook didn't have a clear refund and cancellation policy at all, and everything on their platform was nonrefundable. But I've noticed that these problems have been addressed since then, and their policy is much clearer now and has really improved for each experience.
However, they don't have an official Cancellation and Refund Policy page. They have a policy page but it doesn't mention anything about Cancellation policies.
So, we'd like to assume that if you're going to book on Klook such as attraction tickets, travel experience or tours, you have to READ the terms on that page CAREFULLY.
Voyagin: Voyagin has a very in-depth Terms & Conditions section specifically regarding their cancellation and refund policy for every tour and experience. They have 7 different cancellation policies for the host to choose from, or by Voyagin themselves if they're the ones providing the tour it directly.
Here's the link to their Cancellation policies.
Winner: Tie.
3. Cost
This is tricky. We've investigated prices at Klook and it seemed that they were usually cheaper than Voyagin. We dug a bit deeper into why that was, so we compared tickets to Tokyo's Robot Restaurant, Universal Studios Japan, and Mt Fuji and Hakone Day Tour.
Let's compare them:
Robot Restaurant Cost

Robot Restaurant Cost Winner: Klook. However, Klook doesn't have an upgrade option. So if you want to get a VIP seat, then you'll need to go with Voyagin.
Mt. Fuji & Hakone Day Tour Cost

Mt Fuji & Hakone Cost Winner: Klook. However, Klook doesn't have an option for the bullet train ride. So, if you wish to return to Tokyo in style via the bullet train, then definitely go with Voyagin.
Universal Studios Japan Cost

Universal Studios Japan Cost Winner: Klook. However, they ONLY offer the Studio Pass (admission) and Express Pass tickets.
So, if you want to get SPECIAL tickets such as Royal Studio Pass (unlimited Express Pass to all attractions) or SEASONAL passes like Christmas or New Year Countdown Passes, definitely go with Voyagin.
Are you seeing a pattern here? While Klook certainly offers cheaper tickets for attractions and tours, it's because you're most often only getting the BASELINE experience and LIMITED options.
When it comes to a variety of package options, then Voyagin goes ABOVE and BEYOND with that. If you don't care about the bells and whistles of upgraded tickets, then Klook is good. Otherwise, you'll need Voyagin.
Winner: Tie.
Ease of Booking (How does it work)
Klook has a mobile app where you can book tickets and experience with them. That alone is a massive win for it. Speedwise, their website is also very user-friendly and we feel that it provides a better user experience.
As for Voyagin, it's a plain and straightforward layout, but we've noticed some speed issues. We hope this is something that they'll improve in the future.
When we booked through Klook and Voyagin, both are very EASY to use and the check out process was also very straightforward.
Authentic Japanese Experiences
This is a no-brainer. Voyagin was founded with the express purpose to help connect tourists with Japanese hosts to better experience Japan and offer in-depth cultural experiences.
Currently, Voyagin has over 4,000 best things to do and experience in Japan, and over 400 Michelin restaurant partners throughout Japan. While Klook has only over 1,000 experiences in Japan to offer.
This tells us that despite Voyagin's expansion of their service to other Asian countries, they still concentrate much of their effort on giving the best tours and experiences to foreigners visiting Japan since Japan is how it all started after all.
So if you are booking a Japanese experience and are looking for a more AUTHENTIC experience in Japan, definitely go with Voyagin. They are based in Japan and are LOCALS themselves.
Winner: Voyagin.
Here are some of the Voyagin Signature services that are EXCLUSIVE to Voyagin:
Conclusion
As you can see in the comparison we laid out above, both have their own pros and cons. While both websites are definitely legit, if you're after a uniquely Japanese experience then it's a no-brainer to just book with Voyagin.
If you're traveling on a budget, then Klook could very easily save you some money and still give you a good time.