Visiting Japan alone is expensive. And combined with a theme park visit to Universal Studios Japan (USJ), it is going to be even more expensive.
Fortunately, I've picked up some tips and tricks that can save you hundreds of dollars when visiting USJ in Osaka. Whether it's your first time or not, you'll love my USJ crazy frugal tips.
Read our first-timers guide to Universal Studios Japan if you haven't seen it yet.
1. Visit on a weekday or off-season month.
Tickets to Universal Studios Japan have tiered pricing. Meaning, prices can skyrocket from ¥7,800 to ¥9,200 during peak seasons and National holiday. During which, lines to the top attractions are EXTREMELY looooooong!
If you can't avoid visiting during peak season, I definitely recommend getting an Express Pass. Express Pass will give you the luxury of skipping the loooooong lines to attraction rides.
Click here to learn more about Universal Express Pass and which one is right for you.
2. Take advantage of cheap tickets from authorized tickets sellers such as Klook or Voyagin.
Each month, Voyagin releases a set of coupon codes that you can use to get discounted tickets for Universal Studios Japan. Note that these coupons are only valid for new sign-ups.
Voyagin coupon codes are very helpful when buying several Studio Pass tickets or Express Pass tickets for your family or group.
Klook on the other hand offer cheaper Universal Studios Japan tickets because they have better exchange rates. But you'll need to navigate their website to see the right ticket type for you.
Explore some of Klook's Universal Studios Japan tickets below:
3. Visit the park after 3 p.m.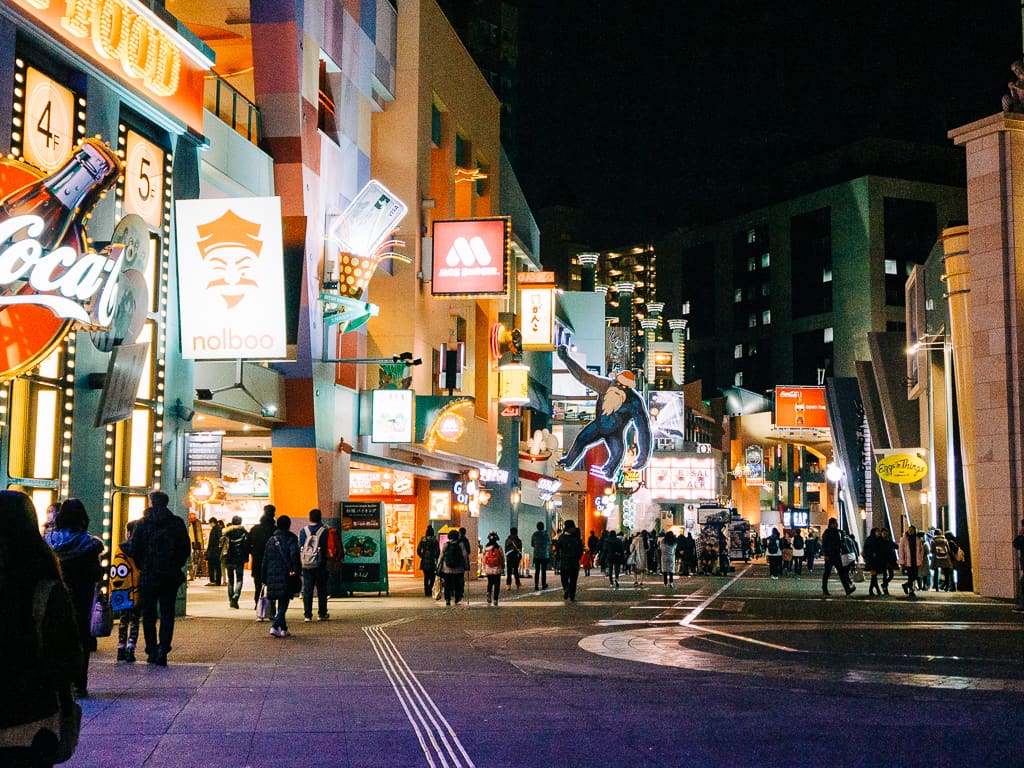 The Twilight Pass is a late-entry ticket and it is ¥5,800 JPY per adult (compared to ¥7,800 regular Studio Pass ticket). Twilight Pass is a great option if you are visiting during the off-season or less congested months. Twilight Pass is only available at the entrance gate.
4. Buy your tickets online in advance.
Buying your USJ tickets online saves you time as it's the best way to avoid the looooong lines at the park's ticket booths. Doing so will also give you the chance of getting discount coupons (as I mentioned above).
5. Arrive with a full stomach.
Theme park's restaurants are always expensive. So before you head to the park, eat a big breakfast.
6. Bring your refillable water bottle.
Tap water in Japan is safe to drink. And water fountains are scattered inside the park. You'll save a lot when you have a water bottle!
7. Pack some snacks too (but know the policy).
This is the best way to save money. Visit a convenience store before arriving at the park. Grab some delicious Japanese snacks such as onigiri (rice ball), sandwich, and small bentos.
These are very easy to tucked at the very bottom of your bag. The staff doesn't normally check bags if there's an extremely long line at the entrance.
8. Skip the food that looks cute.
WARNING: If the food looks cute or "Instagrammable", it tastes terrible, especially those character buns. Trust me.
I was fooled many times. So stop wasting your money on these "kawaii" (cute) food.
9. Get a big meal, and share it.
If you choose to eat inside the Universal Studios Japan park, try Finnegans Bar & Grill, Park Side Grill, and Louise NY Pizza Parlor which are all in the New York area. They usually have big servings.
10. Eat dinner outside the park.
Restaurants outside the park are also plenty, which is located in Universal CityWalk. The cheapest one is the family restaurant called Saizeriya.
11. Buy healthier treats.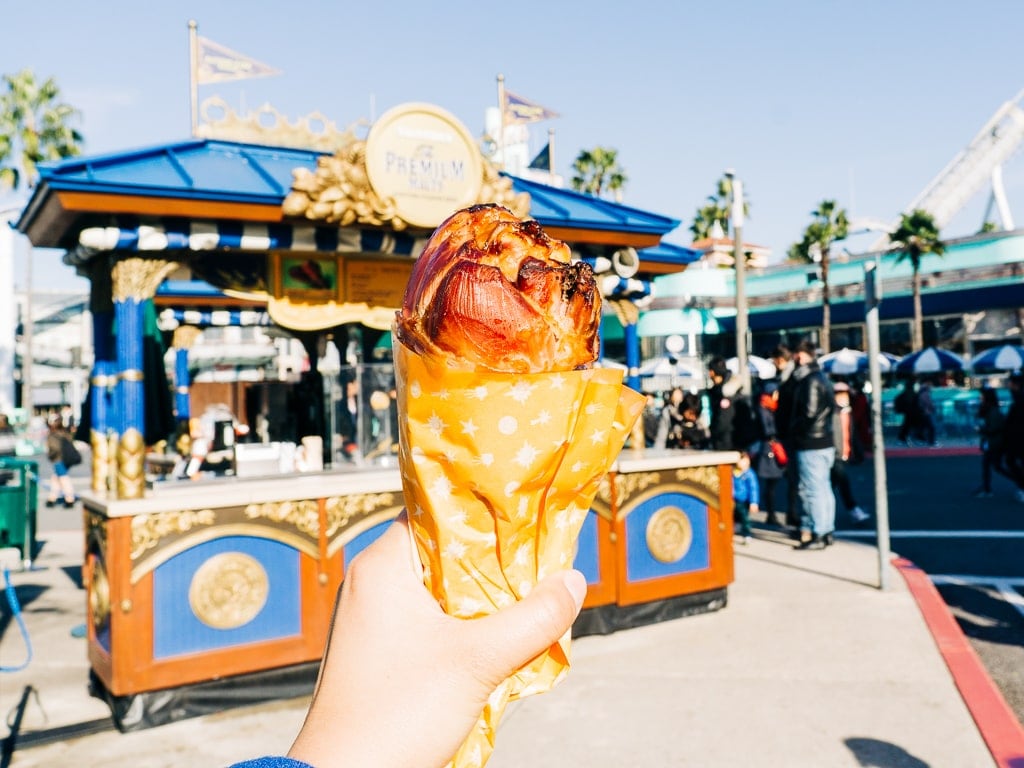 Instead of sugary snacks that are usually expensive, try a healthier alternative food cart indulgence such as the turkey legs for about ¥600 or Italian oden (one-pot dish) for about ¥700. They don't cost much but both are very tasty.
12. Skip that Butterbeer.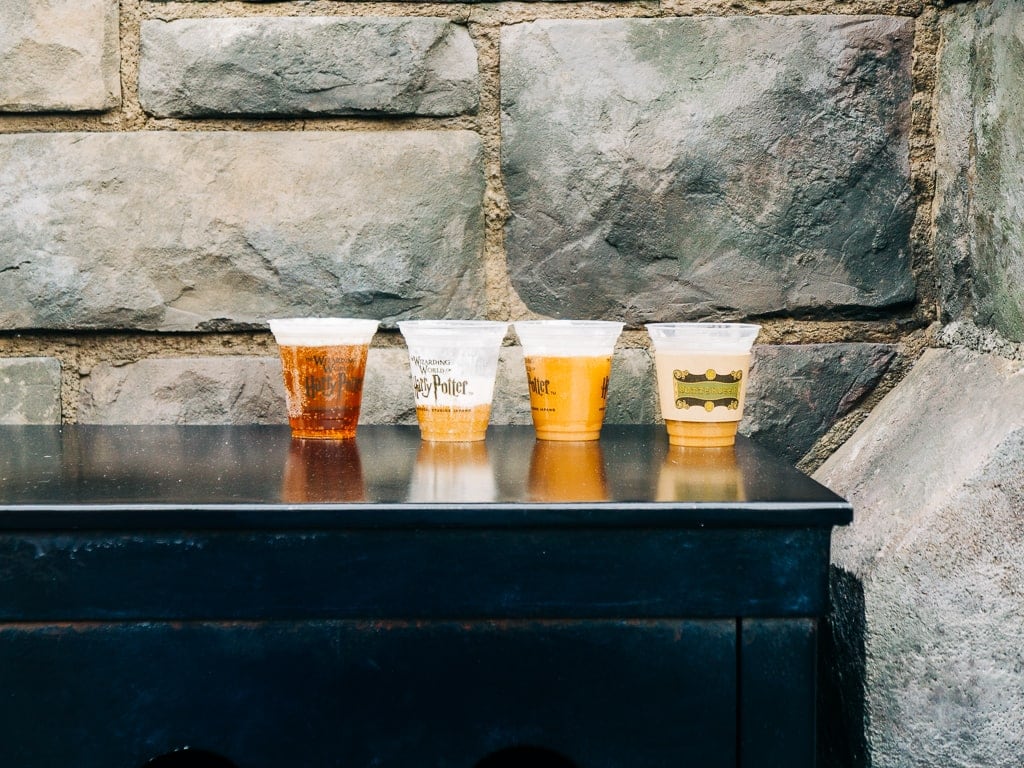 ¥1,250 for a non-alcoholic drink? Hmm. No thank you. And yes, it tastes terrible. Just take a look at these butter beers left by visitors on the trash inside The Wizarding World.
If you still want to flaunt that Butterbeer on your social media, just get one 1 butterbeer for the entire group.
13. Buy your character outfit ahead of time.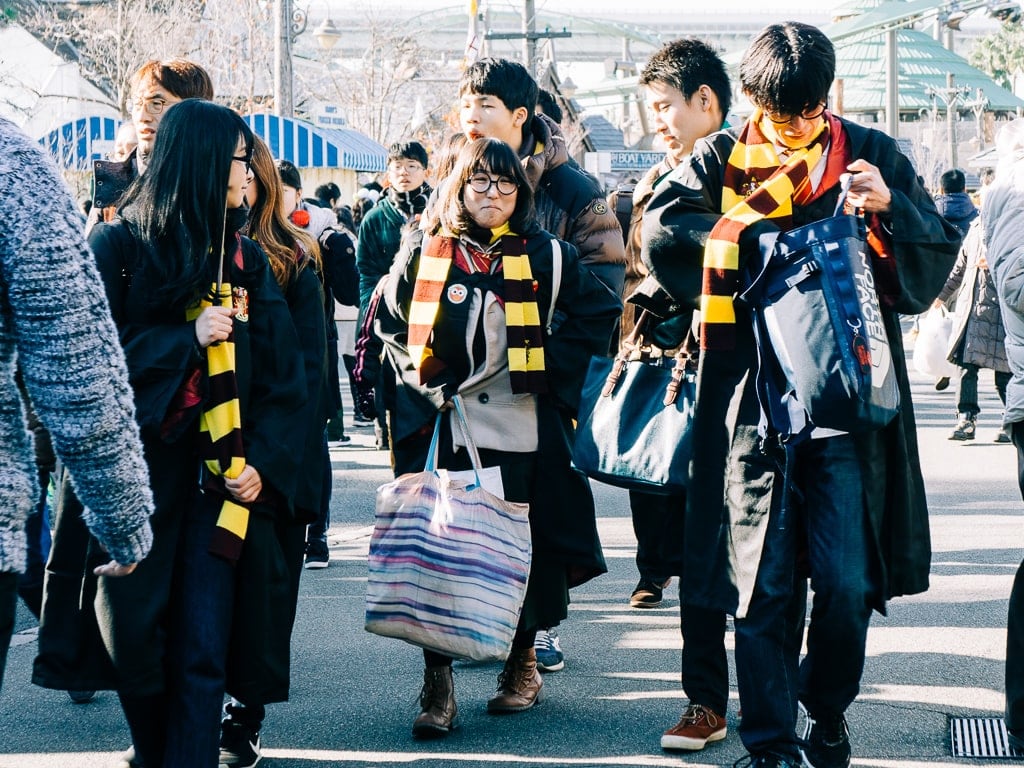 If you feel like dressing up, check out Amazon for a cheap Harry Potter costume (click this one for adults and click this one for kids). They are at a premium price when bought inside the Wizarding World merchandise shops.
14. Bring or borrow that "fun" hat or T-shirt from Disney.
If you've been to a Disney Resort and bought a souvenir like Disney hats or character T-shirts, wear it on your USJ visit. That's just how to avoid the temptation of buying a new one. Or borrow from a friend if you don't have one.
15. Get those souvenirs outside the park.
For some, they think their USJ trip won't be complete without buying a souvenir. Get them in Universal CityWalk just outside the park. Souvenir stores there are a little bit cheaper there. Do you really need that souvenir?
Try the Marie Kondo method. Here's how:
Hold the souvenir that you've been wanting to buy. Close your eyes. And think of your wallet. Now ask yourself: Does this spark joy? Remember, it's the experience you remember later, not the souvenirs that end up shoved in your drawer.
16. Buy raincoats from 100 yen store.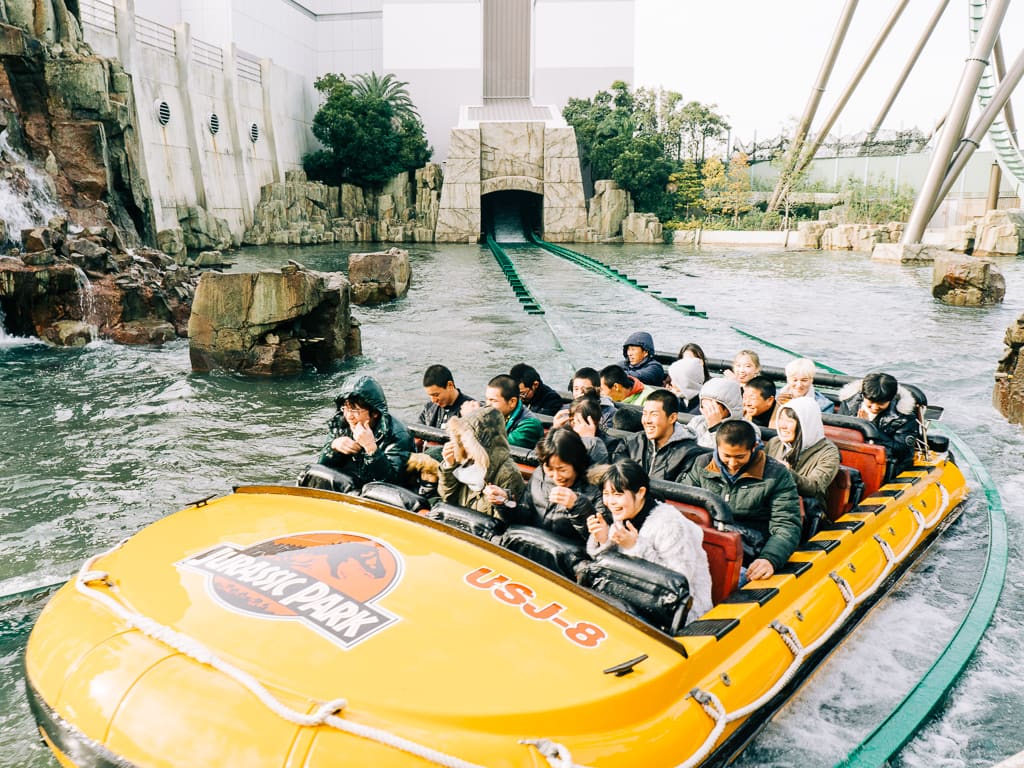 If you're going to splash zones, buy your raincoat before your visit at a 100 yen store. Raincoats in USJ are inside the vending machines and they cost 400 yen each.
17. Pack extra clothes.
If raincoats are not your thing and you really want to get wet, pack extra clothes to avoid buying unintended clothes inside the park.
18. Stay at budget hotels in Nishikujo Station.
If staying overnight in Osaka, Nishikujo Station is just one stop from Universal CityWalk by train. Stay around that area to save money from transportation.
19. Read blogger experiences to be inspired.
You can read my guide for more tips when visiting USJ.