A day trip is when you to visit a place and explore more and then return home on the same day. So if you are taking day trips from Tokyo, make sure to choose the most time-efficient destination.
You'd think that the only thing outside of it is Mt. Fuji. But as big as Tokyo may be, there's far more to see and do just beyond its towering buildings and winding streets.
So we've laid out easy day trips that you can either do-it-yourself or join a day trip tour.
Here are the best day trips from Tokyo that are less than 2 two hours:
1. Nikko, Tochigi Prefecture.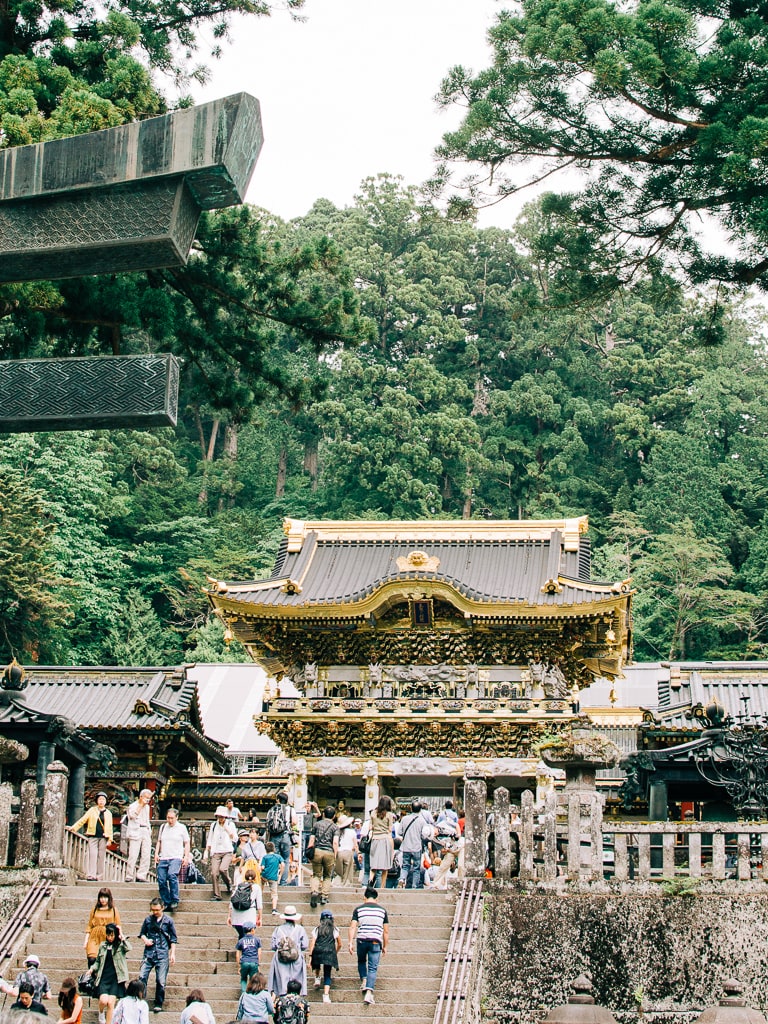 Oh, how we love Nikko! Had our daughter not having a bad time we could have explored more of its hidden gems and mouth-watering cuisine.
Now, Nikko can be both done through a guided bus tour or DIY. If you're going to do Nikko DIY, then take a look at our DIY section further down in this guide.
Just know that 1-day is simply not enough, as you will be spending most of your time on a bus that goes around the areas of Nikko which runs very infrequently. This is why we recommend joining a group tour to Nikko, especially if you have kids.
This tour will take you to the Nikko Toshogu Shrines and Temples, which is part of the UNESCO World Heritage Site. When you go there, you can easily see why it got this honor. Nikko's shrines and temples are absolutely incredible.
The tour includes more than just beautiful shrines and temples, you'll also visit the quaint town of Lake Chuzenji and visit the majestic Kegon Falls.
Read more info here about joining a day tour to Nikko.
2. Kamakura and Enoshima, Kanagawa Prefecture.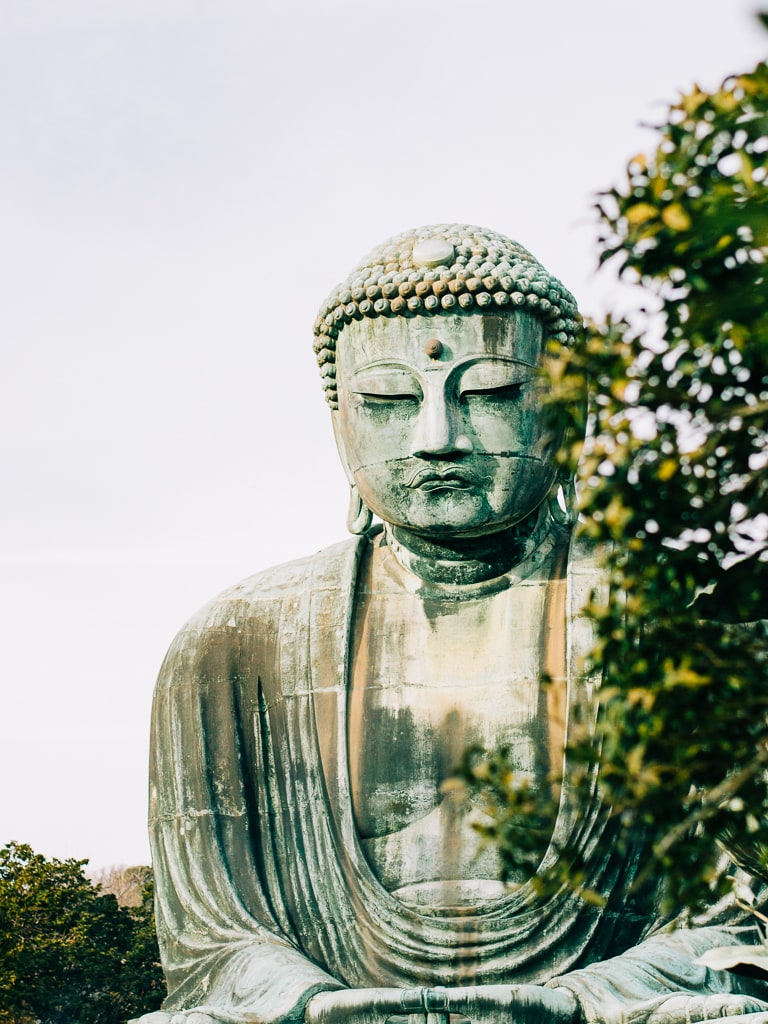 If you choose to visit Kamakura and Enoshima, then we highly recommend setting aside a full day for each city. But if you don't have the time to set aside two days, then we recommend joining this tour.
Here, you'll discover the "Little Kyoto" of Kanagawa. You'll visit either the Hokoku-ji Temple or the bamboo garden; which is much like the Arashiyama Bamboo Forest of Kyoto but cleaner and more peaceful.
After that, you'll visit the symbol of Kamakura — the Great Buddha.
This tour will also take you along the beautiful coastline of Enoshima and on a walk through the narrow shopping street Benzaiten Nakamise-dori which leads to the island's largest red torii gate.
Read more info here about joining a day tour to both Kamakura and Enoshima.
3. Chiba and Ibaraki Prefectures.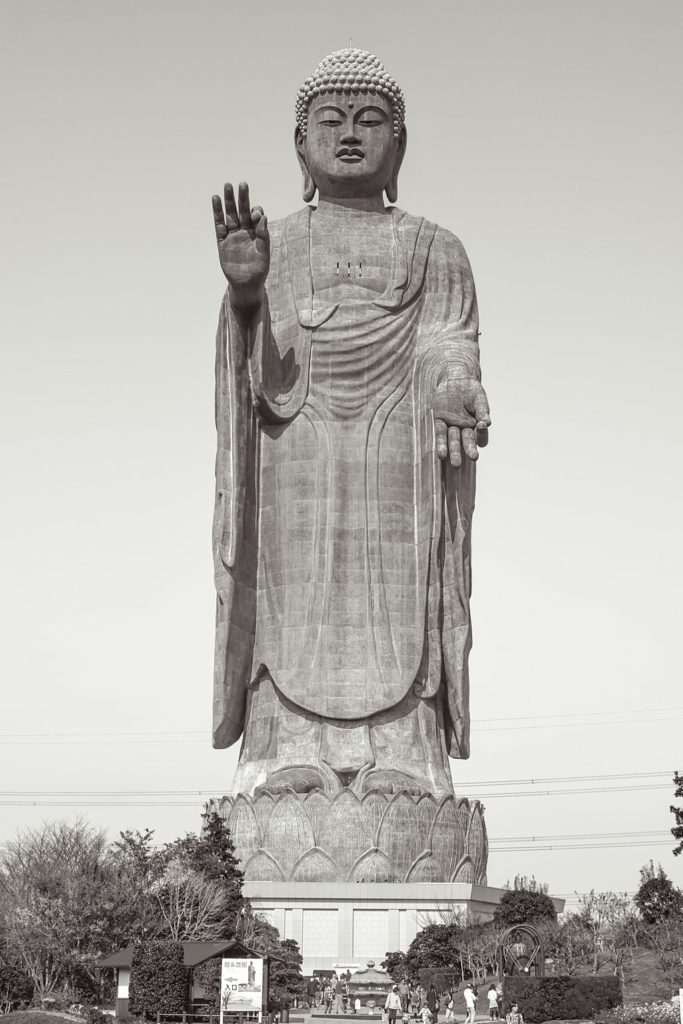 If you're looking to visit something unique and something you haven't heard of before in any guide books or blogs about Japan. Something off-the-beaten-path but not too far from Tokyo, then you'll enjoy this day trip tour to Chiba and Ibaraki Prefectures.
Fear not, just because it's unheard of doesn't mean it's not worth the trip. We've found that, in Japan, traveling to the unknown areas, the 'roads less traveled' so to speak, ha led to many of our most memorable experiences.
Joining this tour, you'll get to visit a former Samurai Residence, one which dates back to the 1600s. Another temple to see is Naritasan. Built in 940, it is a very important temple to kabuki actors.
After that, you'll visit the small town of Sawara and travel along its canal. Lastly, you'll see the tallest Buddha Statue in Japan — Ushiku Daibutsu.
This tour, however, is privately chartered with a 2-person minimum and can accommodate up to 9 persons for a flat fee. More than 9, and you'll have to pay more.
4. Mt. Fuji and Kawaguchiko, Yamanashi Prefecture.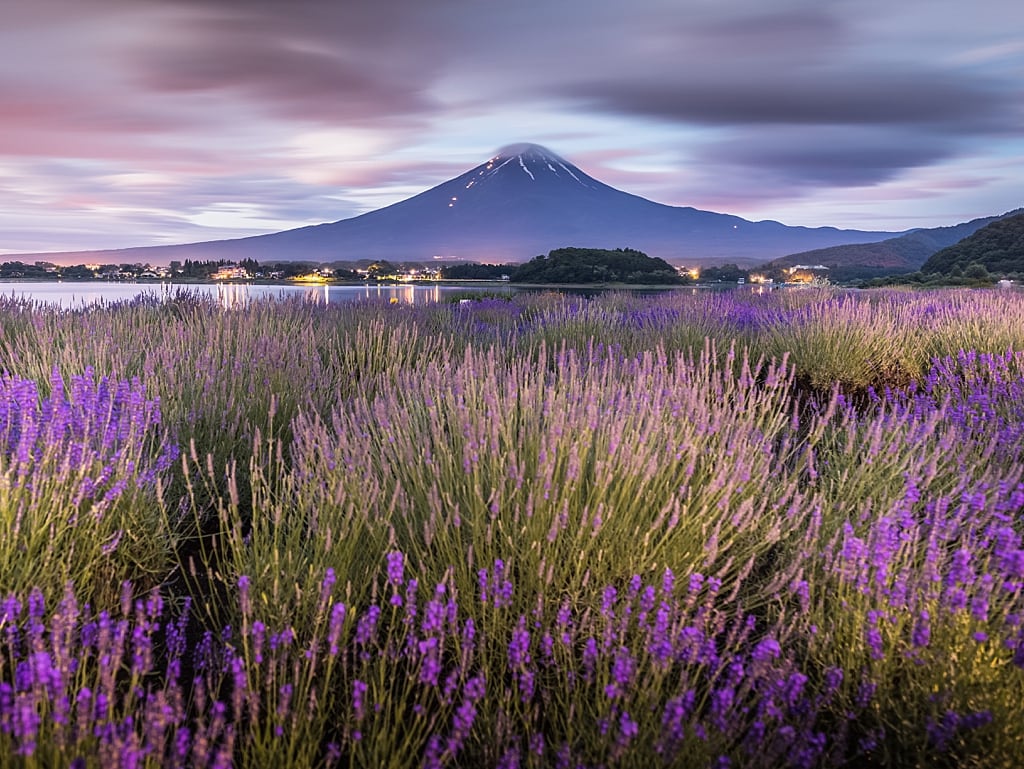 We love Mt. Fuji! And Lake Kawaguchi or Kawaguchiko is the closest town to Mt. Fuji.
When we can finally start setting down roots, it's definitely going to be somewhere near it so we can wake up to a view of it each day. I truly can't put into words the feeling I get from looking at it, but it's one of the things that you'll never get tired of seeing.
And it's not just Mt. Fuji itself, but the warmth of people living and working around it. It's like the aura of Fujisan makes people happier.
Because many people love it and it's Japan's most iconic symbol, there are COUNTLESS of day trip tours to Mt. Fuji to choose from.
Click here to see which Mt Fuji tour is best for you.
5. Kawagoe, Saitama Prefecture.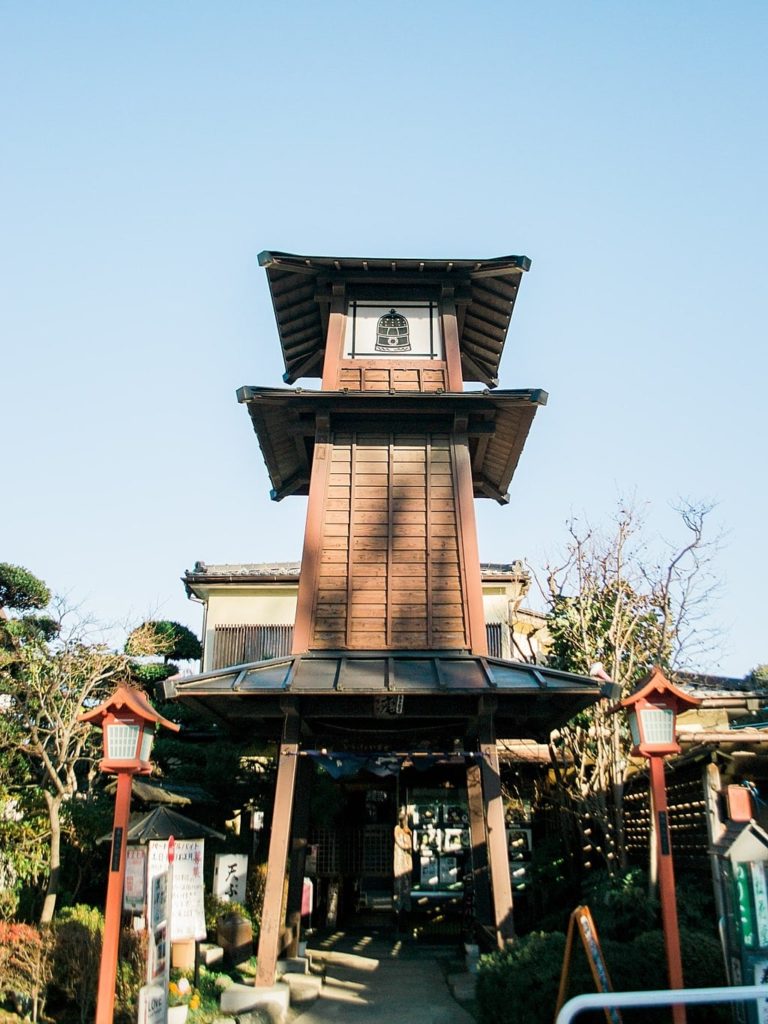 Kawagoe is the easiest day trip to visit from Tokyo. Located in Saitama Prefecture, Kawagoe is only 30 minutes from Central Tokyo (Ikebukuro Station). This gem of a place is lined with quaint little warehouses called kura from the Edo period.
The tour will take you to the stone-paved streets with stunning glasses, which will make you feel as if you are transported back to the "Old Edo" (Old Tokyo).
Must see are old storehouse district or Kurazukuri no Machinami and the Toki-no-Kane or Time Bell Tower. You'll also visit sake breweries that have been around for more than 100 years.
6. Hakone, Kanagawa Prefecture.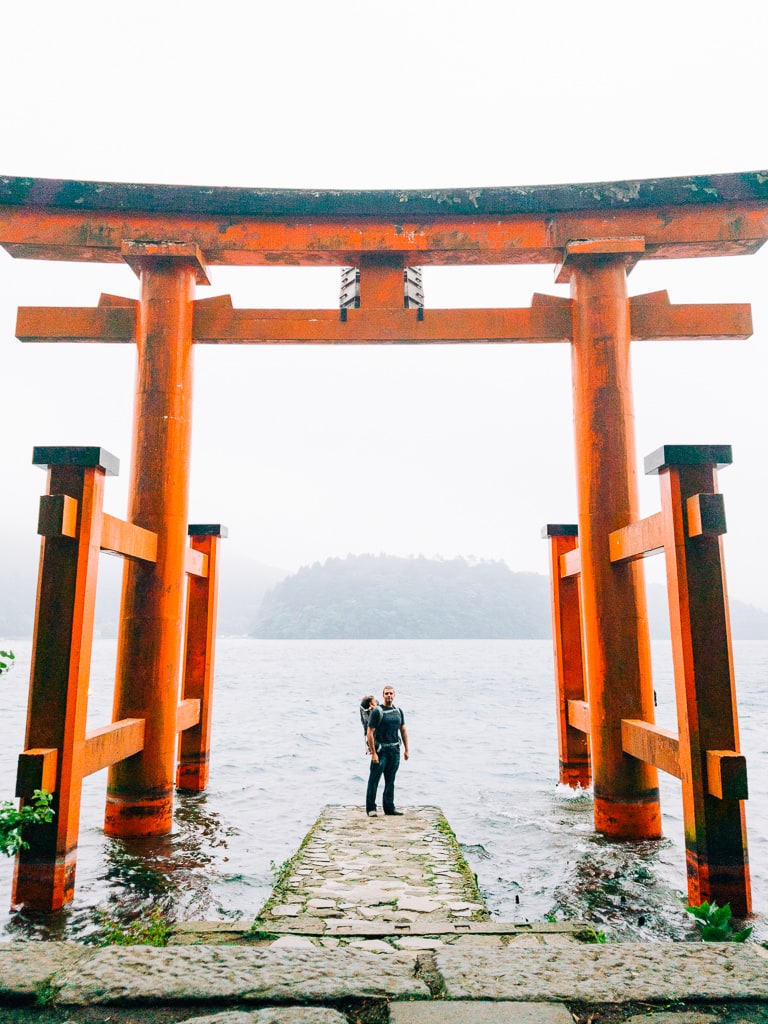 Only an hour and a half from Tokyo, Hakone boasts Lake Ashi, which has a great view of Mt. Fuji, making this a very popular stop.
Hakone is best explored for at least 2 days as there are many attractions here. However, since you are only visiting for a day trip, we recommend that you book this top-selling 1-Day Guided Hakone Tour from Tokyo by a deluxe motor coach bus.
The tour will take you first to Mt. Fuji 5th Station, then you'll board on a sightseeing pirate ship and cruise on Lake Ashi. Your trip will end after you visit Mt. Komagatake through a ropeway.
7. Aokigahara Forest, Yamanashi Prefecture.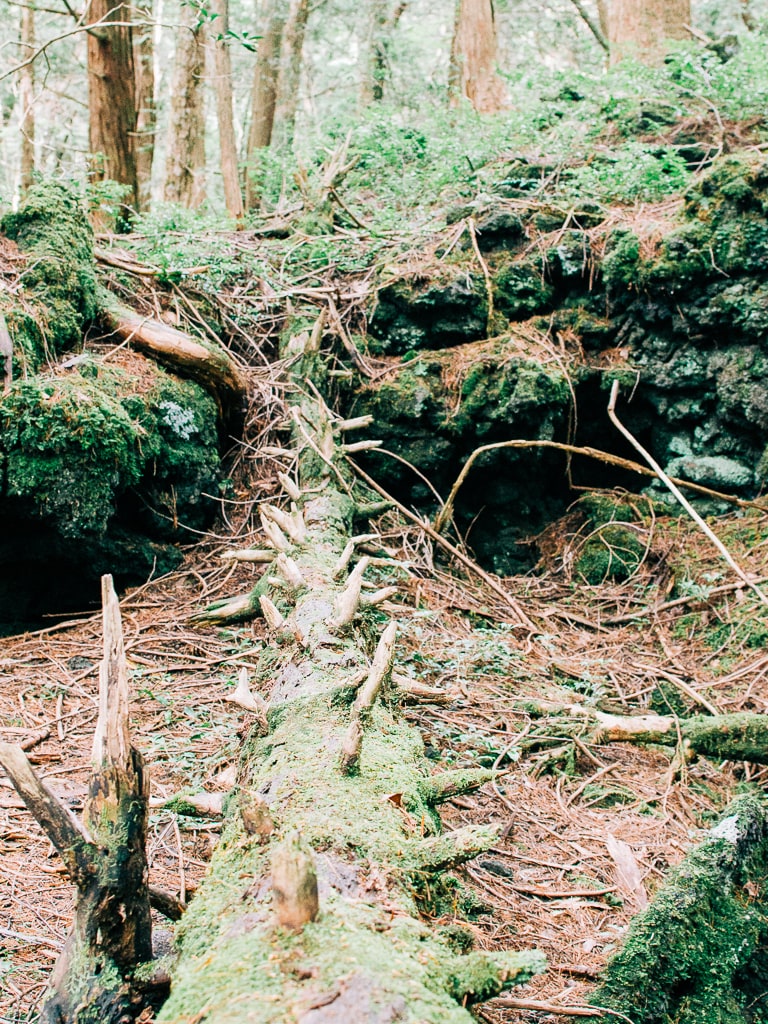 Located near Saiko (Lake Sai), and is more infamously known as the "Suicide Forest" (Japanese tourism association is now trying to replace that with "Sea of Trees" for obvious reasons).
And yes, this is where Logan Paul went.
If you're fond of adventure and spelunking, this is where you should go because a trip to Aokigahara is always paired with a visit to its famous Ice and Wind Caves.
8. Yokohama, Kanagawa Prefecture.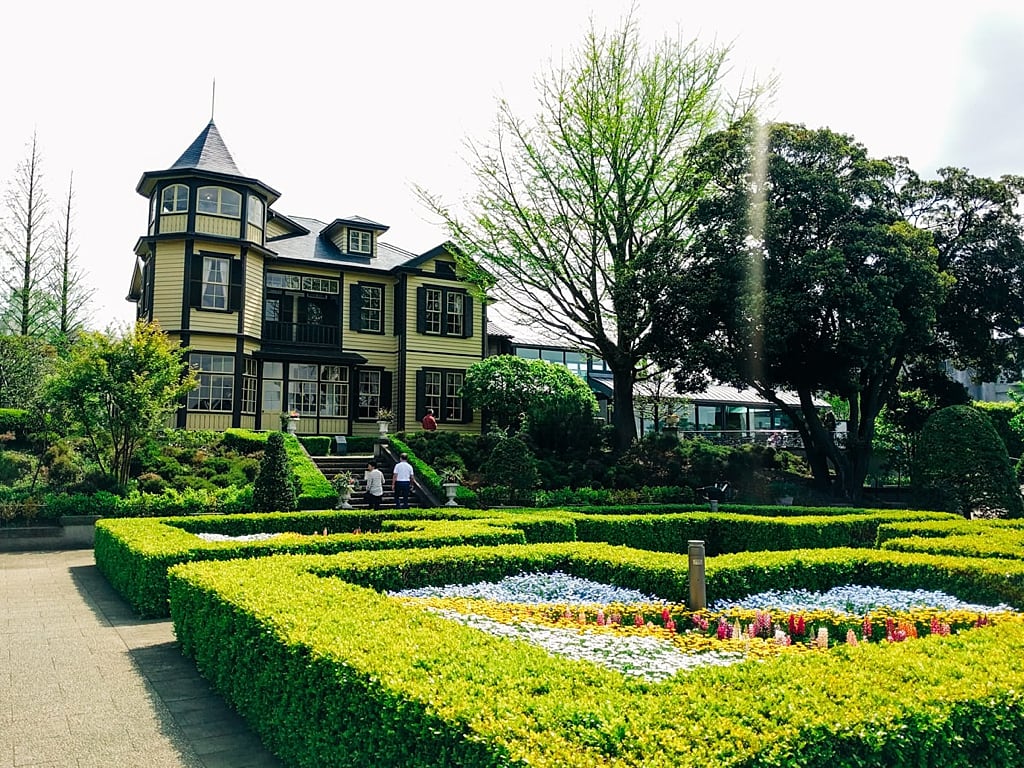 Yokohama, being a large and diverse city like Tokyo, it is best to allocate at least 2 days for exploration. It's a city that's not quite as bustling as Tokyo. Think of it like Tokyo's more laid-back little brother.
Here are our the recommended things to do in Yokohama: Chinatown, Yamate Western Houses, Yamashita Park, Cup Noodle Museum, Queens Square and Landmark Tower, and Shin-Yokohama Ramen Museum.
9. Jogashima, Kanagawa Prefecture.
Jogashima is three times bigger than Enoshima and is connected to the mainland by a bridge. Unlike Enoshima, Jogashima is flat, so there's no need to climb a bunch of stairs. You can practically explore the entire island by walking for 1-2 hours from west to east. Just be sure to wear a pair of comfortable walking shoes.
Some destination highlights are Misaki Port, Jogashima Lighthouse, and Awazaki Lighthouse. The recommended train pass to explore Jogashima is the KEIO 1-Day Ticket Unlimited for 900 yen. Bus from Misakiguchi to Jogashima island is not covered, however.
10. Odawara Castle, Kanagawa Prefecture.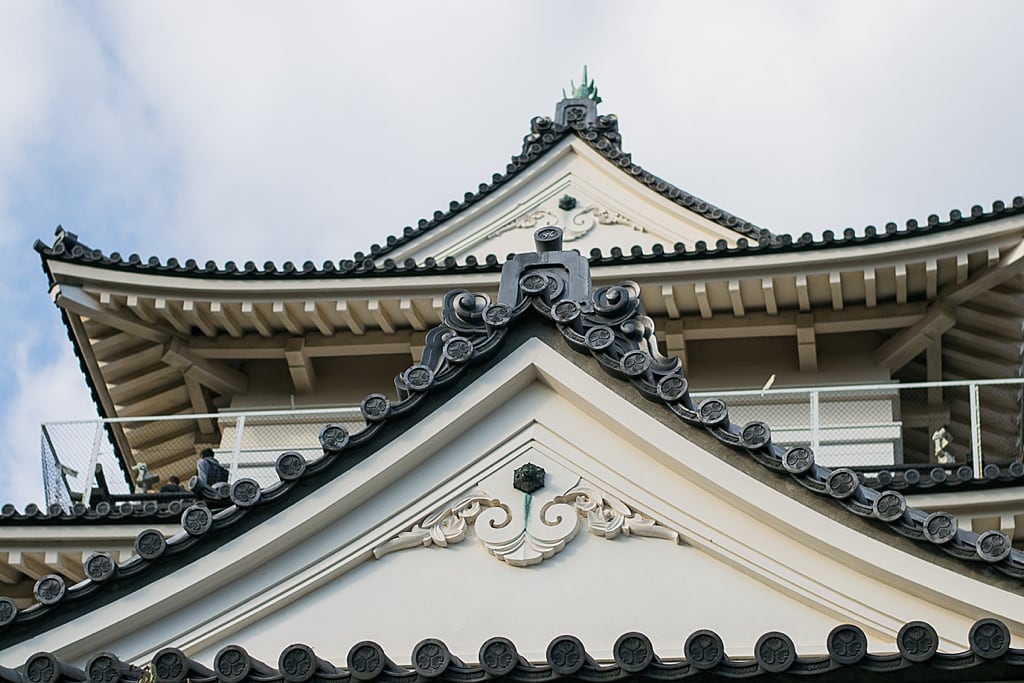 Odawara Castle Park is the most visited attraction in Odawara. It is famous for plum blossoms in early spring. If you are into role-playing, you can even rent some samurai clothes or kimono at the Honmaru Hiroba square next to the castle. There aren't many places to see in Odawara except for the castle itself, which is most beautiful during autumn and spring. This is why the trip here is usually combined with Hakone.
11. Kawasaki, Kanagawa Prefecture.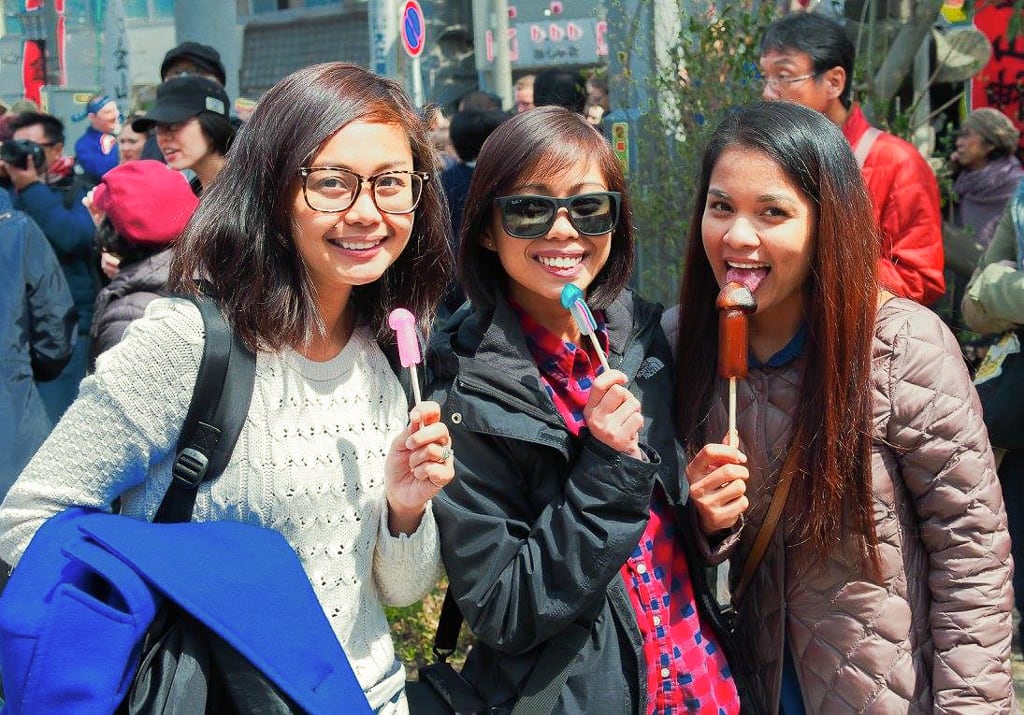 Kawasaki is known for its Kanamara Festival — also known as the Fertility or Penis Festival. This festival takes place at Kawasaki Daishi every year on the first Sunday of April.
If visiting outside of the very limited timeframe of the festival, don't worry, as there is a lot more to see in Kawasaki other than giant wooden phalluses!
The World's Shortest Escalator, according to Guinness Book of World Records, is also in Kawasaki City, inside the More (pronounced as mo-re) Department Store. For Doraemon fans like myself, you can visit the Fujiko F. Fujio Museum. Fujiko Fujio is the pen name of the two manga artists who created Doraemon, a popular Japanese manga and anime series for children.
12. Izu Peninsula, Kanagawa Prefecture.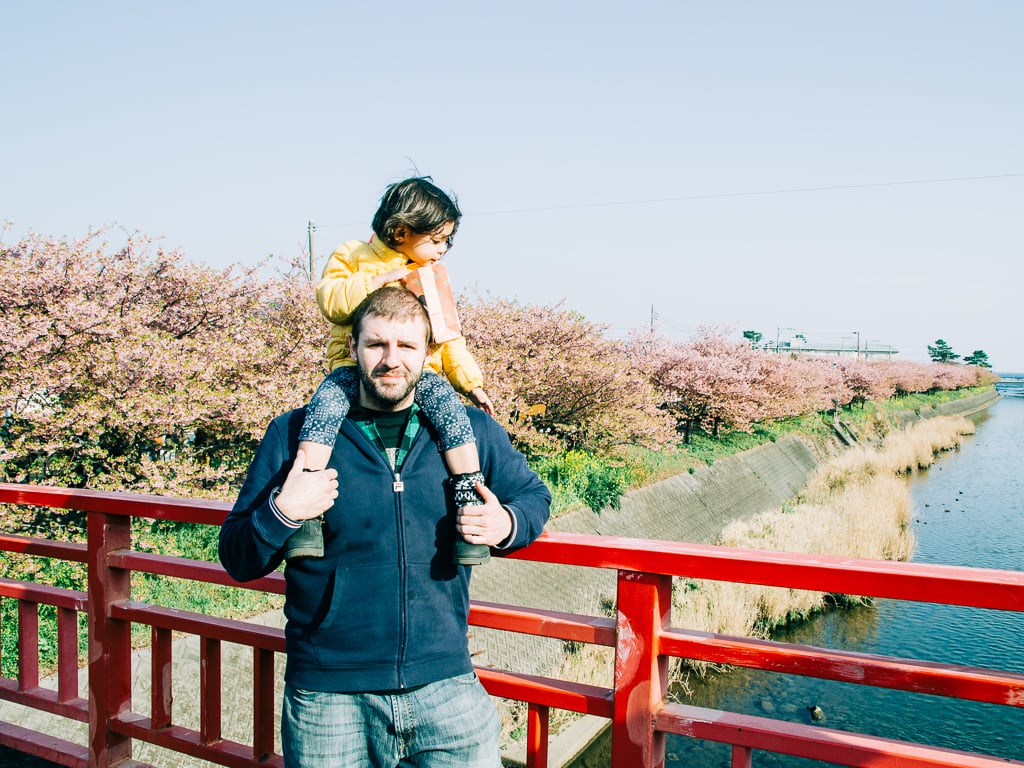 The Izu Peninsula is famous for its Kawazu Cherry Festival where you can see the earliest cherry blossoms in bloom from early February to early March. It is also a great day trip for people who are fond of coastlines, nature, hiking spots, and onsens.
Heads up about the train costs, it's ¥5,100 one-way, or ¥4,900 one-way using the local train. Consider getting the JR TOKYO Wide Pass for ¥10,180 unlimited ride that is valid for three days. Driving is the best option here though.
13. Tokyo Disneyland and DisneySea, Chiba Prefecture.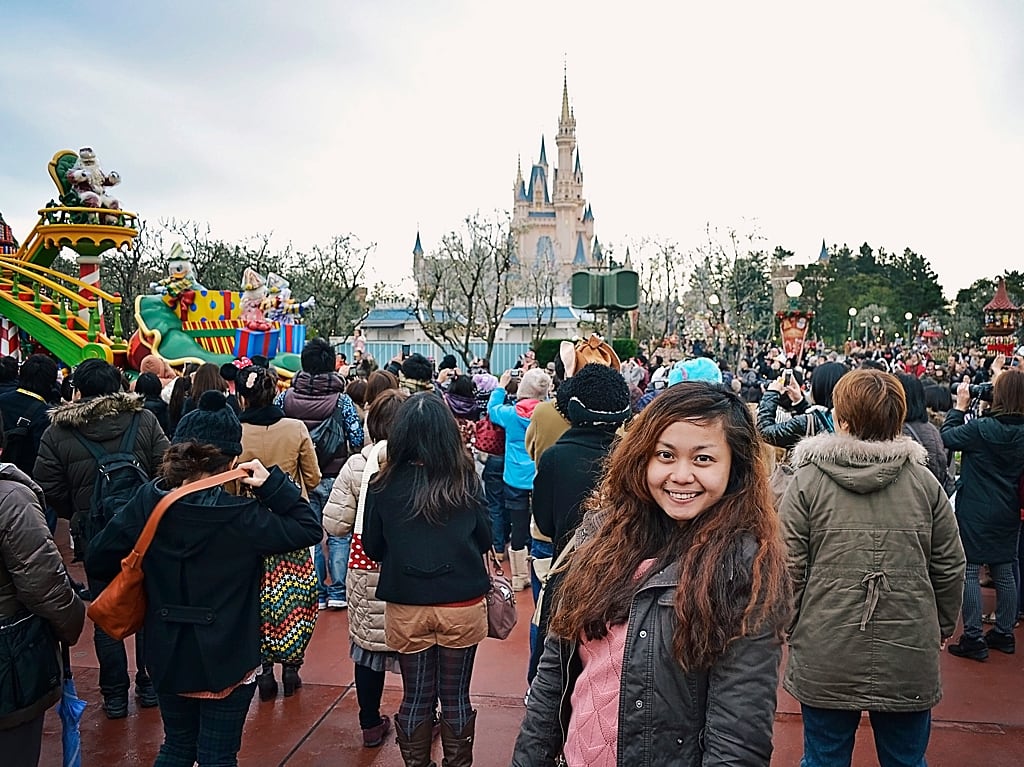 Although technically located in Chiba Prefecture, Tokyo Disney Resorts make a great day trip from Tokyo. I prefer DisneySea though as it is more visually appealing and offers a lot of fun rides for adults and kids.
Ever since it opened, it's attracted many tourists from around the world, so expect the park to be jam-packed, especially during weekends and holidays. Having said that, buying tickets in advance is highly recommended, as the amusement park ticketing booth at the entrance gates is always packed with long lines.
14. Mt. Oyama, Kanagawa Prefecture.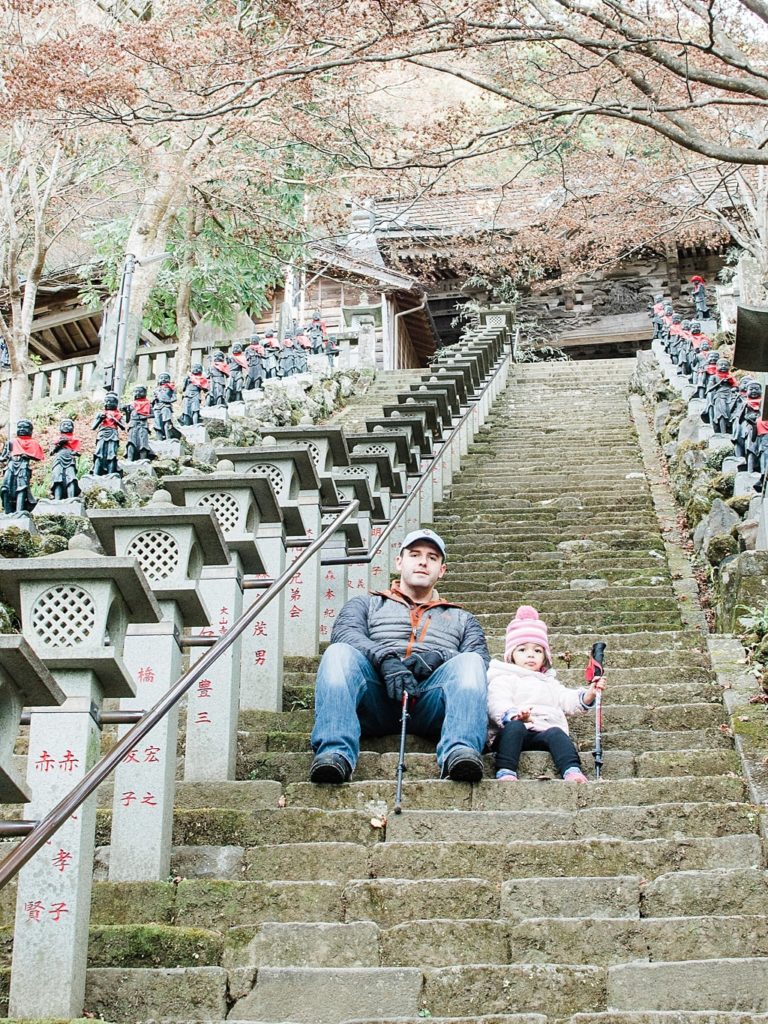 One of the most popular hiking spots in Kanagawa, Mt. Oyama offers a great day trip adventure with wonderful views.
For hiking newbies, it is recommended that they take the Onna-zaka (women's slope), which is easier and gives you interesting glimpses on the Seven Wonders of Onna-zaka and Oyama-dera Temple.
If you are in for a challenge, take Otoko-zaka (men's slope), which is much harder because it has very steep stone steps. Both have their advantages and disadvantages, but during autumn, you should take definitely take the women's slope.
15. Hachijojima Island, Tokyo Prefecture.
Hachijojima is the most accessible of the Tokyo Islands. It is the quickest and easiest subtropical retreat from Tokyo, a string of volcanic islands stretching out to the south and east from the capital.
You can fly out in the morning and back in the evening, or return in the evening the next day. So the easiest way to get there is booking a roundtrip flight from Haneda Airport to Hachijojima Airport with less than an hour flight.
Visit for the swimming, snorkeling, diving, and surfing in the clear tropical waters, as well as mountain- and jungle-trekking, onsens (hot spring baths), and island culture experiences.