Is Ghibli Museum worth going?
If you managed to grab the ¥1,000 ticket then YES, it's absolutely worth it! And even if you're not a fan or haven't seen any of the Studio Ghibli films, it's very worth it!
Two things the museum will do to you:
It will ignite your curiosity in the concept and creation of animation. And,
It will immerse you in the worlds Studio Ghibli had created — cute and creepy.
But the original way of getting Ghibli Museum tickets are so damn hard to get.
Studio Ghibli films and Hayao Miyazaki are beloved in Japan.
So, getting tickets to the museum is absolutely a battle with the locals and with the residents of Mitaka, where the museum is located.
That fact alone tells you just how remarkably popular the museum is.
If you're too late, prepare to pay more money!
But no worries, we've shared some tips on how to buy tickets to the museum in advance and how to buy one if its sold-out everywhere.
RELATED READ: Tips for Buying Ghibli Museum Tickets & Sold-Out Tickets
How to get to the Ghibli Museum
Ghibli Museum is located in Inokashira Park. To get there, take the JR Chuo Line from Shinjuku Station to Mitaka Station. The museum is a 15-min walk from there. Don't drive here. The museum has no parking lot.
Our Ghibli Museum experience on each floor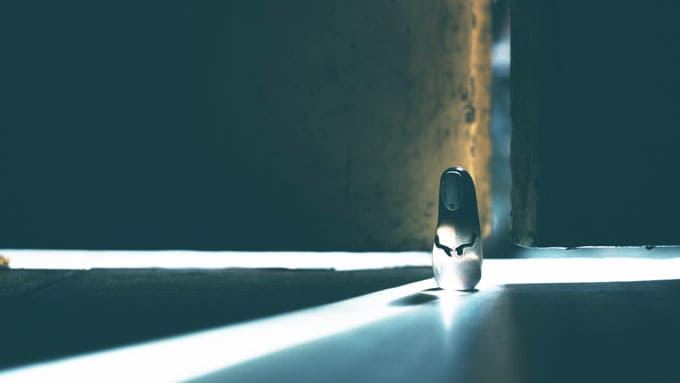 There isn't a recommended path to exploring the museum. You do it self-paced which also correlates to Ghibli Museum motto: "Let's Lose Our Way, Together."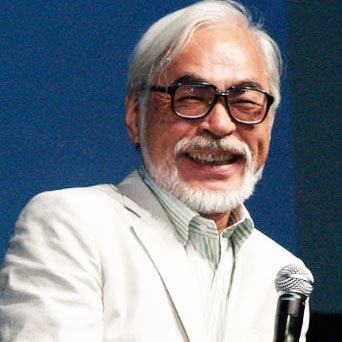 This is the kind of museum I want to make:

– A museum that is interesting and which relaxes the soul.
– A museum where much can be discovered.
– A museum based on a clear and consistent philosophy.
– A museum where those seeking enjoyment can enjoy, those seeking to ponder can ponder, and those seeking to feel can feel.
– A museum that makes you feel more enriched when you leave than when you entered!
The aim of Hayao Miyazaki was to make the building itself an exhibit. And for the whole museum to make you feel like a kid again.
The museum is built to resemble a hobbit house made from reinforced soil.
There are spiral staircases both inside and out, long balconies, and archways which lead to exhibits.
But occasionally, a few dead ends. And that's part of the charm because it gives you a feeling of exploration.
Miyazaki's vision for his movies has always been to immerse his audience in the worlds he creates. And that vision has clearly been recreated in the museum.
First Floor: Permanent Exhibit Room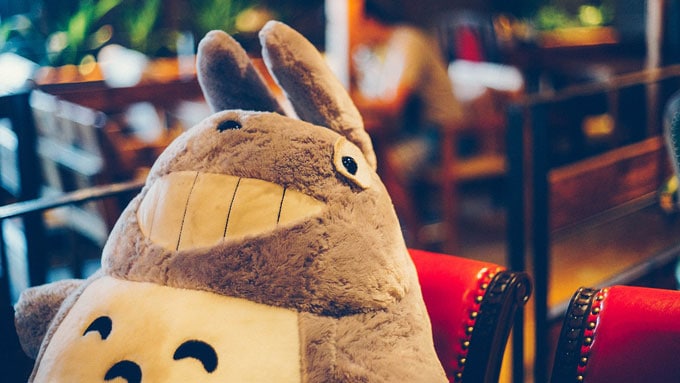 The first floor was where the Permanent Exhibit Room, themed: "The Beginning of Movement". The room exhibits the science and history of animation and works not just by Hayao Miyazaki's but also by other animators.
If there's one thing Ghibli museum can do to improve, it would be to make the English language available to discuss everything.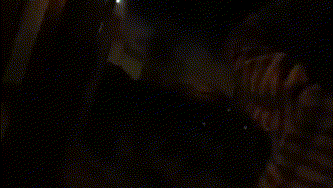 WARNING: Taking photos and videos are not allowed in the museum. This gif is from a rule breaker on Youtube.
The Bouncing Totoro 3D zoetrope in this exhibit is without a doubt the highlight of this room.
It was the first time we've seen such a motion display.
It is a sequence of 347 still figures of "My Neighbor Totoro" characters. And creates an illusion of motion along with the rapid flashing LED lights when rotated.
I was particularly impressed by Mei and Satsuki's character where the movements were really smooth. It seemed to be crafted perfectly frame by frame.
No wonder why the creators of this 3D zoetrope took them almost a year to finish. We kept coming back for this many times.
And could stare at it for hours which is Miyazaki's main goal, on why he personally requested this zoetrope created: To have every visitor stop and be mesmerized.
However, if you are sensitive to light or epileptic, you should stay out of Bouncing Totoro 3D zoetrope.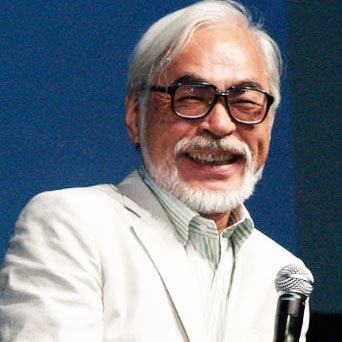 To make such a museum, the building must be:

– Put together as if it were a film.
– Not arrogant, magnificent, flamboyant, or suffocating.
– Quality space where people can feel at home, especially when it's not crowded.
– A building that has a warm feel and touch.
– A building where the breeze and sunlight can freely flow through.
Second Floor: Special Exhibit Room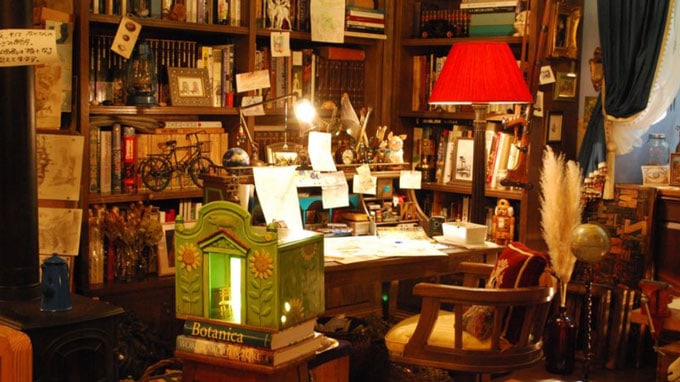 The second floor has two exhibit rooms.
First Exhibit room: "Where A Film Is Born."
This room looked like it belonged to an artist's room that had just left the room to take a break.
It was filled with several books, unfinished sketches, and freshly sharpened pencils.
Visitors are free to touch everything in this room.
In fact, YOU are ENCOURAGED, to feel the artist's vibe with the goal to inspire you to be the next Hayao Miyazaki.
Second Exhibit room: "Scene of Food"
The second exhibit room's theme changes annually.
The year we went, it showcased all the eating and food scenes from Miyazaki's film and how there were drawn and created.
This room would make you realize how difficult it really is to create just a set frame of eating food in animation–already renders about 50-100 frames.
Third Floor: Art Collection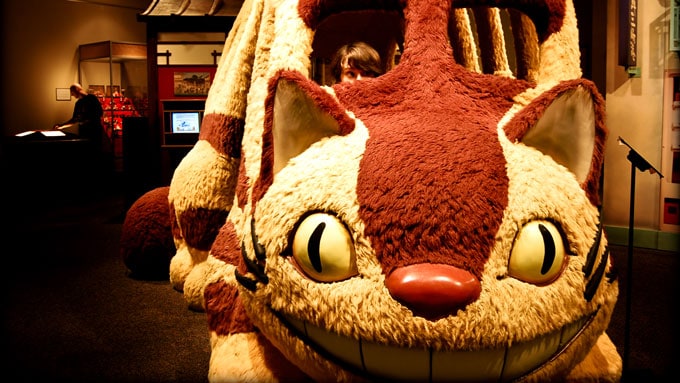 Cat Bus Room
The 3rd floor is where the Cat Bus from "My Neighbor Totoro" is. Elementary children age 12 and under can bounce and play in this room.
Adults are of course free to touch the Cat Bus fur that you've been dreaming of touching as you see it from the movie.
It is not the exact size of the Cat Bus as they wanted it in the film.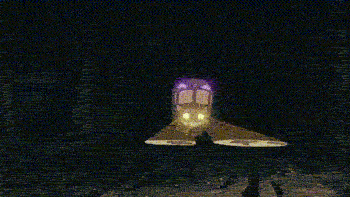 They shrink it just to fit the room. I wouldn't recommend making your smaller babies from 0-24 months here.
Your little one is too small and can be crushed by bigger children.
Plus, the place can be pretty packed considering the size of the room is really small.
If you need a little time alone for yourself, this is your chance to talk down to your kids if they can stay and play while you explore the rest of the museum.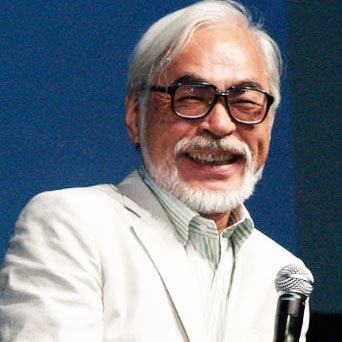 The museum must be run in such a way that:

– Small children are treated as if they were grown-ups.
– The handicapped are accommodated as much as possible.
– The staff can be confident and proud of their work.
– Visitors are not controlled with predetermined courses and fixed directions.
– It is suffused with ideas and new challenges so that the exhibits do not get dusty or old, and that investments are made to realize that goal.
Tri-Hawks Bookstore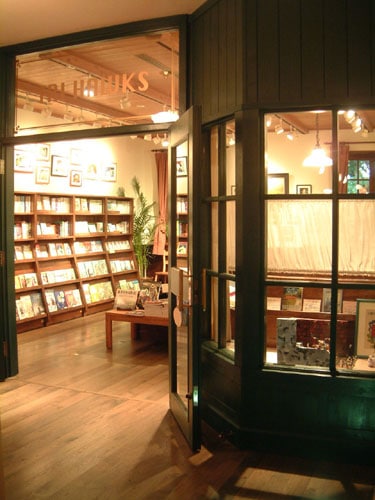 Here, you can browse children's books and picture books that are personally hand-picked by Hayao Miyazaki.
It was named Tri-Hawks as Mitaka, where the Ghibli Museum is located.
Mi-Taka translates to "three hawks" in English.
Next to the Cat Bus room is the Tri-Hawks Bookstore. Mothers or fathers are free to read books here to their little ones. The books are mainly in Japanese though.
Mamma Auito
The same floor is where you can also find the souvenir and gift shop called Mamma Auito. It was inspired by the comedy-adventure animation Porco Rosso where Mamma Auito was a name of an air pirate gang.
Deck Area: Straw Hat Cafe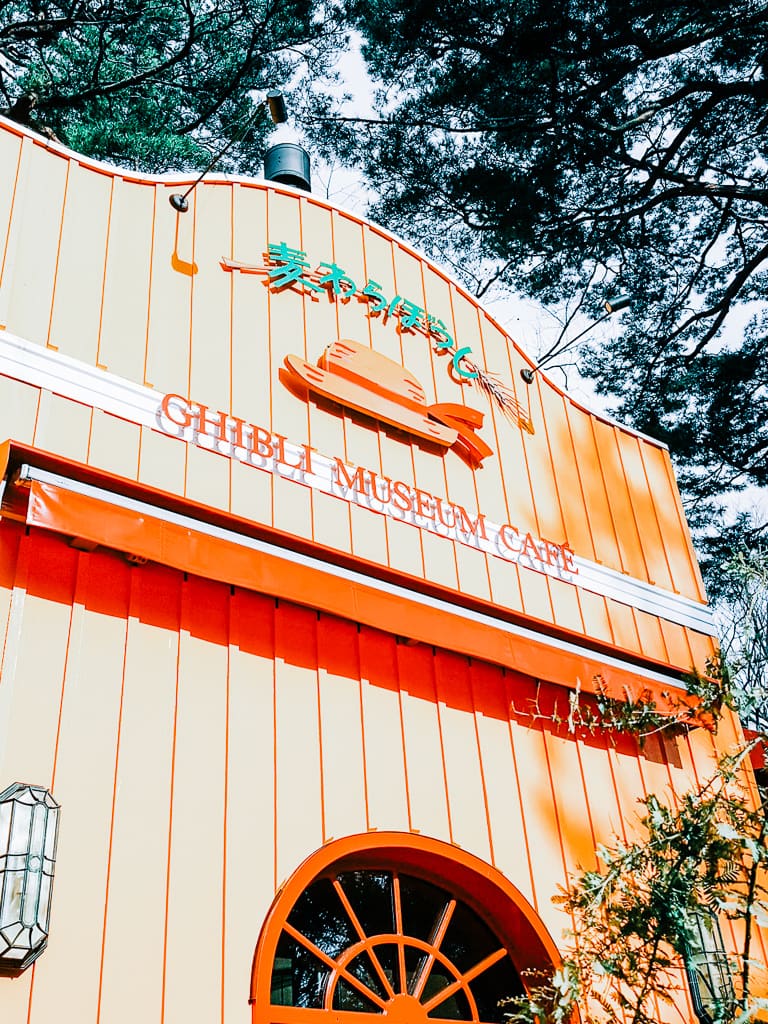 From the 3rd floor, we found our way out to the Straw Hat Cafe.
Bright orange and red cafe and restaurant with inside and outside seatings that offer an outdoor atmosphere and the views of Inokashira Park.
The restaurant is located outside or deck area of the museum.
You are free to take photos in this area.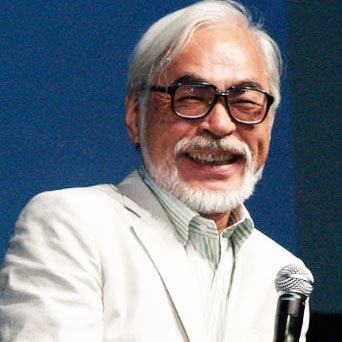 The cafe will be:
– An important place for relaxation and enjoyment.
– A place that doesn't underestimate the difficulties of running a museum cafe.
– A good cafe with a style all its own where running a cafe is taken seriously and done right.
Rooftop Garden: Life-Sized Robot Soldier from "Laputa: Castle in the Sky"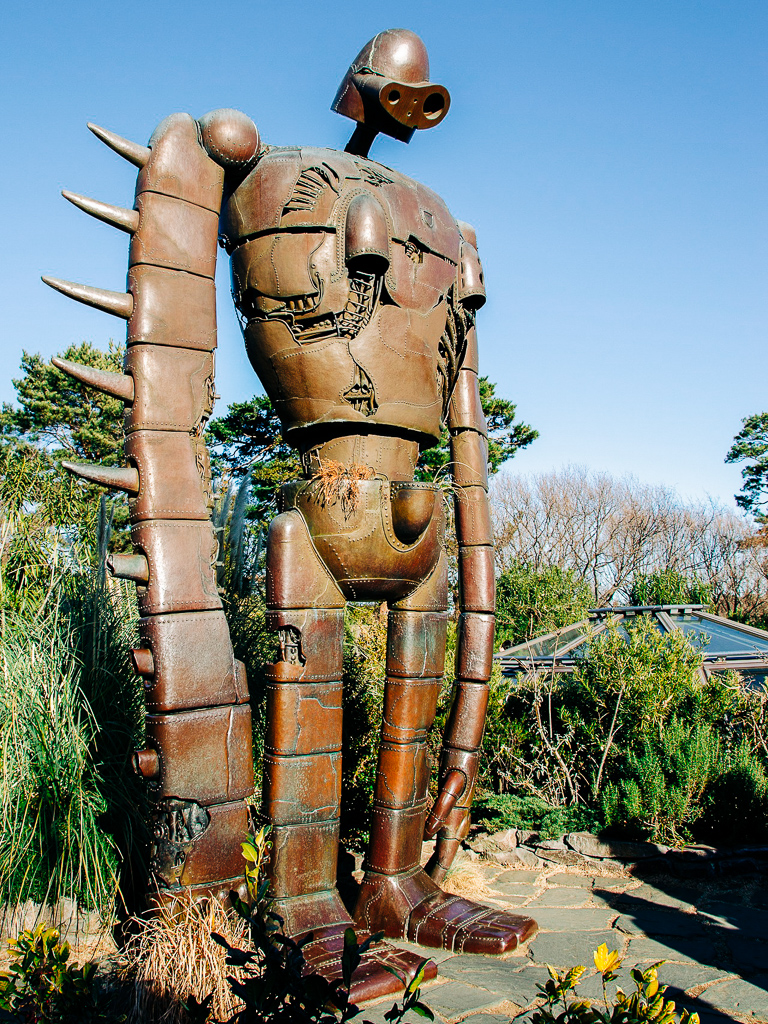 Looking down over Inokashira Park is a life-sized 5-meter tall iconic character from the first film created and released by Studio Ghibli, the Laputa Robot Soldier.
Made from hammered copper plates, the statue took around 2 years to create. But the detail makes it seem ready to spring to life at any moment.
The soldier is from the movie "Laputa: Castle in the Sky." And actually debuted in the final episode of Lupin the III Part II.
Although there would be some small changes to its appearance in the movie.
The 15-min Studio Ghibli Short Film That Made Us Wish Were Kids Again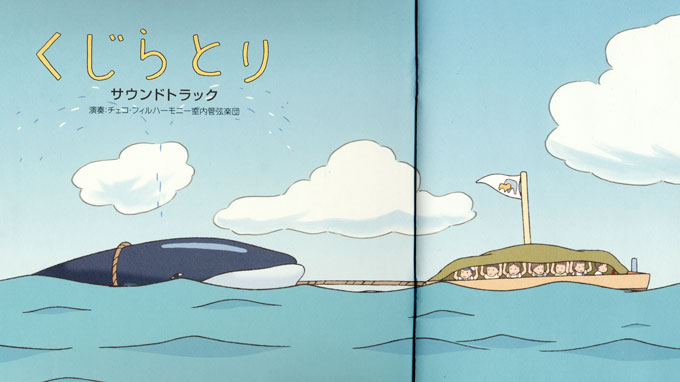 Lastly, the museum shows 15-minute short films inside the Saturn Theater. The theater is located on the main floor of the museum.
The films rotate throughout the year and all are original creations for the theater.
During our visit, the theater was showing "Kujiratori (The Whale Hunt)", which was a cute movie about children's imagination.
Honestly, even though the movies shown are very much meant for small children, this is a highlight of the museum and a must-see during your visit.
The film tells the story of school children playing pretend that came to life. This is our favorite feature of the museum.
It simply reminded us that it's always fun to be a kid again and to have those special moments.
Rules in Ghibli Museum
Absolutely no photography inside the museum. The museum stated that they want you to:
Experience the Museum space with your own eyes and senses, instead of through a camera's viewfinder.
Below are some important museum rules:
No eating or drinking.
Admission to the Saturn Theater is limited to one screening per person.
No smoking on the premise.
No re-entry to the museum.
Since photo taking is not allowed inside, take as many photos as you can from outside the museum, as the building itself is interesting and was inspired by European architecture.
Things to do near Ghibli Museum
After visiting the Ghibli Museum, you can explore Inokashira Park, which is one of the most important parks in Tokyo. This park is especially beautiful during the cherry blossom season.
You can also explore the Kichijoji Station area, a trendy place with an interesting vibe.
FAQs
How early should I arrive at the Ghibli museum?
Arrive at the museum at least 15-30 minutes before your designated entrance time. They are very strict on this rule. So if you've missed your time slot, you're NOT allowed to get in and tickets cannot be refunded.
How long can I stay inside Ghibli Museum?
You can enjoy the museum for as long as you want up until closing time.
Is Ghibli Museum baby-friendly?
All floors have restrooms equipped with a diaper table. The first floor, however, is the only one with baby room and breastfeeding facilities.
Is Ghibli Museum stroller-friendly?
Make sure to bring your baby carrier as strollers are not allowed. You need to leave your strollers at the designated storage area of the museum.
Are there coin lockers in Ghibli Museum?
Coin lockers are available but only for small luggage. If you have large suitcases, proceed to the Information Center and ask the staff for assistance.
Do you recommend the food at the Straw Hat Cafe?
Straw Hat Cafe seems to be pretty LOVED and has 4 out of 5-star ratings. Some stated that the food is cooked fresh and all come from an organic farm which is guaranteed healthy.

Unfortunately for us, we didn't really get to dine at the Straw Hat Cafe because the restaurant was packed and has a LONG waiting line despite our off-season visit. I recommend that you eat here outside lunch hours, hopefully, the line has died down.

Based on their menu, the variety is limited like breaded pork, steak, sandwich, soup, and omurice (omelet rice) which are typical and the same as the ones you can find in many restaurants and cafes scattered in Japan.

The food served is not gimmicky, definitely not Ghibli-themed except for one coffee latte that has a coffee foam art of a straw hat, and a soda drink, that's it, (sorry Instagrammers).

With these in mind, arrive at the museum with a full stomach as we did. We ate in Ichiran Ramen near Kichijoji Station.
Conclusion
Ghibli Museum is always mentioned as a must-visit in Tokyo. After visiting, I wanted to kick myself for not going sooner.
Perhaps it was my fond memories of watching My Neighbor Totoro and Spirited Away growing up. But after seeing the exhibits here, it made me feel like a kid again.
The main takeaways:
Don't ever feel embarrassed if you can't help feeling like a kid again. Ghibli Museum always encourages you to touch everything in it. This is why Studio Ghibli museum is a favorite of playful parents and young at heart.
The experience is worth more than the original ticket price. And it is best bought through Lawson for 1,000 yen only.
I can't wait to share it with my own daughter when she's old enough to appreciate it. I just hope that she won't be too scared of many odd-looking characters like I was with the Cat Bus when I was young.
The museum hopes to ignite your curiosity in the concept and creation of animation and understand the artist's essence and spirit.
However, if you have obtained it through other methods that are more expensive, it all depends subjectively if you really consider yourself both an anime and a Ghibli fan.
If neither of these things really have any meaning to you, then I would still suggest giving the museum a chance. Who knows, you may come out of the museum wanting to see more.
SPECIAL TIP: Watch 1 or 2 Studio Ghibli films before you visit. This is just to create a compelling sense of familiarity with Studio Ghibli films.
Did I miss anything? Please leave your comment below if you have any questions!