1. Fujikawaguchiko, Yamanashi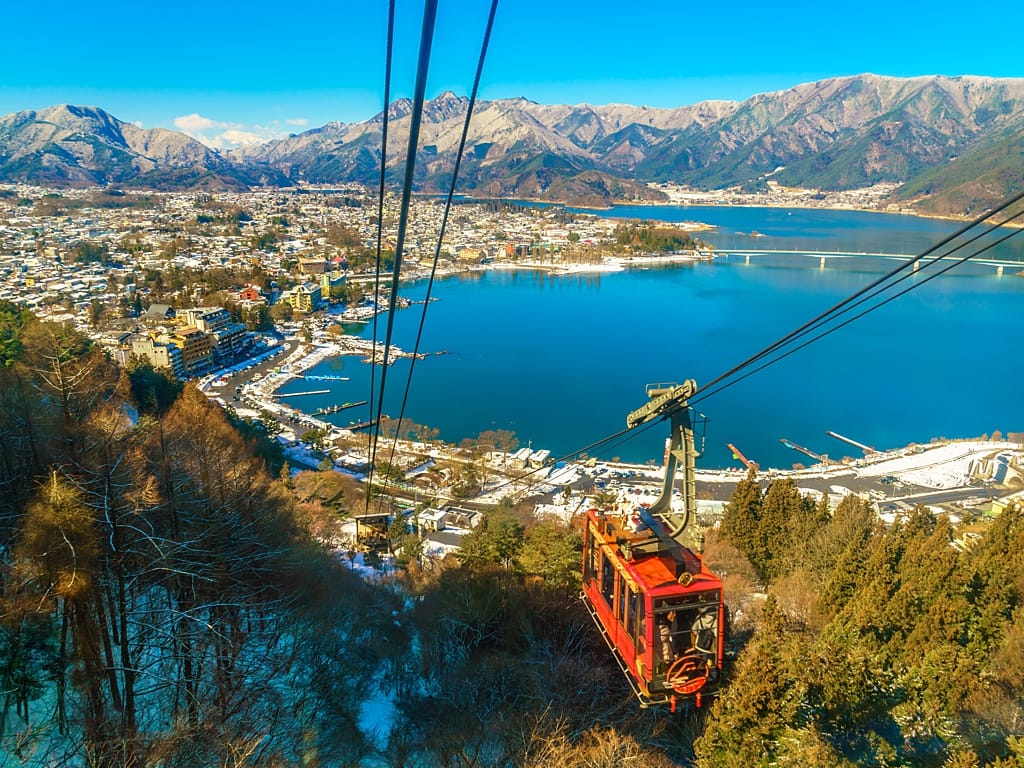 A small town (by Japanese standards) sitting in the shadow of Mt. Fuji, Fujikawaguchiko is most well known for Lake Kawaguchi, one of the Fuji Five Lakes.
The town offers a perfect 2-day getaway, offering some of the most incredible views of Fuji in all of Japan, and a ton of attractions, such as: The Music Forest Museum, the Kachi Kachi Ropeway, Saiko Iyashi no Sato Nemba, Oishi Park, and Ichiku Kubota Art Museum, just to name a few. The town also hosts a number of festivals each year, so there's a good chance there will be one during your visit.
For more information, read our Kawaguchiko travel guide and itinerary.
2. Takamori, Kumamoto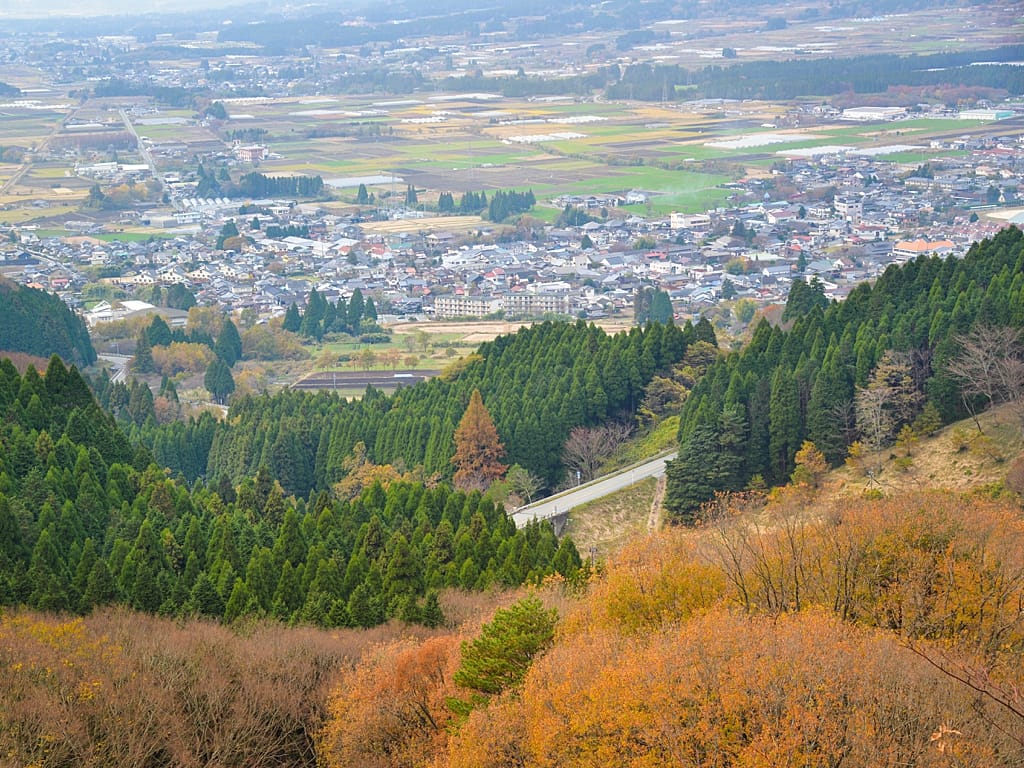 Takamori Village, located at the foot of Mt. Aso is a nature-lover's dream and ranks high among Japan's most beautiful places. Thanks to Mt. Aso being an active volcano, the landscape is green all year long and offers sprawling vistas and incredible trails for hikers to take advantage of.
Of the many popular activities around the town, Kamishikimi Kumanoimasu Shrine is probably the most prominent outside of Mt. Aso itself. Entry to the shrine takes you through a cyprus forest lined with Toro (stone lanterns), giving the area a feel as if you've walked into a forest straight out of a Hayao Miyazaki movie.
3. Kihoku, Ehime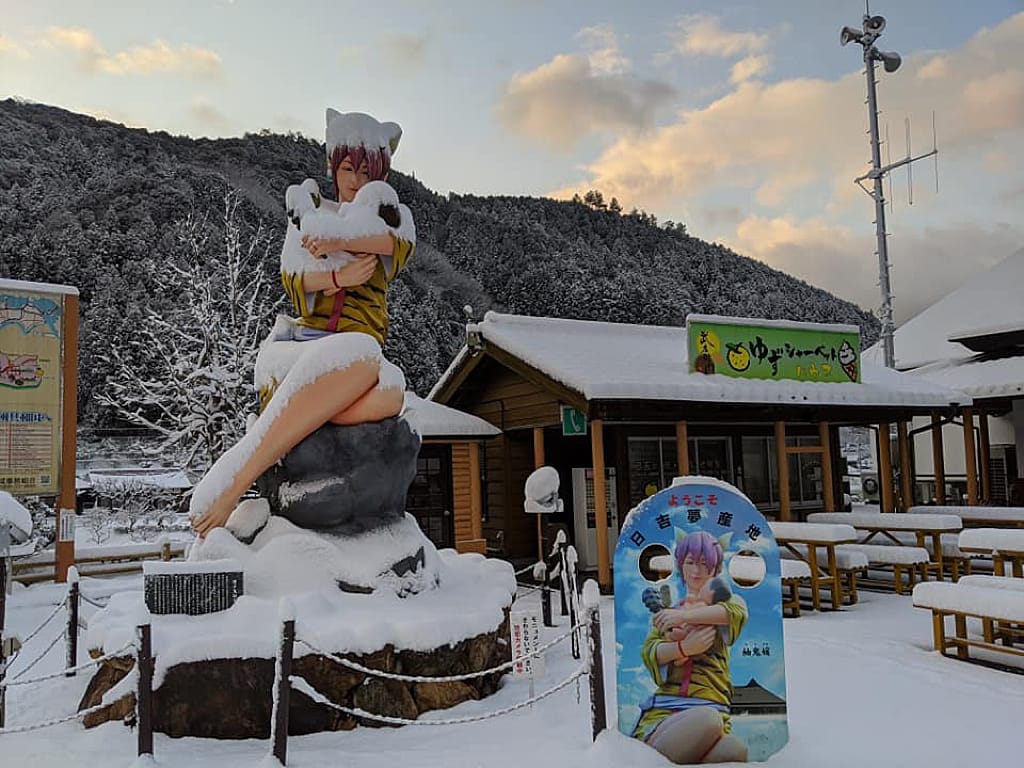 Kihoku is a town that is actually made up of several smaller villages. So the "town" itself is a patchwork of a number of small valley towns, the largest being Hiromi. The main export from the town is rice; and with over 617 hectares of rice paddies, there are some great landscapes to take in.
The area is best known for the multiple rivers running through it. Hirumi, Nara, Mima, Daifuji, and Ojiku are just a few of these, each offering unique views and photo opportunities. Every July the town holds a festival and foot race called Dechikonka Natsunojin, Kawanobri. If you can get past the very real possibility of injury, this event is a lot of fun, and a completely unique cultural experience. It's also famous for its roadside rest stop with a huge art statue of Hiyoshi Yumesanchi, an ogre holding her son.
4. Ashoro, Hokkaido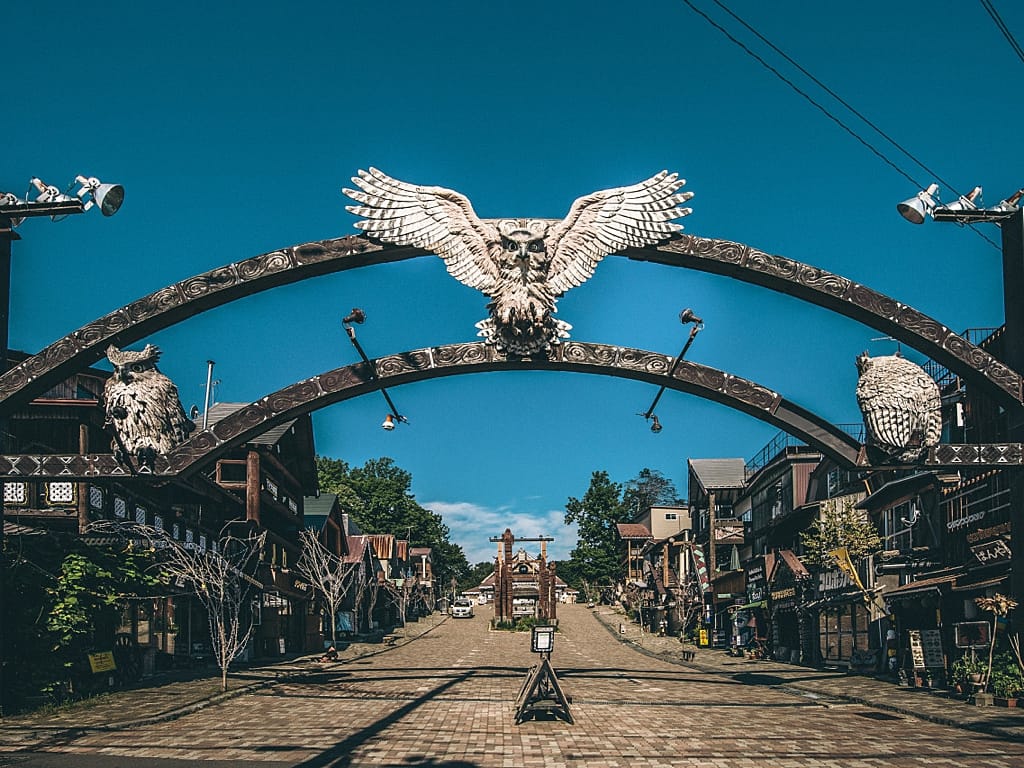 Located on the northern island of Hokkaido, Ashoro is a fantastic out of the way alternative to the hustle and bustle of Sapporo. It's the gateway to Lake Akan and Lake Onneto which are part of Akan National Park, offering some incredible hiking trails and amazing views of Meakan-dake.
After walking the trails and seeing the lake, come back into town and visit the Ashoro Museum of Paleontology. This is a pretty incredible little gem in this small town, given that the population is only just above 7,000. The museum exhibits both real and constructed skeletons of massive land and sea creatures, and has regular lessons on how paleontologists preserve fossils and the science behind it. It's a wonderful stop for kids!
5. Aikawa, Kanagawa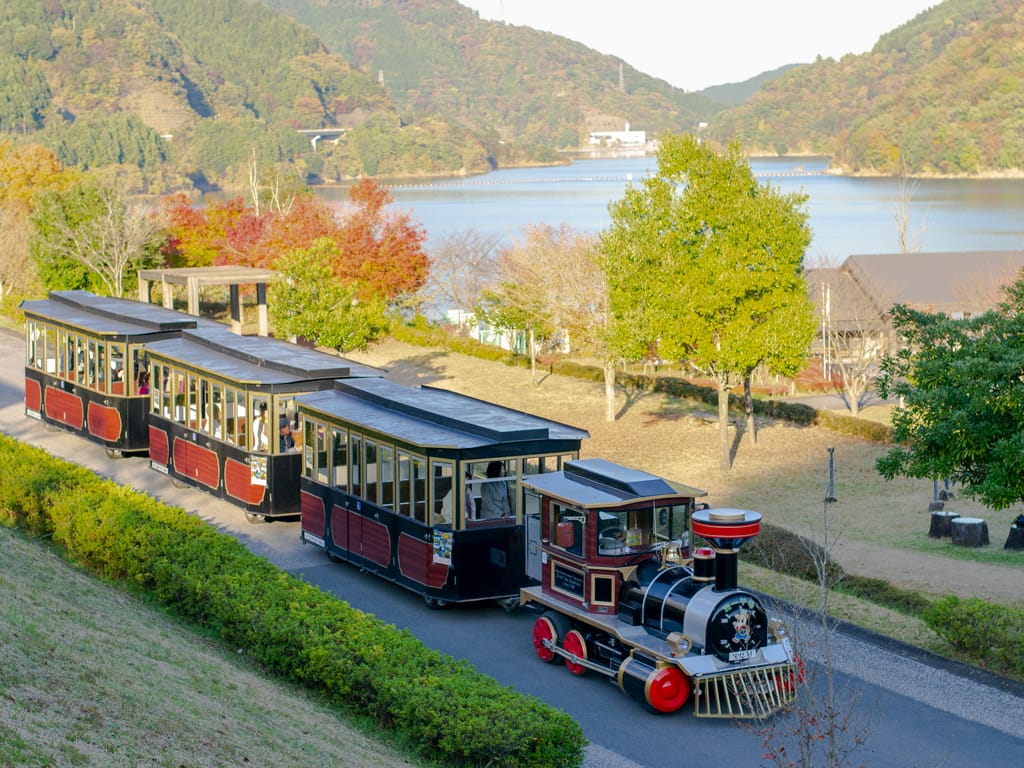 One of the more difficult towns on this list to reach, Aikawa has no rail connections, so can only be reached by bus or car. But, if you like small towns and can manage to get here, you won't be disappointed, especially if you have children.
The two must-do's here are visiting Miyagase Dam and Aikawa Park (for families especially). Miyagase consists of a very tiny village of food stalls and souvenir shops, along with a small information center and park. It can be accessed by car or via a long footbridge, and during the winter, it becomes a wonderland of christmas lights and music.
Aikawa Park is a childs paradise, with a gigantic playground area, a wooden maze, picnic space, small splash pond, train ride, waterfall, and hiking trails. If traveling with children, this is the place to go.
6. Zao, Miyagi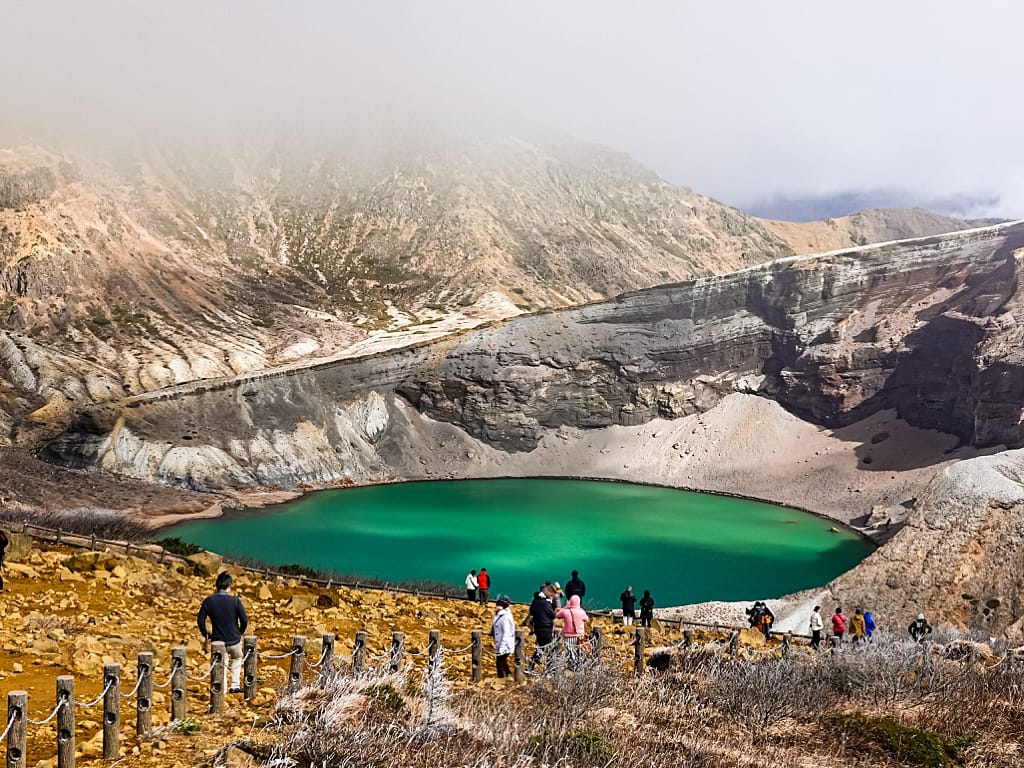 Zao is a heaven for nature-lover's, and much of that is due to a very unique feature that this town has which sets it apart from the rest; an active volcano whose caldara is filled with water, creating a small secluded lake in the heart of Zao Quasi-National Park.

There's no bad time of year to visit, as the fall brings gorgeous hues of red and orange to the landscape. In winter, the trees are so covered in snow that they look like giant snowmen wandering the forest. In the spring, life comes back to the land and offers birdsong and flowering fields. And in the summer the humidity and heat brings with it some of the most intense greens you're likely to see.
7. Kokonoe, Oita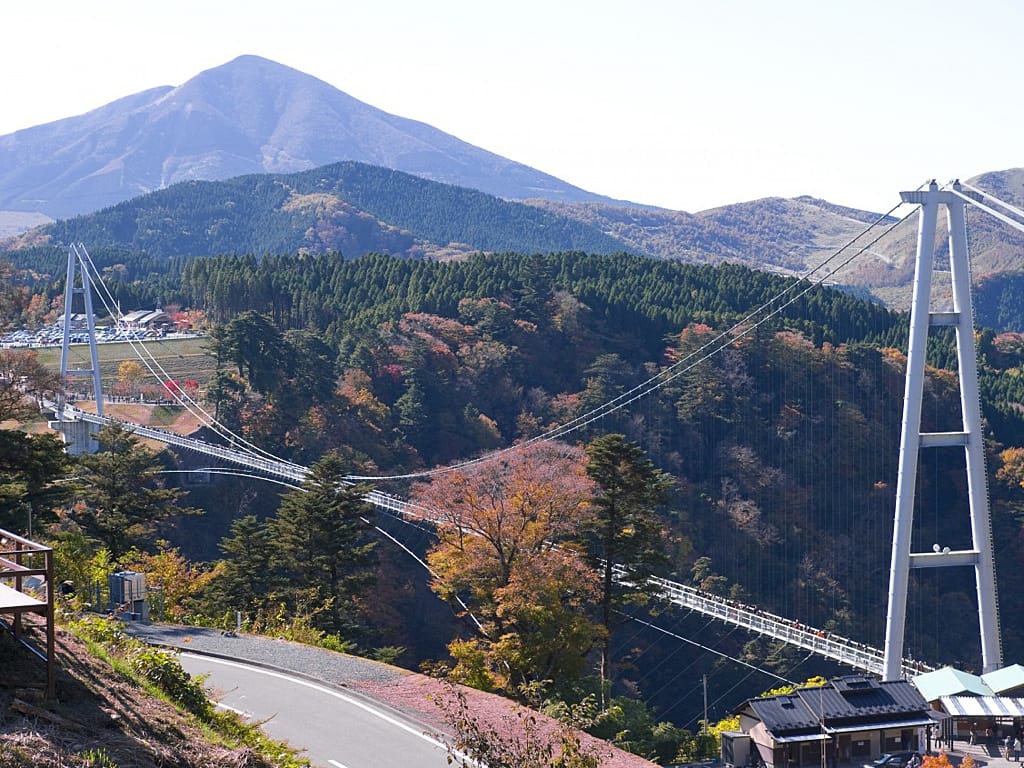 Home to nine separate onsens, farmland, and countryside tourist attractions, Kokonoe might be one of the most relaxing towns in Japan. Half town/half national park, it seems that in almost every direction you go there is a unique experience just waiting to be discovered. Whether it be eating eggs cooked in a sulfuric hotspring named 'Hell', taking a walk across the extensive wooden walkway in the Tadewara Wetland, or admiring the vivid pink Rhododendron kiusianum on the mountain sides, you'll not want for activities.
However, if there's one activity that stands out in this crowded field, it's the Kokonoe Yume Otsurihashi Bridge; the longest and tallest pedestrian bridge in Japan. For the thrill seekers among you, be sure to ride the zipline while here!
8. Yokohama, Aomori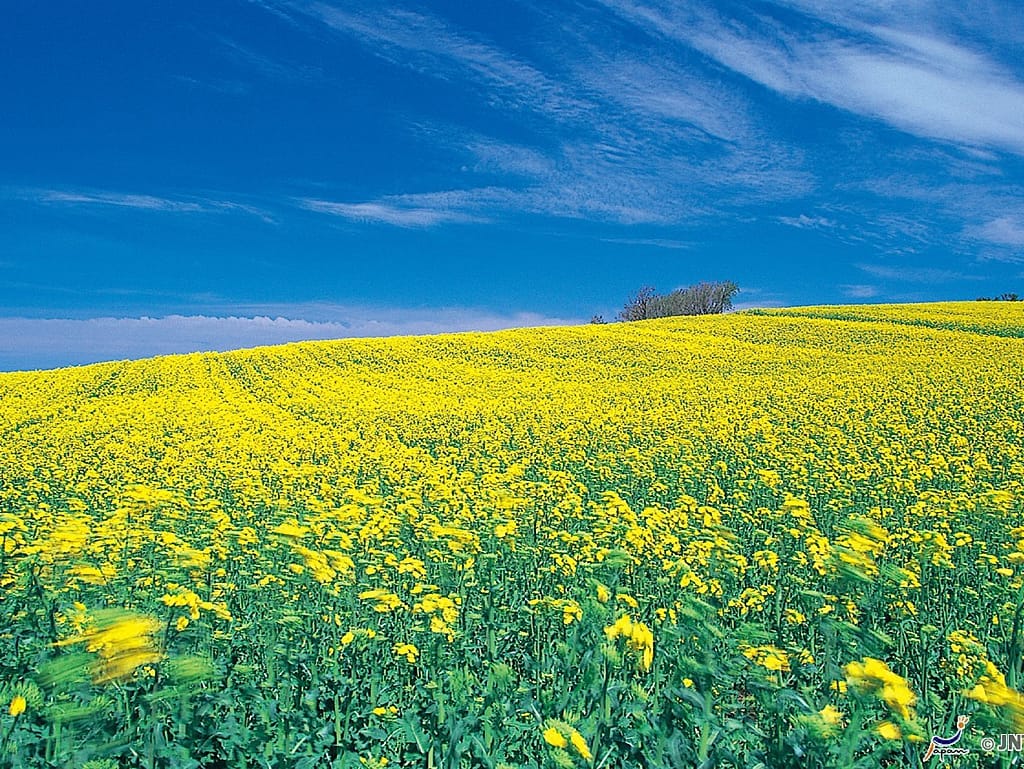 This isn't the Yokohama you're thinking about. This one lies in Mutsu Bay, along the northeastern coastline of Japan, and is much colder on average. However, just as its bigger sibling of the same name, this Yokohama has some very interesting things going for it, not least of which is the incredibly fresh seafood available here.
The annual Rape Blossom Festival is undoubtedly its most notable event, and there's plenty to see and do when it arrives every third sunday in May. During this time of year the sprawling fields within the town turn a bright yellow and seemingly stretch on forever. There's also a marathon run which takes place during the festival, so test your endurance and take part if you can!
9. Takachiho, Miyazaki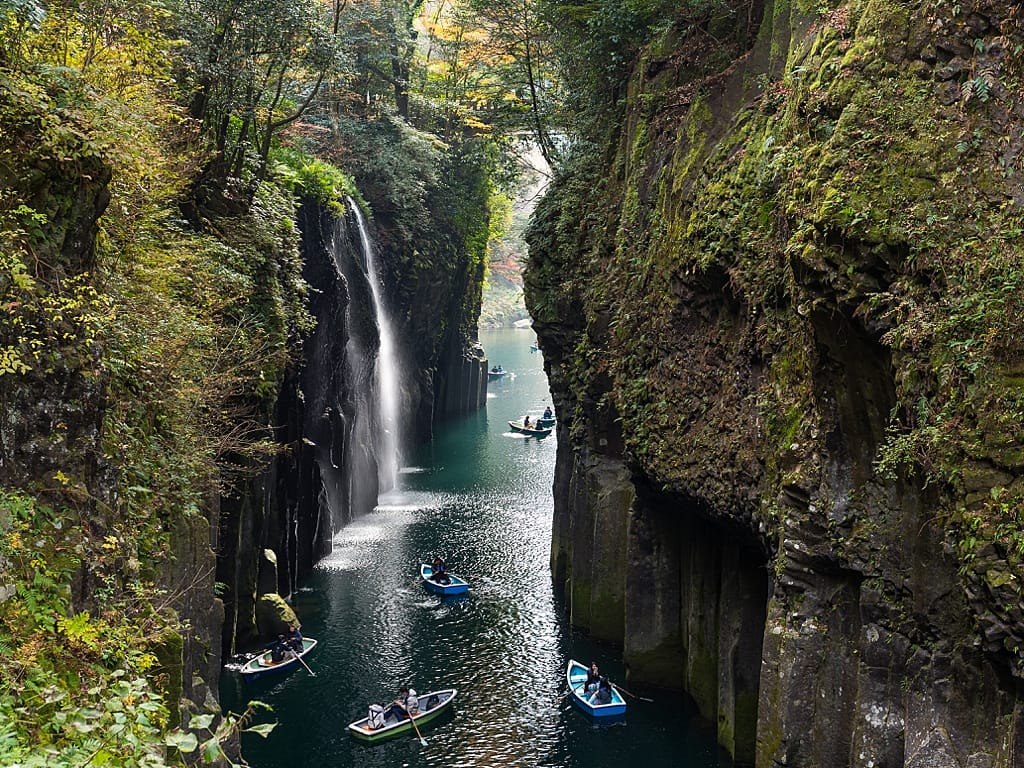 A town with a deep connection to Japanese folklore and legend, Takachiho is supposedly where Ameterasu, the Shinto Sun Goddess, hid herself inside of a cave from the other gods and goddesses. The area is supposed to radiate spiritual energy and holds a great deal of religious importance due to its natural beauty.
Amano Iwato Shrine and Takachiho Gorge are the two major tourist draws here, and both seem to hold a kind of serene beauty which takes hold of you from the inside, making you want to stay and continue to explore.
10. Ine, Kyoto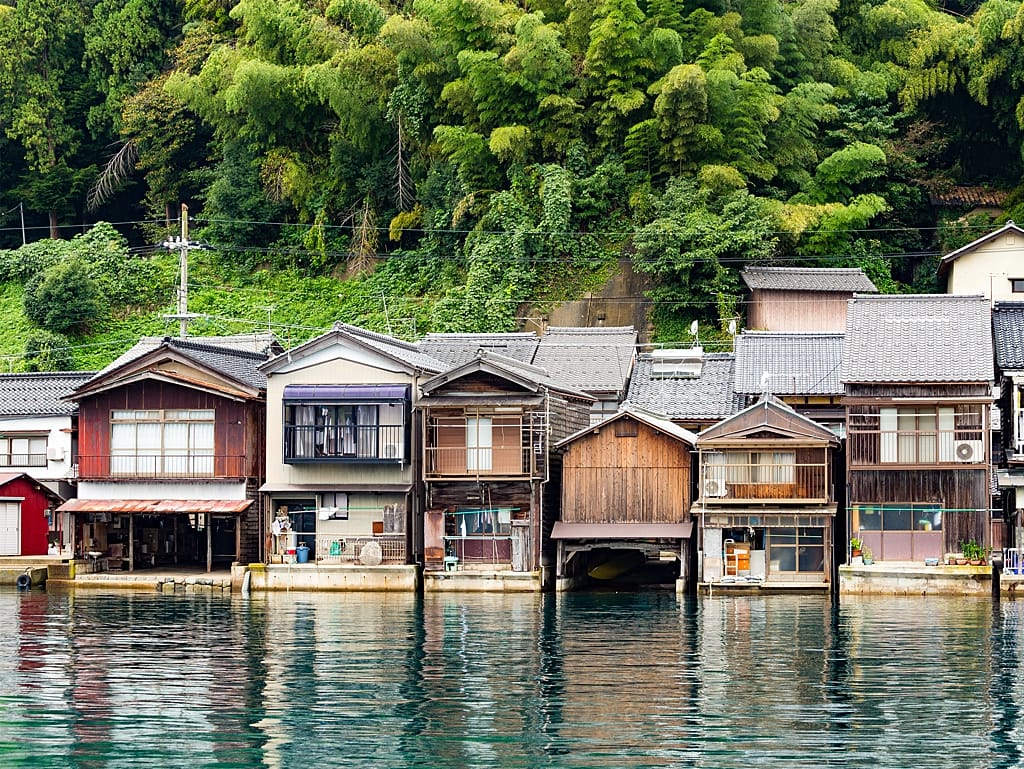 A seaside village along the northern coast of Kansai, Ine is best known for its wooden fishing houses, known as "funaya", some of which have been converted into guest houses which can be rented to tourists.
The town itself is still a working town, with people just living their lives and not trying to be a tourist attraction themselves. That said, there are boat tours available for visitors, and a small number of restaurants and shops available at Funaya no Sato Park. All-in-all, the village is a getaway from the lights and sounds of Kyoto and offers a great retreat for those looking to unplug for a few days!
11. Yufuin, Oita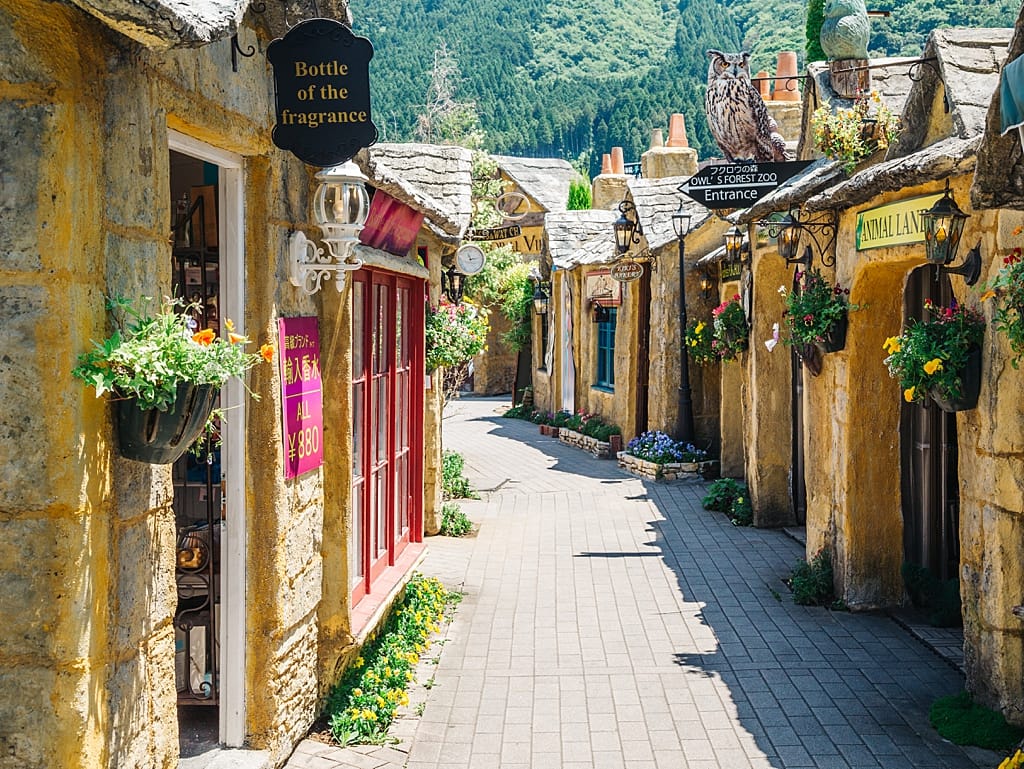 Relaxation is the name of the game in Yufuin, a former town, now district, offers a plethora of ryokans, art galleries, local crafts, restaurants, cafes, and onsens. The whole district has an interesting feel of old and new, with thatched-roof buildings mixed in with more modern concrete ones. Taxis here compete with rickshaws, and the onsens date back to the founding of the town.
The best way to experience this district is to take some time to just walk its streets. You don't need any real set path, just go where it seems interesting, or simply let your feet do the thinking for you. More than anything though, this is an onsen town, so be sure to take a dip and unwind after a long day of walking!