Kyoto and Osaka are two of Japan's most popular tourist destinations. Often visited together due to their close proximity, the two cities share a love of the culinary arts, and both have woven this love into the fabric of their culture.
For this list, I've put together some popular options that focus on this shared love. From the tradition and culture found in Kyoto to the kuidaore mindset of Osaka, you'll find something to love about the cuisine of these famous foodie destinations.
Related Reads:
Japanese food terms to familiarize yourself with:
kaiseki – a traditional set dinner, popular in Kyoto. this also refers to the specific skills and techniques used to prepare the meal (kaiseki-ryori).
mochi – a Japanese rice cake consisting of glutinous short-grain rice pounded into a paste and rolled into balls, or pressed into other shapes. often filled and/or rolled in flavorings.
kushikatsu – skewered and deep-fried meats and vegetables.
warabi-mochi – mochi covered in sweet nutty powdered soybean flour.
yuba– tofu skin.
kamaboko – a cured fish cake made up of pureed whitefish, and often artificially flavored.
okonomiyaki – fried savory pancake.
takoyaki – a ball-shaped snack made of octopus.
yakitori – a popular Japanese bar food of skewered chicken.
tsukemono – various pickled vegetables, often served with rice.
tabehodai – all you can eat.
nomihodai – all you can drink (usually referring to alcohol).
izakaya – a traditional Japanese bar.
kuidaore – to eat and drink to the point of collapse.
kampai! – cheers!
Let's get started!
Best Food & Drink Tours in Osaka
There's an old saying about Osaka that goes something like this:
People from Kyoto spend all their money on clothes, while people from Osaka spend all their money on food.
Spend any amount of time in Dotonbori and you'll understand how that saying came to be. Known as a foodie destination within a foodie destination (Japan), Osaka is known for its fried, grilled, and skewered meats that comprise a kind of Japanese comfort food.
Of these dishes, their okonomiyaki (savory pancake) and takoyaki (fried octopus balls) are most well known and will be featured in many of these tours, but really, it's hard to go wrong no matter what you choose here.
👍 Best for families
Beginning your tour at the Shinto Shrine in Shinsekai, your guides will enlighten you as to how this non-theistic religion ties into the Japanese culture. You'll then take a walk through one of Osaka's oldest commercial districts, Shinsekai, and get an up-close look at Tsutenkaku Tower.
From here you'll make your way through a popular food alley where you may sample some local kushikatsu (skewered and deep-fried meat and/or vegetables). You'll then make a quick detour to Namba, before finally reaching Dotonbori to chow down at popular okonomiyaki and takoyaki restaurants.
→ Click for details and join this food tour
Tour Includes:
6 kinds of kushikatsu, 1 drink, 1 okonomiyaki, 1 box of takoyaki
A detailed history of the areas and food.
Shiori was a fabulous host and walked us through an amazing food tour of Osaka. We were able to cross all of the "must taste" Osaka specialties off our list and had a fantastic time doing it. Such a treat and made even better with the knowledge of the area that Shiori brought to the tour. So much more than just food, but the food is definitely not to be missed! Book this tour – you won't be disappointed!

~ Chris
👍 Best-seller!
👍 Discover hidden local bars.
Namba, sometimes called "minami" (south), is a popular nightlife area of Osaka, and this tour focuses on Hozenji Yokocho, named for the local Hozenji Temple. Packed with little family-owned bars, you'll stop into a traditional izakaya where you'll relax with sake and kushikatsu, and learn more about the area.
Your next stop will be an indoor food alley which harbors around 20 izakaya and bars. Here you'll have the opportunity to taste yakitori, a popular Japanese bar food of skewered chicken (among other options). You'll end your night bar-hopping between various izakaya until it's time to return to the station (or the guide needs to go home).
→ Click for details and join this food tour
Tour Includes:
1 drink and 1 kushikatsu plate.
Bar-hopping throughout Hozenji Yokocho.
Photos.
👍 Best for street-food lovers!
Kuromon Market is a historic part of Osaka, serving the community for over 100-years and housing over 130 food stalls and local shops. During this tour, you'll walk up and down this marketplace tasting local favorites along the way. Hot-pots, fresh seafood, kushikatsu, and takoyaki are all awaiting you within these busy streets.
The second half of the tour takes place in Doguyasuji, where the home chefs among you will become giddy at the sight of shops filled to bursting with cookware and kitchenware for professionals and amateurs alike.
→ Click for details and join this food tour
Tour Includes:
4-5 food samples.
Tour photos.
👍 Best for daring foodies!
For the more adventurous/brave among you, you may have heard about fugu (pufferfish) served in Japan. Despite its deadly consequences if ill-prepared, thought "I want to try that!"
Well, here's your chance. Prepared by the certified chefs at Guenpin Fugu, a popular pufferfish specialty restaurant in business for 38-years, you can choose between a variety of pufferfish courses, each prepared in a new and unique way sure to please the palate, if not the nerves.
→ Click for details and join this food tour
Tour Includes:
Reservations at Guenpin Fugu.
Specialty pufferfish course of your choice.
👍 Best for families and foodies overall!
While there are many evening tours in Osaka available, what sets this one apart is its inclusion of a stop at a Michelin Rated takoyaki restaurant. You'll begin your tour wandering through the busy streets of Dotonbori, where you'll be able to see the more touristy side of the city and some popular photo-ops.
Afterward, you'll head into the back alleys and hidden streets to find the aforementioned takoyaki restaurant, as well as delicious kushikatsu shops, and izakaya serving sukiyaki and tempura. No night tour of Osaka would be complete without a bit of bar-hopping throughout a local indoor yokocho (narrow alley), and a sweet dessert to top it all off.
→ Click for details and join this food tour
Tour Includes:
A stop at a Michelin Rated takoyaki restaurant.
3 other food stops & 1 drink.
Dessert.
Best Food & Drink Tours in Kyoto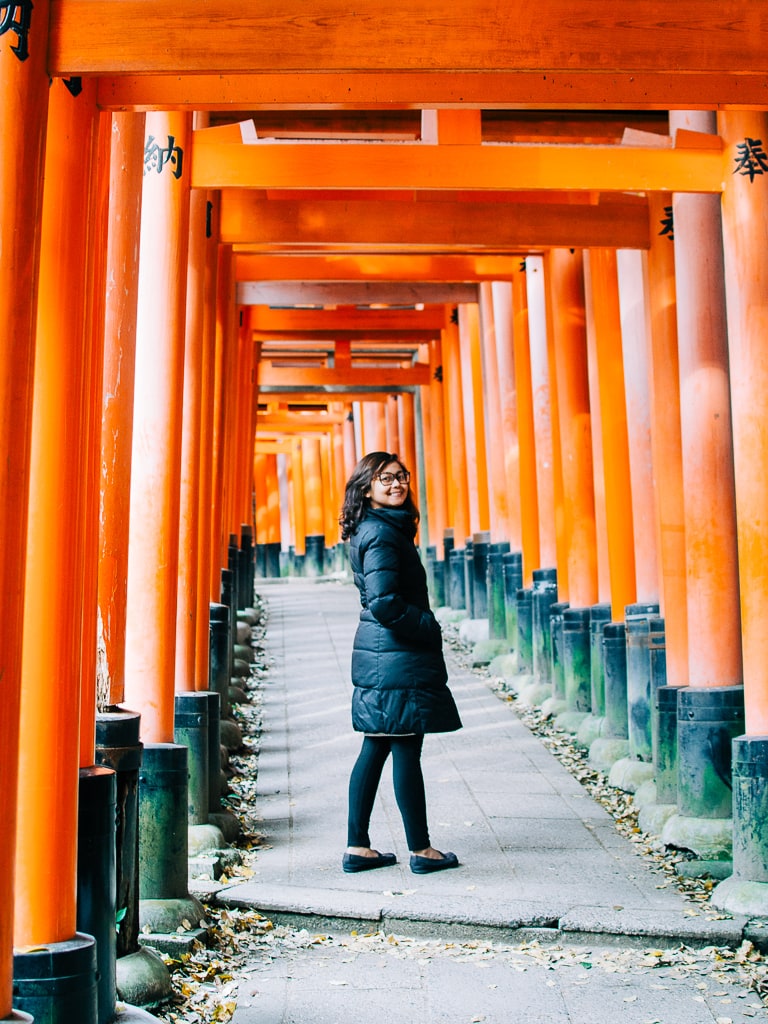 The original capital of Japan, Kyoto is probably the most popular city for tourism outside of Tokyo and has a completely unique feel and culture.
While still trendy and modern, Kyoto is more in touch with its traditional roots and better mixes the old and new than its more multicultural sister city.
For the foodies out there, Kyoto also has a cuisine all its own and has to be experienced to be truly appreciated. Most closely tied to this is the traditional kaiseki, a set meal similar to what you'll find in other areas of Japan, but with a stricter formula and order of preparation, which all comes back to tradition.
👍 Best for families and culture curious!
A Maiko is an apprentice Geisha and specializes in singing, dancing, playing musical instruments. And this tour features a Maiko show and traditional kaiseki dinner at the picturesque Shozan Garden.
To be honest, this is more of a cultural experience than a proper "food tour," but the opportunity to enjoy a traditional kaiseki dinner along with a Maiko show is too hard to pass by. You'll also have time to walk through the garden and end the evening with a visit to Mt. Higashiyama to overlook the night lights of Kyoto.
→ Click for details and join this food tour
Tour Includes:
English-speaking guide for translation.
Maiko Performance.
Traditional kaiseki dinner.
A trip to Mt. Higashiyama (or night drive around the city if inclement weather).
👍 Best for street food lovers!
For those looking for more hands-on experience, the Nishiki Market Tour will take you through 12 family-owned food stalls inside "Kyoto's Kitchen."
Sample regional favorites, such as yuba, matcha warabi-mochi, kamaboko, and tsukemono. After you've finished walking through the marketplace you'll end your tour with a Kyoto-style lunch of seafood and egg dishes.
→ Click for details and join this food tour
Tour Includes:
Food samples from multiple food stalls around the market.
An in-depth explanation and history of the marketplace and regional foods.
A multi-course lunch.
👍 Best for couples/honeymooners!
One of the most historic districts in all of Japan is undoubtedly Kyoto's Gion district. This tour will pair you up with a guide who will take you through this extraordinary area filled with Maiko and Geisha tea houses, on your way to a specialty cocktail bar.
For dinner, you'll eat in at a family home restaurant that has been operating for over 100 years and sample locally brewed sake. Ending strong, you'll stumble your way to a chic whiskey bar to try various Japanese-style whiskeys with sweets and snacks.
→ Click for details and join this food tour
Tour Includes:
Guided tour through the historic Gion district.
Drinks, drinks, and more drinks!
Dinner in a local family-owned restaurant.
👍 Best for families!
👍 Cooking class option!
Another tour featuring the Nishiki Food Market, you'll walk through the marketplace tasting local foods while shopping for ingredients for your own culinary creation.
This tour offers the same in-depth guided experience of the 7-course tour but at about half the price. For the meal, you'll be learning how to cook a Japanese favorite, donburi, a rice bowl with various toppings.
→ Click for details and join this food tour
Tour Includes:
Food samples from multiple food stalls around the market.
Donburi cooking class.
👍 Culture buffs!
If you are just looking for drinks, snacks, and a night of tourism, then Lanes & Lanterns offers a fun night out for the budget traveler. Beginning at the renowned Minamiza theater, you'll stroll through Gion district while seeing the Maiko and Geisha make their way between the tea houses.
At Yasaka Shrine you'll bounce between street food vendors and enjoy it all in the lantern light. On your way to Pontocho, stop in for a few drinks at the various Kyoto bars, then end your trip in Nishiki Food Market, to sample the drinks and food stalls that pop up at night.
→ Click for details and join this food tour
Tour Includes:
A night tour of Gion, Pontocho, Teramachi, and Nishiki Market.
Street food and drink samples.
So there you have it, 10 great food and drink options for both Kyoto and Osaka focused on getting you in touch with the culinary traditions of each city!
For more great tour options, consider some sightseeing tour options here. And don't miss out on your chance to visit Universal Studios Japan! Follow this link to obtain your tickets online!